Hot Aussie Firefighters Posing with Animals for Charity Is the Sexiest Calendar Ever!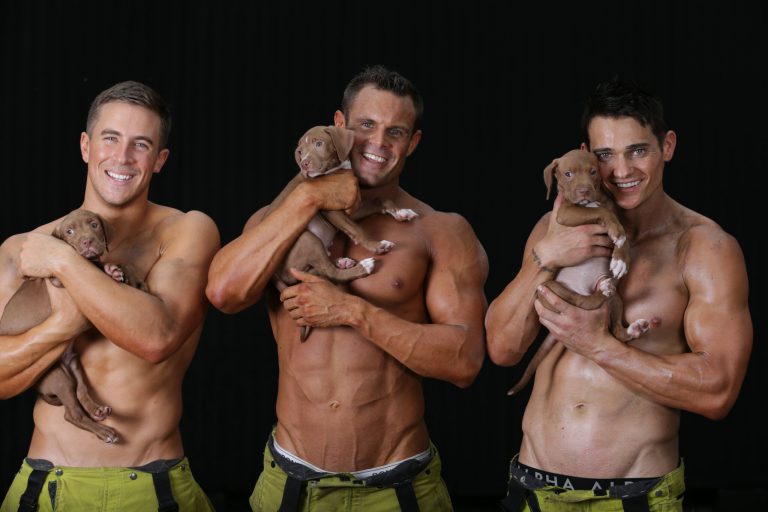 Hot Aussie Firefighters Posing with Animals for Charity Is the Sexiest Calendar Ever!
It's that time of year again! The iconic Aussie Firefighters calendar has been launched and it is pure 🔥. What could be hotter than a whole bunch of Australia's finest firemen shirtless and raring to hose down the nearest flame? Well, I'll tell ya. A whole bunch of Australia's finest firemen shirtless and holding adorable animals!
I mean…
The decision to include adorable animals this year was an infinitely wise choice, as I'm sure you'll all agree!
There are five different versions of the Australian Firefighters calendar to choose from for 2019, with a version each specifically featuring sweet kitties, gorgeous puppers and other adorable rescue animals.
Seriously, how is a girl meant to make a choice here?
The idea of working with animals came after the hugely positive response from a firefighter posing with a cat during last year's photo shoot. So they opted to release the 2019 Cat Calendar alongside the Dog, Animal and two Hot Firefighter calendars to help raise money for charities around Australia and overseas.
David Rogers, the director of the Australian Firefighters Calendar explained why he felt it was important to support animal charities with the latest series of calendars.
"We are very excited to start working with local Australian and international animal shelters. We felt it was important to use the calendar's social media presence to shine a light on the incredible work they all do. Even a small donation to these organisations can make an enormous difference," he said.
"This year we have rescue animals in every calendar, including horses. Our intention is to find loving homes for these animals and financially support these incredible organisations looking after these mistreated animals."
The Australian Firefighters Calendar will be making donations to the Australia Zoo Wildlife Hospital, continuing their relationship with the organisation. Several images in this year's Australian Firefighters Animal calendar were taken at Steve Irwin's Australia Zoo.
"We are so excited to be involved with the 2019 Australian Firefighters Calendar again. The funds they raise help to save and protect Australian native wildlife in South East Queensland. They truly are Wildlife Warriors and we're so proud they are joining us again to help save our wildlife," announced Bindi Irwin.
Robert Irwin added, "Dad loved photography and so do I. It really connects people with wildlife in a way they might not have been able to before, so for the Australian Firefighters Calendar to feature some of our own animals, that's pretty awesome."
The calendar has raised more than $2.8 million for their associated charities since their first edition in 1993. Pretty awesome indeed!
The Australian Firefighters Calendar donates vital funds to the Children's Hospital Foundation in Queensland, The Starlight Foundation in New South Wales, My Room Children's Cancer Charity in Victoria, The Cancer Council in South Australia and The Salvation Army in ACT. Nationally the calendar donates funds to Mates4Mates, Australia Zoo Wildlife Warriors, Precious Paws Animal Rescue, Safe Haven Animal Rescue, Save a Horse, Healing Hooves and AMS Cat Haven.
You can support these charities by purchasing the Australian Firefighters Calendar here for just $20 with free postage Australia-wide. And don't forget to follow the boys on Facebook and Instagram too!
Source: Australian Firefighters Calendar