Insecure Bride Sacks 14-Year-Old Sister as Bridesmaid for Having 'Huge' Boobs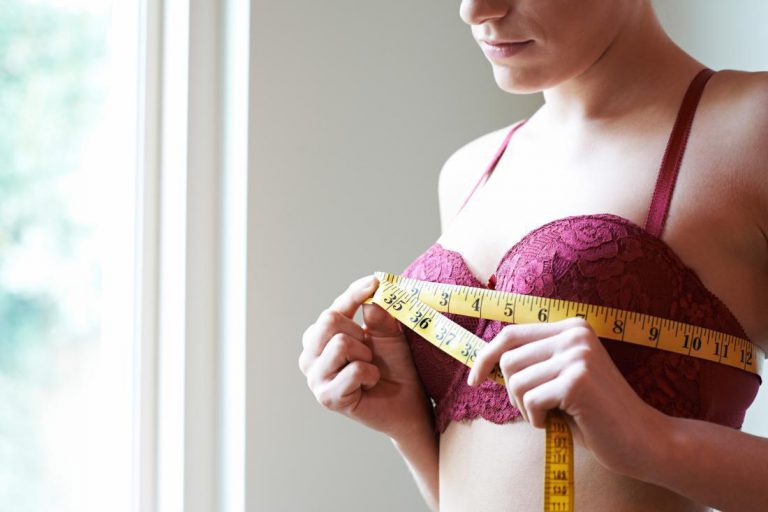 Insecure Bride Sacks 14-Year-Old Sister as Bridesmaid for Having 'Huge' Boobs
Brides seem to be pulling off increasingly insane stunts these days, and this story is no different. Apparently deciding that her younger sister fills out a gown better than she does, a bride has opted to sack her as a bridesmaid ensuring that she doesn't outshine her with her huge boobs.
Imagine being that self-centred and having the nerve to actually say those words out loud.
The 14-year-old ex-bridesmaid took to Reddit to ask whether she was being unreasonable for being upset after her sister demoted her from the wedding party for having "huge" boobs.
She wrote that she had never been to a wedding before and that she was absolutely thrilled to be a part of her big sister's special day.
When it came to bridesmaid dress shopping, the bride picked out gorgeous pinky-red coloured gowns with ruffles on the top for her bridesmaids to wear. After bringing them home, the bride invited her other bridesmaids (a  cousin and best friend) over to try them on.
As all the bridesmaids came out to show the bride how wonderful they all looked, the bride's face froze when she saw her younger, bustier sister.
The younger sister writes:
She sighed and said "Your boobs look huge" which kinda stunned me for a moment. I kinda laughed it off, because I have big breasts. I wear a 34DDD, so I don't know what she was expecting. I asked what do you want me to do about it, and she sighs again.
"You can't wear that to my wedding," she said.
I say okay, so we can return these dresses and pick out some other ones if you don't like these. She kinda shakes her head and goes no that's not what I meant. I'm confused by now. She goes, "I like the dress, just not you in it." By then I'm like what the fuck do you mean.
And this bitch goes "I don't want any attention straying away from me and my fiancé, I'm sorry but you can't be my bridesmaid."
I'm angry now "so the problem is that I look great in the dress" and she just kinda sheepishly nods. I storm out of the bathroom, and head to the room where I changed and got back into my regular clothes.
I walk out and my sister's bridesmaids are asking me what happened and I just throw the dress at my sister and tell the bridesmaids that sister thinks I look 'too good' in my dress and she's worried that it'll take the attention away from her.
I walk out and go and sit on the curb to wait for my step mum to pick me up. My step mum picks me up and I go home to cry because I was really looking forward to being by my sister's side while she gets married, and I'm also very hurt.
Apparently my sister and her remaining bridesmaids talked after and my sister told them about our conversation. My cousin and my sisters best friend take my side, and now they say they won't be a bridesmaid until sister apologizes and lets me be in the wedding again. My sister texted me and said that I've ruined her wedding. I don't know what to do.
Not only is she sexualising her young sister and punishing her for the way she looks, but she is blaming her for other people looking at her. Before it even happens.
"Instead of being jealous of her 14-year-old sister, she should be angry at anyone that dares to sexualise and ogle her. Like, I'd be pissed off and ready to punch someone if they dared to look at my sister in that way," replied one commenter.
"Bridezilla is a selfish, insecure creature," added another.
"If this is such a big deal to her she should have thought about this issue before she invited her sister to be in the wedding, apparently they are hard to miss so it shouldn't have been a secret," a third responded, making an excellent point.
Seriously, does she expect everyone who attends her wedding to look worse than her?
Madness. Utter madness.
Source: Reddit/AITA