Is There A Creepy Image In This Ultrasound?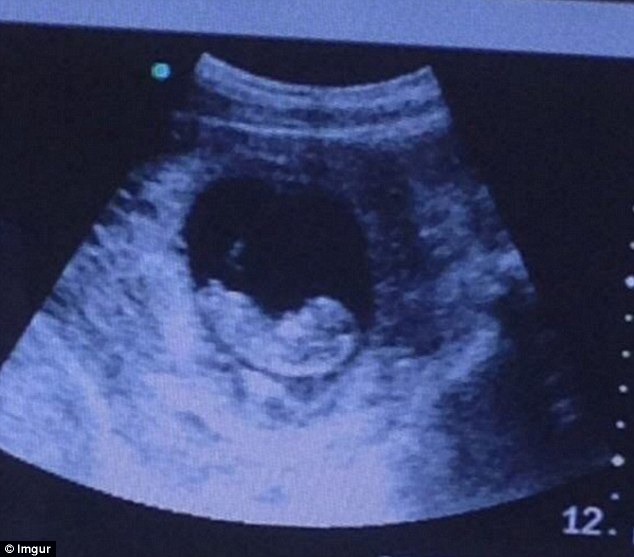 An anonymous Imgur user has uploaded an ultrasound photo of a friend's unborn baby and it has gone viral. Why you may ask? Well apparently it contains a creepy demon like figure in the corner watching over the baby.
See for yourself…
The user wrote: 'A friend's ultrasound. When you see it…' along with the photograph which was posted on New Year's Day. The 'figure' seems to stretch from the top of the ultrasound to its base and includes a face with large black eyes and a horn-shaped mark on its head.
Here's a closer look…

Do you see it? I don't know, to me it looks like a Hindi type god or even a mermaid. What do you see?
UPDATE on the baby: 'Everything is fine now. The baby was premature by 2 months. They asked the tech who did the ultrasound what it was – they didn't really have an answer besides they haven't seen something like that before. Kinda an interesting story with a photo to go along.'
Definitely a case of 'things that make you hmmmm.'