Is Your Bra Making Your Breasts Saggier?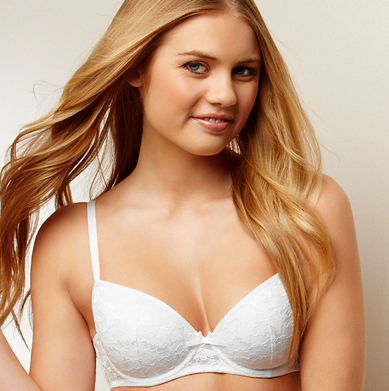 Is Your Bra Making Your Breasts Saggier?
It seems it is another case of damned if you do and damned if you don't. One minute we are being told that wearing an adequate and correctly fitted bra will support our breasts and preventing sagging and relieving back pain, and the next minute we are being told that they can actually make breasts sag even more.
Research Professor Jean-Denis Rouillon, a sports scientist from the University of Bescanson in Eastern France, has spent the last 15 years measuring changes in the breasts of 330 women aged between 18–35.
"Medically, physiologically, anatomically – breasts gain no benefit from being denied gravity. On the contrary, they get saggier with a bra.'
Rouillon's findings suggest that breasts gain more tone and support themselves if no bra is used, and explained that bras limit the growth of supporting breast tissue, meaning that they degrade more quickly.
Women who took part in the study who ditched the bra, apparently developed firmer breasts, saw stretch marks fade and enjoyed a 7mm lift in the nipple, annually!
However, what Rouillon does not share are the thoughts that immediately jump into the minds of most of us women on hearing this. What size were the breasts he studied? Had they been used to breastfeed? How active were the braless women? Are we to assume that a large busted women bouncing on a trampoline can expect the same results as a stationary woman with small breasts?
The answer is no. Rouillon warns against a one-size fits all approach to his findings.
"It would be dangerous to advise all women to stop wearing their soutien-gorge as the women involved were not a representative sample of the population.' He said his initial results 'validated the hypothesis that the bra is a 'false need' "but a middle-aged woman with 2.4 children?  I'm not sure she would benefit from abandoning bras."
So for now, I guess many of us will be make do with the discomfort of our over-the-shoulder-boulder holders by day, and revel in the freedom of taking it off in the evening when we flop onto the couch.
Do you, or would you go braless?
Image source