Win a $50 Gift Voucher to Spend Online at Little Organics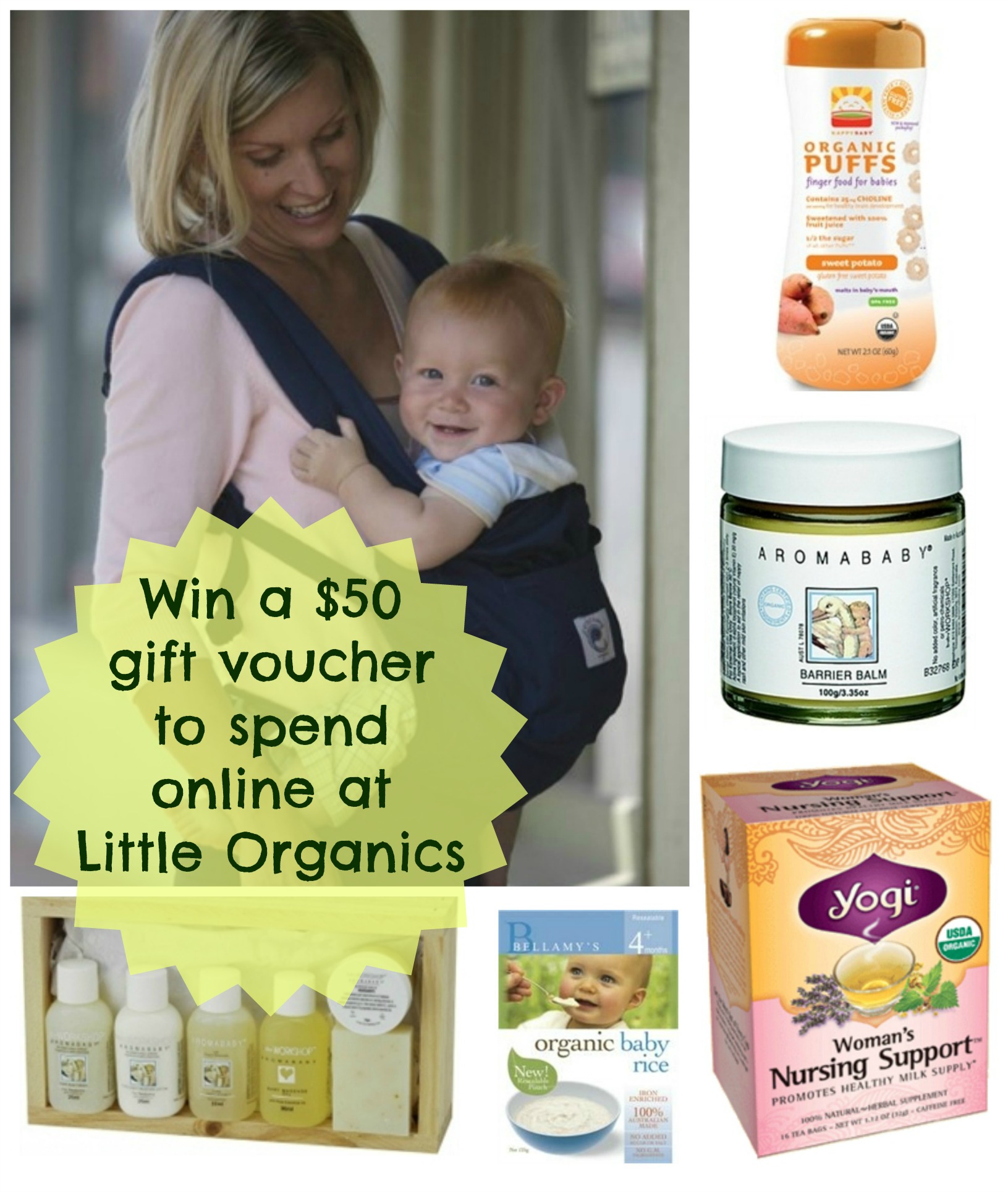 If you worry about the chemicals and additives that may be in the food you feed your child, or on the products they wear and play with, you will love the Little Organics website.
Little Organics stocks an impressive range of natural and certified organic products from all of your favourite trusted brands in one safe and easy to navigate place. With everything from baby food, skincare, clothing, slings, toys and gifts available, Little Organics are confident that they have all of your organic needs covered.
As we all know, buying organic can be a very costly exercise, and this is what makes Little Organics different from many other retailers. Little Organics believe that parent's hip pockets shouldn't be penalised for wanting the best for their family, and aim to make natural, organic products more affordable by offering them at below recommended retail price.
You can read all about the benefits of using certified organic products and what other nasties to avoid on the Little Organics blog here.
Little Organics are giving away a $50 gift voucher to spend online in their store.
To enter visit LittleOrganics.com.au to browse their products, then come back here and tell us what you would spend the voucher on if you won. Follow the instructions on the rafflecopter to log your entry, and for your chance to gain some easy extra entries.