The Joys of Family at Christmas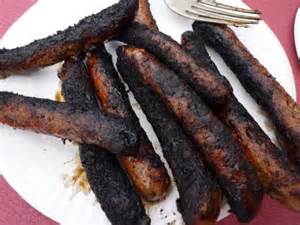 The Joys of Family at Christmas
For many, many years my Christmas Day consisted of getting up early, watching our kids open their presents and then very reluctantly making our way over to my mother-in-law Sheila's house for the real festivities to begin.
Trestle tables and dirty plastic chairs were dragged out of storage and we sat just outside a shed that stank of urine, filthy dogs and chicken shit and it didn't matter if it was 10 degrees or 45 degrees, that's where we had to be.
All seven of Sheila's sons, their partners and their children were expected to be there. And they were. All in separate groups. The eldest with his wife, and daughters sitting at one end of the table talking only to each other. The rest, scattered around in small groups, speaking only to whoever they weren't pissed off with at the time.
The table was groaning with:
– one bowl of potato chips no one was allowed to touch until everyone else got there,
– a container of tinned, sliced beetroot,
– two loaves of sliced, no-name white bread,
– one tub of no-name margarine,
– tomato sauce, and;
– one small bowl of coleslaw
Later a platter of burnt sausages and chops (meat which I was never able to fully identify) made an appearance on the table as well. No turkey, no ham, no cranberry sauce, no roast vegetables and no gravy. Ever.
Several times I tried to convince my sister-in-laws to bring anything slightly resembling real food but they all hated to cook and my pleas fell on deaf ears. Ignoring them I brought potato salad, chocolate mousse and a tray of stuff I'd baked just so we knew there was something safe to eat other than the bread.
There were no decorations apart from the plastic Christmas themed table cloth and Kris Kringle was NOT something Sheila approved of. She insisted on buying something for everyone and it didn't matter if it was chipped, stained or completely age inappropriate for the kids, that was your gift and you had damn well better appreciate it.
While we were waiting for the feast to be served, a lot of alcohol got consumed, a game of backyard cricket would eventually start up and someone always got punched. One year, it was me. I was standing there watching the game, minding my own business when the ball flew toward me. I ducked and it landed on one of my BIL's heads. He scowled, walked over to whoever was playing and tossed the ball back.
I said, "Wow did that hurt?"
He said yeah, it was like this – and then whacked me hard, on the top of my head, with his hand.
I turned around and punched him in the arm and demanded an apology, which was not forthcoming. Then my husband punched him. Then we left, me crying. Didn't speak to THAT brother for a year.
Then 7 years ago Sheila died in October, the day after my birthday. We were all pretty certain she had diabetes given the obvious symptoms she was displaying but she refused to see a doctor until it was too late. One thing led to another and she suffered a heart attack and that was it. And there's only been one brother who's put his hand up since to host Christmas and even though he tried hard (with real food), it was over before it started and no one's bothered since. The only times we all see each other now are at funerals.
As time has passed, we've had three weddings, two births and have another wedding coming up. My nieces, excited as they are to show off the new additions to their families have been trying to rustle up interest for a get-together this Christmas via Facebook but so far apart from our immediate family, all they've heard is crickets. And I think it's really sad because as awful as those Christmas lunches were, I actually kind of miss them. And I'm sure Sheila's probably looking down on us from heaven wishing we'd try just a little harder.