Liz Krueger Speaks Out About That Dress- 'I Am Not vain. I Am Not Slutty. I Was Not Trying To Upstage A Bride.'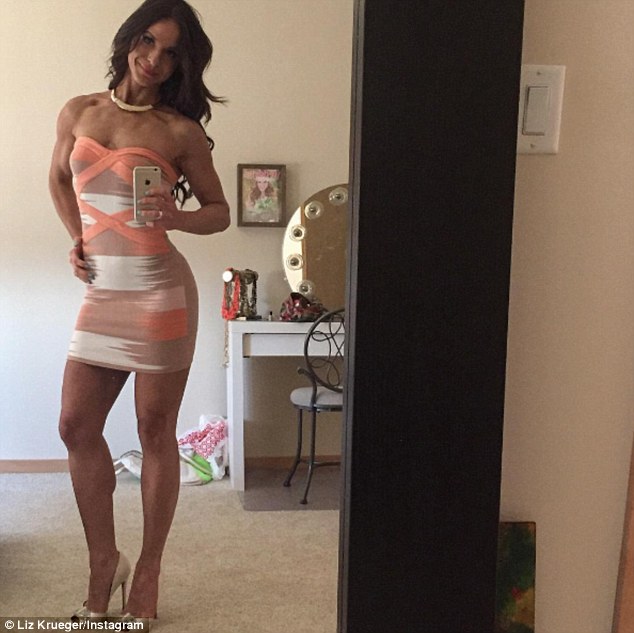 A photo of a woman wearing a tight mini dress to attend a wedding, recently sparked an online debate on how appropriate the outfit was for such an event.
The New Zealand radio station who originally posted the photo on their Facebook page received a record number of comments both for and against the outfit. The most troublesome part of this whole debate though was the fact that this woman got bullied by others at the wedding. Simply for her choice of outfit.
The woman behind the amazing figure has now come forward and spoken out about THAT dress. Nutrition and fitness coach (of course!) Liz Krueger has hit back at criticism and has stared her own kindness hashtag #kruegerkindness in an attempt to inspire women to be kind and support each other.
Krueger, from Minneapolis, uploaded the snap of her wearing the dress to Instagram in late June. She said:
'If only I knew that choosing this dress for a wedding on a 90 degree day meant so many women would be outrightly rude to me, and even come up behind me slap my a*s as I'm standing alone' she wrote next to the snap.  'As quote "it was a dare from her friends, bc I was a target". And then proceed to spill a full beer spilt down my arm. Just one of maaaaany acts of kindness of the night.
Mummy blogger Constance Hall defended Liz on her decision to wear the dress saying 'I especially like what you wore to this wedding because it oozes pride and f***, you should be SOOOOO proud.'
Liz thanked the blogger saying: 'She gets me. She supports me. And guess what? She doesn't even know me,' Liz wrote. 'I am not playing a victim. I am not attention seeking. I am not vain. I am not slutty. I was not trying to upstage a bride. I didn't have an agenda when I put on this dress. I'm not trying to name names or call anyone out. I'm not "a model trying to heighten my career. I'm sticking up for myself and my body, and the fact I can post about a bad experience I had at a wedding. Did I know it would go viral? Ummm no. I post every single day, but clearly this struck a cord with society.'
Liz then went on to post a photo collage of herself wearing lots of dresses in an attempt to bring awareness to women to be kind to each other. She captioned the pics with 'the many looks of Liz Krueger' and started her hashtag #kruegerkindness on Sunday morning.
'I'm starting my own kindness movement #KruegerKindness! Whether it's just a party of 1 (me), or others want to join me! I'm going to actively make it a priority to do good things for other women, every single day from here on out,' she wrote. 'I'm hoping to inspire others to do the same, just as I have with fitness journey.
'A movement for women, by women, and it's starting with me! If you want to join me in this movement, share your stories on social media with #KruegerKindness and let's kill all the mean girls with kindness.'

Photos via Instagram.