Man in The UK Fined For Washing a Child's Mouth Out With Soap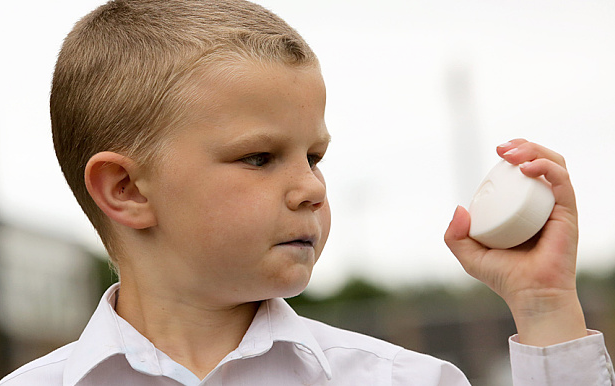 Twenty three year old Rian Birtwall faced court last week after he washed six year old Alfi Cook's mouth out with soap.  Rian (who used to babysit for Alfii's family) was passing by a park when he noticed Alfi swearing and kick an elderly man's cane away.  After telling Alfi to stop, Alfi allegedly told Rian to "f*** off" and called him a "gay boy."  Rian then made his way to a nearby store where he purchased soap, before finding Alfi and pinning him down while he stuck the bar of soap in his mouth to 'wash it out'.
Alfi's parents contacted the local police after they found out about the incident and Rian  was charged with assault which he pled guilty to at a recent hearing at the Sunderland Magistrates' Court who handed down a 12 month conditional discharge and ordered Rian to pay 85 pounds in court costs and a further 15 pounds to his victim.
During his court appearance, Rian stated there he thought Alfi "needed to be taught a lesson" and said "I accept what I did was wrong, but I meant no harm, I just thought he needed to be taught a lesson because he behaved so badly and used language no six year old should be using."    In response to the verdict, Alfi's Mum Lynne stated "Things are not as bad as have been said. I admit that my son swore and he was wrong for that, but like I said to the police at the time, kids do that kind of thing…. at the end of the day he is a 23 year old bloke who has assaulted a six year old. The sentence is a joke."
What do you think?