McDonald's Launches New Nutella Burger!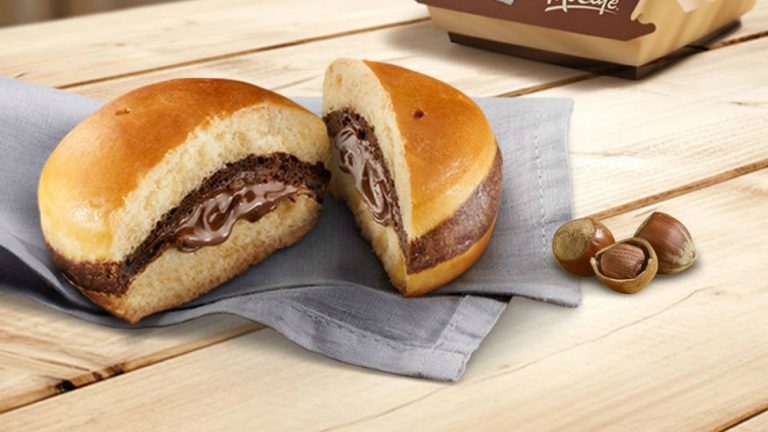 McDonald's Launches New Nutella Burger!
In what may be the only good thing to come out of 2016, McDonald's Italy has just revealed that they will be serving a Nutella burger!
The new 'Sweety con Nutella' is everything we've ever dreamed of! Gooey Nutella inside what looks to be a sweet burger bun? Ohh yes please!!
The Italian restaurant chain released the amazing news via their Facebook page, much to the delight of fans all around the world.
"A soft sweetness has arrived that you will not be able to resist. Try Sweety with Nutella now: soft bread with a creamy, indulgent center!", the Facebook announcement reads.
Now, Italy has long been regarded as the food capital of the world – people everywhere have adopted pizza and pasta and coffee as part of their everyday cuisine. Culturally speaking, if the Italians are onto something, we should all embrace it as well. They have a pretty good track record of getting this sort of thing right.
So if this is the direction McDonald's wants to go, we're all for it.
And okay, I know it's just a bit of Nutella smeared in a bun. I get it. I can go and make a Nutella sanger right now and it will be pretty much the exact same thing. But I still want a Sweetie!!
These little parcels of chocolate hazelnut delight will be sold in Italian McCafes all over the country, let's hope they come to Australia soon! If not though, I'll be busy learning how to say "Mi scusi, buon signore, posso prega di avere un Sweety?" in my best voice while saving up my frequent flyer points!
And then, it's on!
Would you like to try a Sweety burger?