Melbourne Based Label GORMAN Accused Of Ripping Off Indigenous Artist's Designs!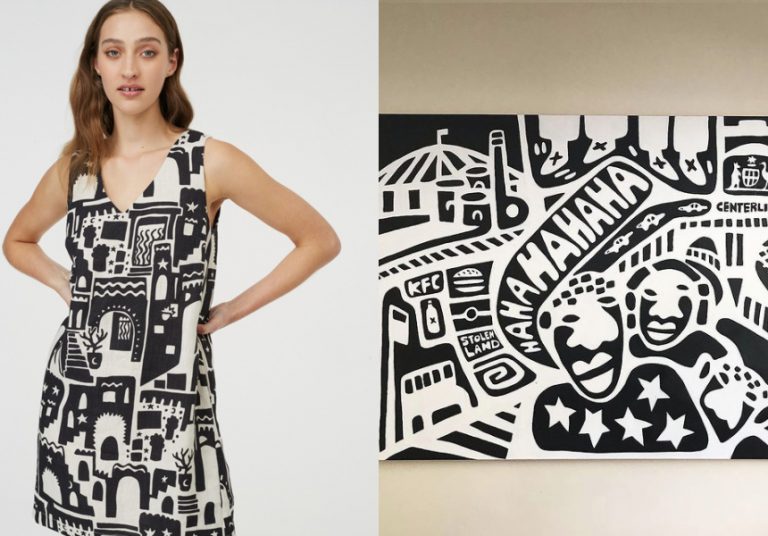 Melbourne Based Label GORMAN Accused Of Ripping Off Indigenous Artist's Designs!
Indigenous artist Aretha Brown says Gorman has straight up ripped of her art for their new five-piece collection called Night Light.
"So @gormanclothing has stolen some of my designs and made a 5 piece collection out of them," she wrote on Instagram yesterday. "Thanks big brands for always supporting young Indigenous artists!"
Speaking to Broadsheet, Aretha (daughter of Painters and Dockers singer Paul Stewart and Indigenous artist Donna Brown) says her friends initially thought she had done a collaboration with the Aussie designer. "I got heaps of messages on Instagram from people saying, 'Congratulations on your collab with Gorman, it's amazing, we love it,'" she said. "That's how I found out. I was just gutted. It was disempowering and I was very, very angry."
View this post on Instagram
Gorman is yet to comment on the designs, but just by looking at the images it's very clear to see they are heavily influenced by Aretha's monochromatic work which deals with growing up as a queer Indigenous person in the western suburbs.
The label may in fact be in damage control as we speak because the collection is already heavily discounted even though it was just released. "I think that shows they know they stuffed up and they're going to get in trouble," Aretha says.
"It's problematic on so many levels. But mostly it's that my artwork has taken years to develop. And it's stories that can't be retold. Every single star, every single line, every single motif, has meaning to me and my experience as a young Aboriginal teenager. That's not a story that they're allowed to retell. More than anything, it's trying to tell a story which isn't there."
Unfortunately this isn't the first time Gorman has found themselves in hot water over their designs. In 2016 the label faced similar accusations from Sydney fabric designer Eloise Rapp, Melbourne jeweller Emily Green and New York artist Amber Ibarreche. Artist Kirra Jamison who all claimed their work had been copied.
Images: Instagram