Model Has Six Ribs Removed In Quest To Look Like Jessica Rabbit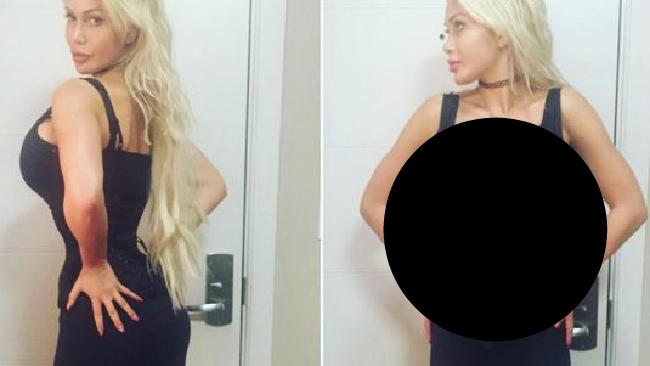 Aspiring model Pixee Fox, 25, has spent more than $119,200 on surgical procedures to achieve a cartoon like physique. A former electrician from Sweden, Fox has now shockingly had 6 of her lower ribs removed in a bid to shrink her waist to a record breaking 14 inches! Her aim is to look like her cartoon heroine Jessica Rabbit.
'Those cartoon characters represent the ideal female body,' she explains.
'I want to have the tiny waist, the butt, big boobs, big eyes and a really pretty face.
'Having my ribs removed was just another step in achieving that ideal.'
The shocking surgery was done by a plastic surgeon in Indianapolis. The operation is usually only done to treat serious medical conditions.
See the photo gallery of the model's tiny waist and cartoon like physique for yourself :
Fox, who is originally from Sweden but says she has been travelling the world "to the offices of the greatest plastic surgeons around" has documented her transformation on her blog.
Photos courtesy of Barcroft USA.