Momo Challenge: Police Warn Parents About the Freaky New Self Harm 'Game' Targeted at Children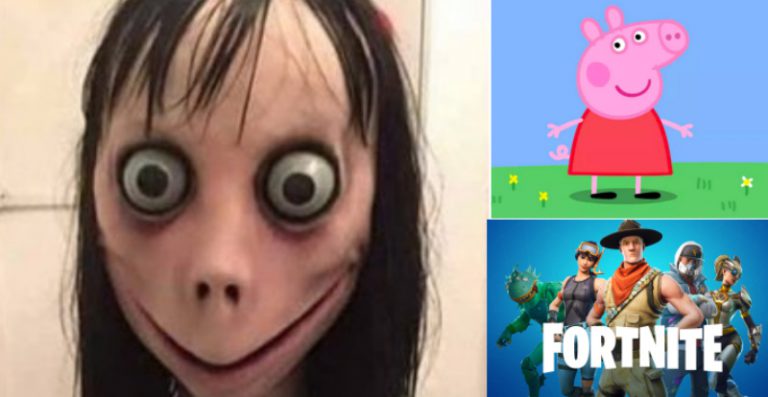 Momo Challenge: Police Warn Parents About the Freaky New Self Harm 'Game' Targeted at Children
Police have issued a warning to parents after a popular challenge urging children to harm themselves through messages on WhatsApp, children's YouTube videos and Fortnite spread from South America to the rest of the world.
The Momo Game or Momo Challenge gained international recognition last year and was initially thought to be a hoax before it was linked to the deaths of a 12-year-old in Argentina and two teens in Columbia. It has since expanded globally, prompting police to warn parents of the game.
Known as a suicide game, the Momo Challenge appears to follow roughly the same script every time: first, users are challenged to contact 'Momo' by sending messages to an unknown number. Then they are hounded with frightening images and violent messages with instructions to complete a series of increasingly bizarre and dangerous tasks from watching a horror movie to engaging in self-harm to taking their own lives.
Momo encourages a participant to complete various tasks if they want to avoid being "cursed." Some of the tasks include self-harm, which Momo asks the participant to provide photographic evidence in order to continue the game. Ultimately, the game ends with Momo telling the participant to take their own life and record it for social media.
If that's not bad enough, people have begun splicing footages of Momo and inserting them into videos of popular videos watched by young children on YouTube.
There have been reports of children watching Peppa Pig when mid-way the image of Momo appears on screen, frightening them. The image of Momo has also been inserted into Fortnite gameplay videos.
A mother of a six-year-old boy recalls how her son was terrified when the image of Momo came on while he was watching a gaming video.
"The video paused halfway through, but he didn't press pause. Then the Momo face popped up and was making weird noises. He couldn't hear everything it said but it was saying 'I'm going to kill you' and he thinks it said 'I will hurt your friends,'" the woman from Swindon, England says.
"He turned it off straight away and ran downstairs. He was absolutely terrified. He wouldn't leave my side at all after it happened. He wouldn't stay in a room alone and he had to sleep with me in my bed last night. He asked for our German shepherd to sleep on my bed also so she could chase away Momo if she got into my room."
YouTube is removing the offending videos as soon as they are made aware of them, but parental vigilance is everything.
The freaky-looking image of Momo is actually taken from an art piece by Japanese doll artist Midori Hayashi. The doll was originally called Mother Bird, featuring birds legs and posture, and made an appearance at the Vanilla Gallery in Japan.
Police in Northern Ireland are warning not only of the challenge itself but are focussing on educating parents on general online safety for children.
"Don't focus only on Momo, but make sure you know what your child has online access to. More important is that your child knows not to give out personal info to ANYONE they don't know, that no one has the right to tell them to, or make them do ANYTHING they don't want to," a press release read.
We are reminded to ensure that our children know to keep their private information, such as their name, phone number and address private and to not give it out to anyone they do not know.
The police force also recommends installing parental controls on phones, tablets, gaming consoles and computers.