Mum Gets Called To School Over Daughter's Lubricant Mix Up!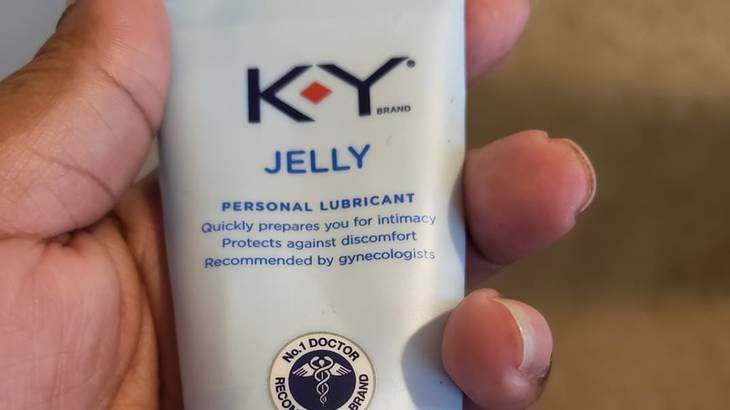 Mum Gets Called To School Over Daughter's Lubricant Mix Up!
Don't you just love that frantic morning rush when you're trying to get the kids ready for school without losing your shit? There's lunches to make, forms to sign and sports shirts to find. Seriously, if you haven't yelled "hurry up we're going to be late" at least 20 times are you even parenting?!
You can understand then how things can sometimes go wrong during that frantic time. For example your kid may yell out for something and you flippantly respond with 'yes, of course, it's on my bedside table!'
Which is exactly what happened to this an unsuspecting mother of three daughters aged 10, 7, and 5 years old. Tiara Young from North Carolina thought nothing of the request from her five year old daughter Zoi who wanted some hand lotion to pack for school.
Without giving it a second thought, the mum said, 'sure go grab the travel-sized lotion by my bed.' Problem was, hand lotion wasn't the only thing by mum's bed!
Young then carried on with her day when she got a call from school that she definitely wasn't expecting. It was her daughter's teacher wanting to know if she was aware of what product her daughter had smeared all over her legs.
"She asked did I know what [Zoi] used to put on her legs," the mum wrote in a now-viral Facebook post. "I told her yeah, it's Jergen's lotion … "
"This ain't no lotion, ma'am," the teacher informed.
The mum quickly made her way to school to see exactly what the fuss was about.
"I gets to the school and see her all shiny, so I'm thinking to myself why TF did she take the baby oil?" the mum later wrote. Except it wasn't baby oil either!
The teacher "pulled out what my daughter was putting on her legs," the mum recalled. "And it was some damn KY."
Hahahahahaha! That is gold!
"If anybody and I mean anybody wants a child … " Young concluded her post.
Since sharing the hilarious story on her Facebook page, the post has gone massively viral with over 89K shares and over 1K comments.
Naturally the majority of comments were those of horror, with phrases like: "I would die," or "that's both mortifying and hilarious."
One thing's certain. This mum is sure to be more careful in the future when instructing her daughter to grab something off her night stand! Hahahaha!
Images: Facebook