Mum Is Furious After Ex Husband Gets Baby's Ears Pierced!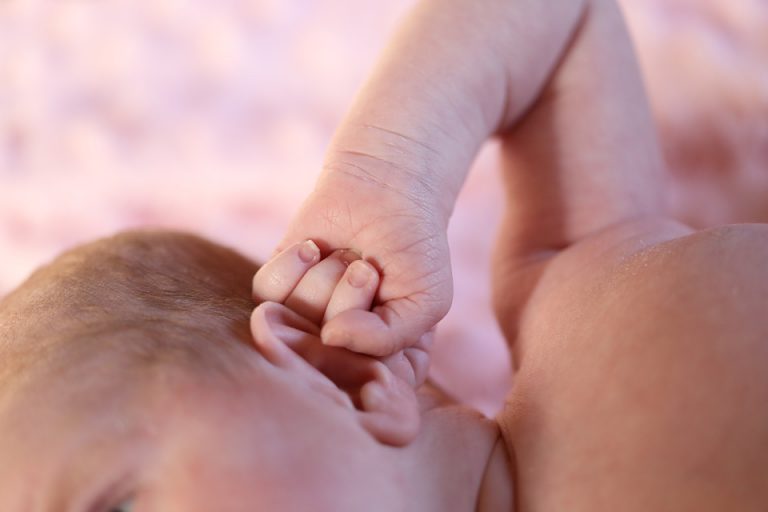 Mum Is Furious After Ex Husband Gets Baby's Ears Pierced!
A mum has been left fuming after her ex partner decided to get their daughter's ears pierced without consulting her.
Taking to Netmums forum, the mum described exactly what happened with her nine-week-old daughter when she was in the care of her ex.
"I have never wanted any children I had to have their ears pierced until they were able to ask me themselves," she wrote.
"I expressed this to my ex a few weeks ago when he said she would look cute with her ears pierced. I said that I didn't think piercings were for baby's and that she can have them pierced when she is old enough to ask me."
The incident occurred when the ex had their daughter overnight and decided to get her ears pierced without any explanation. He knew he'd be in trouble by the mum which is why he did a 'drop and dash' with minimal conversation!
It was only when the mum took her daughter's beanie off that she discovered the cause of her discomfort.
"He had taken her to have her ears pierced," she wrote. "Her ears are still flaming hot and swollen right now! I can't believe he would do that behind my back and run off before I could confront him!"
"I have tried to take the ear rings out, but it's so sore to even touch," she continued.
The only explanation dad gave for piercing her ears was "told you she would look cute".
Wow! How would you be if this happened to you? Shouldn't it be a joint decision between both parents? You would think so. Many commenters wrote in support of the mum saying they fully understood why she was so upset.
"I would make an appointment with the doc to check over and remove them," one said. "I think it's child abuse, and a poor reflection on his parenting."
"Oh my Goodness I would be livid," another agreed. "I certainly wouldn't be keen to allow him to have her overnight again until he can act more responsibly, as in have discussions and comprises, not act like a child and go behind your back."
Many parents had their own horror stories of things ex partners have done behind their backs.
"My dad's new girlfriend took me to get mine done when I was about 10," one user wrote. "My mum had said no previously. She did it for my birthday. I went home and showed my mum she went NUTS!!!! Ripped them out of my ears and drove to my dads house banging his door down. "I'm not surprised your [sic] upset! 9 weeks old!!!!!! Awful."
What do you think? Is this mum making a fuss about nothing or would you be similarly upset?
Images: Pixabay