New Dad Shames His Girlfriend for Embarrassing Him While She Was Giving Birth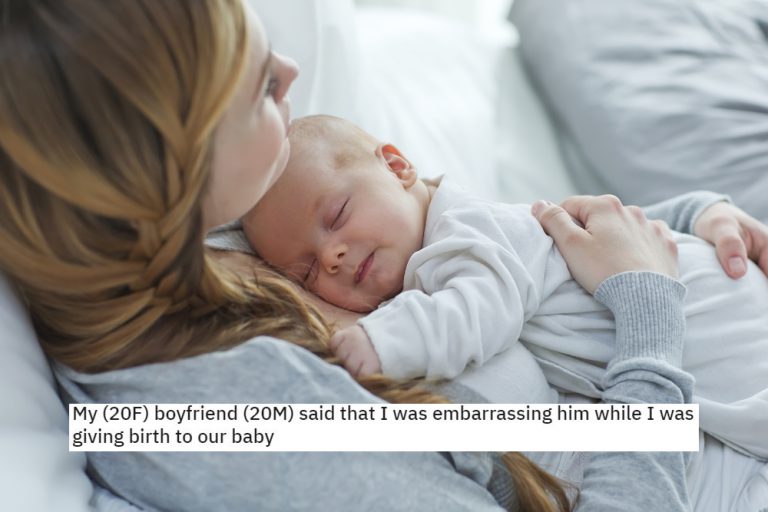 New Dad Shames His Girlfriend for Embarrassing Him While She Was Giving Birth
There are few times in a woman's life where she feels completely incapable of controlling all aspects of her body, and giving birth is usually one of them. Your body just takes over as it does what billions of women have done since the dawn of time.
During those painfully intimate moments, a woman is at her most vulnerable. She relies on the support of medical staff and those close to her to help her through one of the most traumatic things a woman's body was built for.
She does not expect to be chastised for embarrassing her partner for making a noise or clutching at a midwife's hand during her child's birth.
In what is one of the more disturbing posts seeking relationship advice on Reddit, this young mother's story tugged at many reader's heartstrings, who ultimately urged her to reconsider her relationship with her boyfriend.


After the young mother shared her heartbreaking post she was met with literally thousands of replies. Some shared stories of their own birth experiences with supportive partners to help her see how many red flags her utter bastard of a boyfriend was waving at her. Others told her to simply run. Run fast and run far. That his disdain for his partner, while she was at her most vulnerable, was totally unforgivable and she shouldn't accept that level of disrespect from someone who supposedly loves her.
An update was soon forthcoming. After sitting on the advice for a few days, the woman updated with news that she had left her abusive boyfriend and had returned home to live with her own mother. She is in contact with domestic violence support and is seeking therapy.
Truly, my heart hurts for this poor woman. We wish her the very best of everything as she turns the page on this traumatic chapter in her life.
You can read her first post here, and her update here.
Source: Reddit