Nurofen False Claims Investigated by ACCC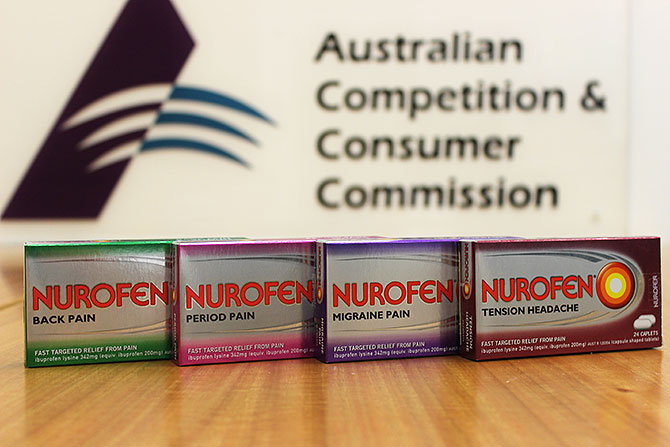 Nurofen False Claims Investigated by ACCC
No-one likes to be misled, especially when it comes to our health and pain. And it seems that the Australian Competition and Consumer Commission's (ACCC) proceedings initiated against Reckitt Benckiser allege just that.
The products in question are Nurofen Specific Pain Product range consisting of Nurofen Back Pain, Nurofen Period Pain, Nurofen Migraine Pain, and Nurofen Tension Headache.
There are no allegations that products are unsafe but that the marketing of the products were misleading. There is also no suggestion that the products fail to treat the symptoms described on the packaging.
"In this case, we allege that consumers have been misled into purchasing Nurofen Specific Pain Products under the belief that each product is specifically designed for and effective in treating a particular type of pain, when this is not the case," ACCC Chairman Rod Sims said.
In the case of all four Nurofen products the active ingredients are identical and each contain exactly the same amount of the active ingredient, ibuprofen lysine (342mg).
Furthermore, these products have been found to be sold at nearly double the price of Nurofen's standard products.
So, what should you do? Don't make any changes to prescribed medications without specific personal medical advice. If you ever have questions or concerns about medications, it is imperative that talk with your health care provider and pharmacist.
For more information, go to https://www.accc.gov.au.