Parents Defend Viral Video of 6-Month-Old Son's Waterskiing Record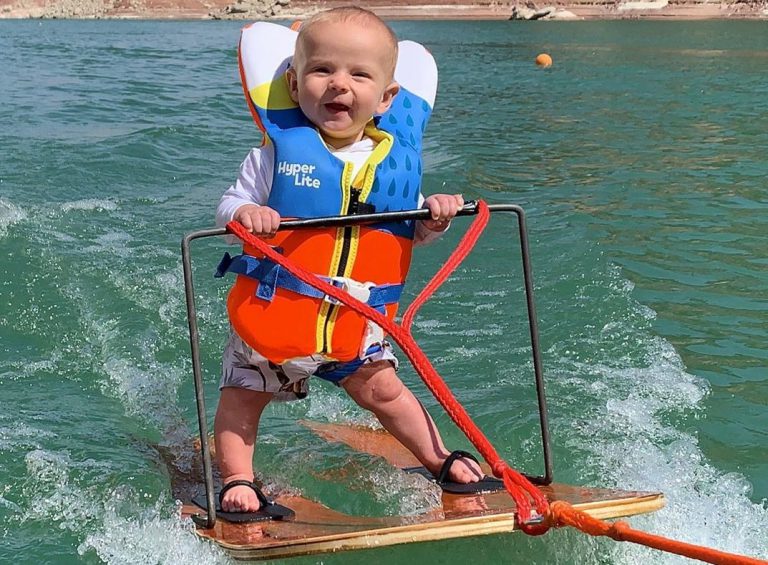 Parents Defend Viral Video of 6-Month-Old Son's Waterskiing
A couple have faced backlash from social media after their video of their 6 month old baby breaking a waterskiing record has gone viral.
In the viral video, Casey Humpherys sits in a boat within arm's length of his 6-month-old son Rich who water-skied for the first time in Lake Powell in southern Utah in the United States.
Aged just six months and four days, Rich has beaten the world record by 23 days.
With his feet placed in rubber thongs on the homemade wooden board, little Rich clung onto a metal bar as he was slowly pulled along the lake by a boat. In the video, his dad Casey appears in another boat alongside the baby as he glides across the water.
The posts have been liked more than 60,000 times, with many people clearly very impressed by the little guy's achievement.
One person commented: "Oh I love it and he does too that's so great, what a champ, good job daddy."
Another said: "GO RICH!!! Live and love your best life. Haters will hate. You are clearly happy and loved. Be blessed."
A third added: "Never too young to start building confidence. He's loving it good job."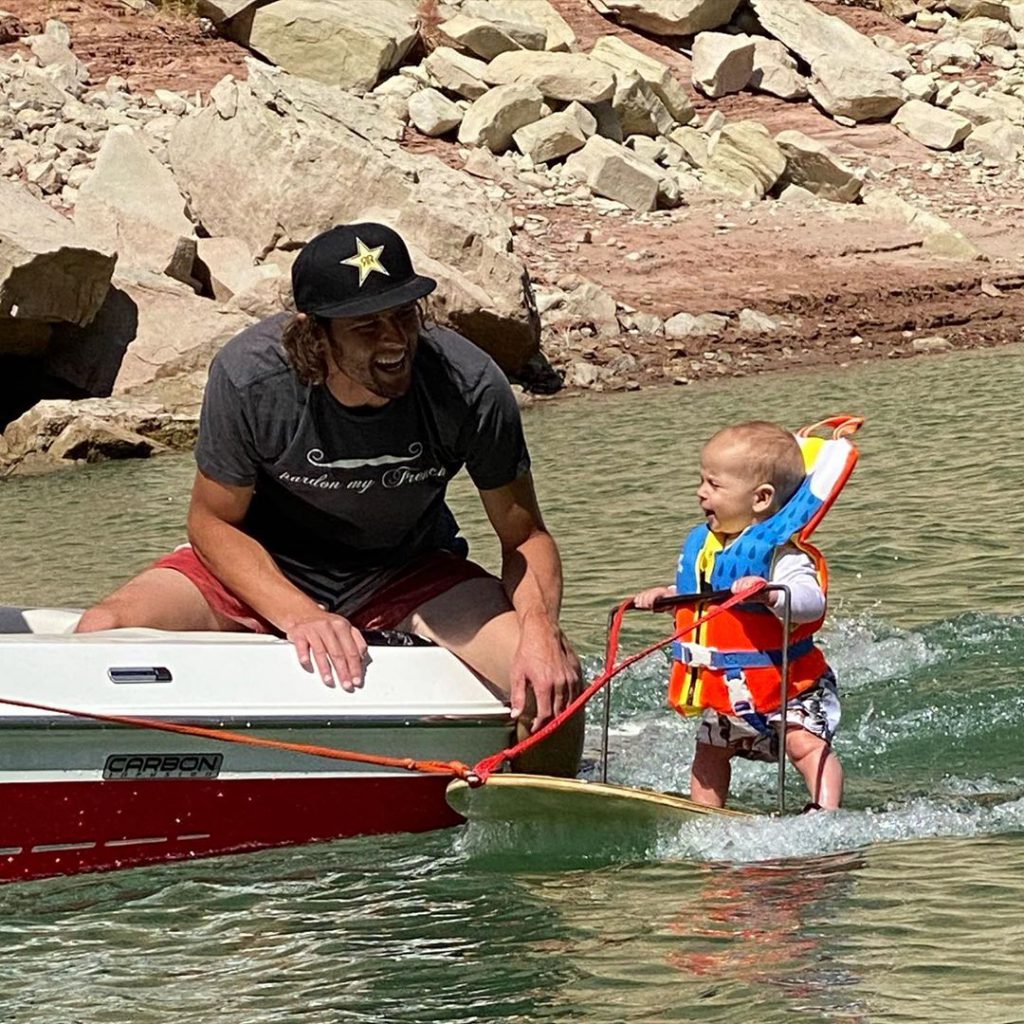 However, at the other end of the spectrum, some people thought this all might be a bit too dangerous for a baby.
One person said: "I hope endangering your child is worth it for the clout! His poor little joints aren't even fully developed yet, that's why he's not walking yet. If he can't walk, do you really think this kind of stress is good for his body? Also look up dry drowning. You are terrible parents."
Another said: "This is what happens when people need attention and bring their newborn into it."
A third said: "That poor kid's knees are going to buckle."
Explaining why they decided to take Rich out water skiing, Casey said: "My wife and I are both very active in the water sports world, because of that we knew Rich would start at a very young age. At three months he started standing and shortly afterwards began pulling himself up on furniture. That was when we saw his potential to do something very unique."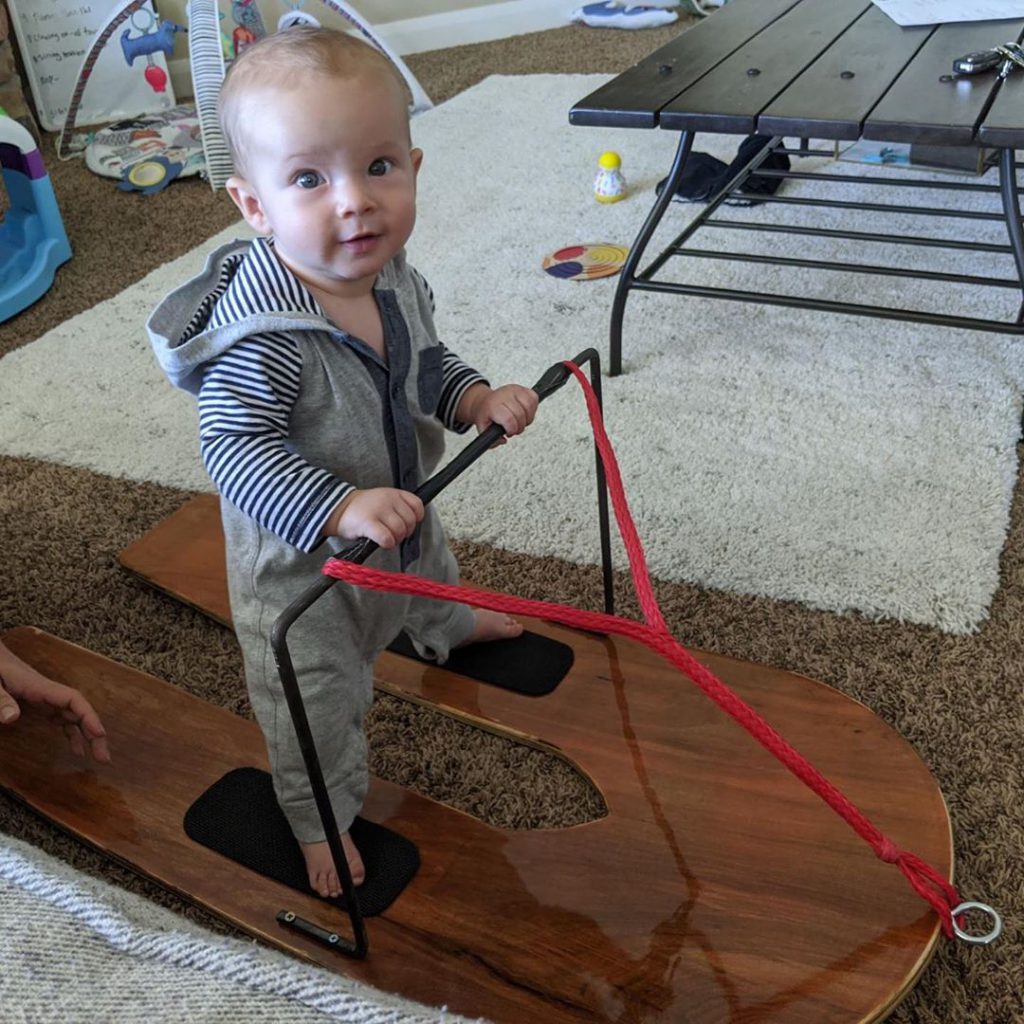 "We felt that helping him achieve this would give him something special in his life to build on. We practiced inside quite a bit a few days before. He smiled and laughed the whole time – that made the decision to take him on the water very easy.
"He has never fallen off of it, he has incredible grip strength! He made several passes, we have a lot of video footage of him enjoying himself while learning something new."
"We talked to his pediatrician and before we water-skied, he was super impressed by how far along Rich and he's really well developed for his age," mum Mindi Humperys said. "He said it's fine and to not worry."
The Humpherys said that if their son sticks with water sports, they don't doubt his name will be very famous one day.
"Whether you agree with what we've done for Rich and what he accomplished or not, you can understand how exciting it is to see your child accomplish something," Casey Humpherys said.
Source: Instagram/Casey Humpherys and Mindi Humpherys