Single Dad Contemplates Giving Up 2 Year Old Son For Adoption After Feeling Overwhelmed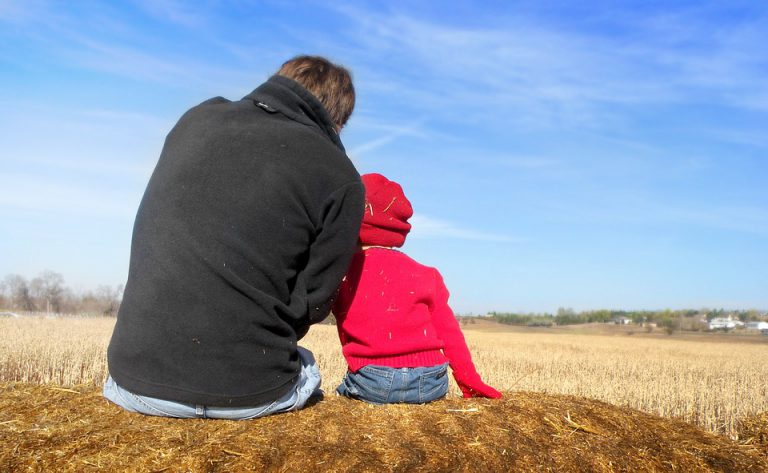 Single Dad Contemplates Giving Up 2 Year Old Son For Adoption After Feeling Overwhelmed
While we often hear stories of single mums feeling exhausted by having to parent without a partner, the same can't be said when it comes to single dads. While their stories seem to be few and far between it doesn't mean they don't exist.
Just recently a 23 year old dad from America shared his story on Reddit in hopes of getting some advice on what to do with his ever increasing frustration at being a single dad. The man who has been struggling to do the right thing by his 2 year old son is starting to feel resentment due to his non-existent social life and increased parenting responsibilities. Believing adoption to be a good idea at this stage the young dad wrote the following post, which if nothing else is very raw and honest. The story begins by him explaining that he was the one who convinced his college girlfriend not to have an abortion and accepted sole responsibility for their baby boy.
While others agreed that although single parenting is super hard your child is not something you can just hand back like a pet.
Adoption is definitely an extreme decision in this case but we don't know the full story. The dad may be suffering from mental illness and feels like he truly can not look after the child. Perhaps its not just a case of 'I want to go out and the kid is holding me back.' Maybe it's deeper and darker than that. Maybe this dad feels like he could hurt the child in anger and truly doesn't want to. Isn't it better that this kid is given up for adoption rather than becoming a statistic?
After reading the comments left on his post, the dad looks to have reconsidered his adoption thought and is now looking at other options like therapy or even contacting the mother again.
"I think I was just in too of a dark place to see how bad this post is and even if I got a lot of non-constructive comments that hurt, I got a lot of comments that really hit it on the nail with how bad it would be to follow through with this as well as giving me really sound advice," he wrote in an update on Reddit.
He added that he is also going to reach out to the boy's mother though "I'm pretty sure that she hasn't changed her mind."
"Lastly, I just want to say that I love my son and that I genuinely thought that him getting adopted by a stable family would be better for him," he concluded. "[I] can now see how that can mess him up in so many different ways. I think I might have some sort of postpartum depression that comes and goes and when I wrote this post I think I was at my lowest."
Images: Pixabay