Six Year Old YouTube Sensation Made Over $14 Million Last Year!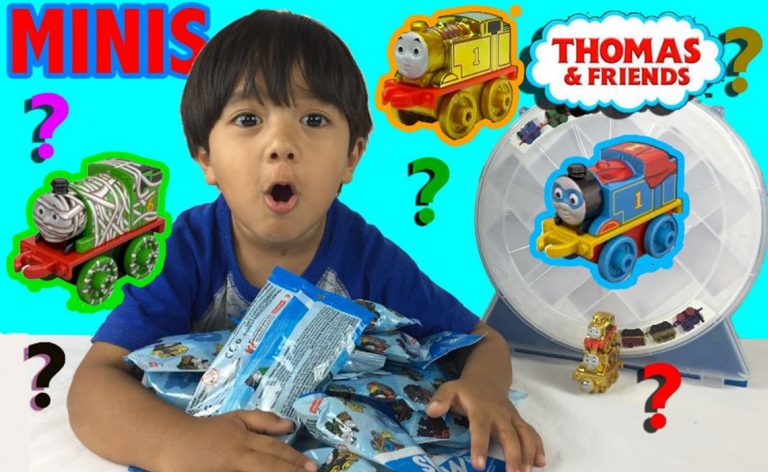 Six Year Old YouTube Sensation Made Over $14 Million Last Year!
If you're a parent with young kids then chances are you've come across one of the many YouTube videos showing children opening toys. To you and I it may sound ridiculous that our children actually enjoy watching other children ripping open various packages but yet here we are!
So lucrative and popular is the concept, that one young six year old has reportedly made over $14.6 in the last year alone! Ryan, from Ryan ToysReview has over 10 million subscribers who tune in daily to see him open and review a number of kid's toys.
The Disney Pixar fan was relatively unknown until a video of him opening a Lightning McQueen egg went viral in July 2015.
The family's channel, Ryan ToysReview, was created in March of 2015, and while initially didn't get many views it's now at the stage where Ryan's mom, has left her job as a high school chemistry teacher to work on the YouTube channel full time.
The concept behind the channel is relatively simple. Young Ryan opens and reviews toys with his trademark smile and engaging personality. His most recent video (seen below) shows the youngster opening Advent Calendars and sharing his thoughts on each little toy he finds inside. The clips are kept simple with Ryan's mum staying behind the camera and engaging him in conversation.
Ryan's massive popularity has put him in a tie for eighth place on this year's coveted Forbes The World's Highest-Paid YouTube Stars 2017 list. He is among the top YouTubers, sharing the ranking with American sketch comedy channel Smosh, created by Ian Andrew Hecox and Daniel Anthony Padilla.
Photos: YouTube