Take This 1939 Marriage Test and Have a Good Laugh at Your Wifely Failures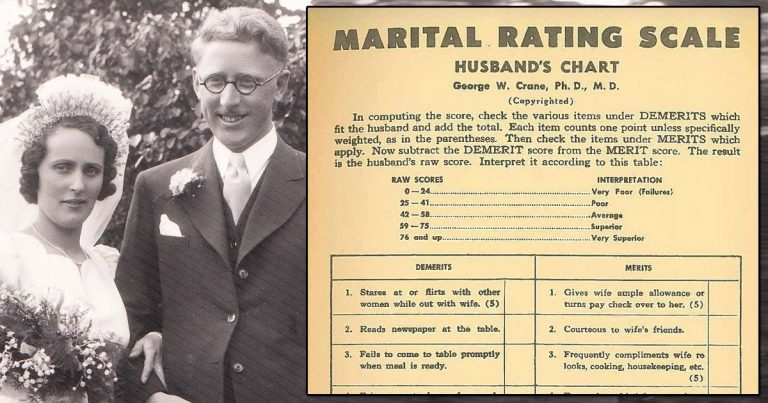 Take This 1939 Marriage Test and Have a Good Laugh at Your Wifely Failures
Ever wondered how your marriage fares compared to those of a different time? Well, wonder no more, my friends, for someone has dug up the Marital Rating Scale from 1939, and now we can figure out, once and for all, how our relationships are travelling.
It turns out that my marriage really sucks and that I am a terrible, no good, very bad wife. Like, literally the worst. Ever.
Take this ridiculously hilarious marriage test from 1939 and see how badly you are failing in your wifely duties as well!
How did you go? What is your score?
Source: Twitter/Pulp Librarian