Teacher Fired For Refusing to Quit Her Second Job as a Porn Actress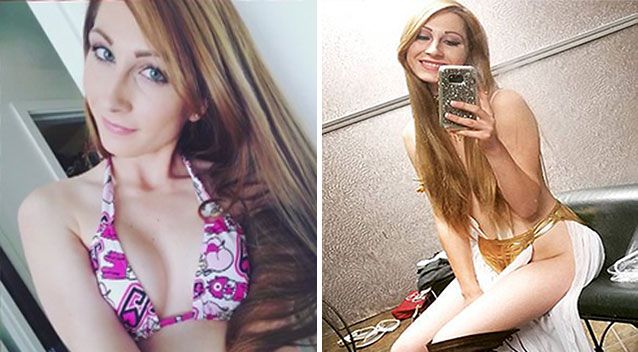 Teacher Fired For Refusing to Quit Her Second Job as a Porn Actress
Reported on Channel 7 news here a pre-school teacher in America has been fired from her job at a Christian school after refusing to quit her second career as a porn actress.
Nina Skye, 21 from Los Angeles said she loved helping her students learn. She also loves sex and the money she can earn from it, reportedly earning $3300 from one movie.
"I love teaching, I love sex. If I can get away with doing both, then I will," she told her former bosses in May when approached about her appearance in the adult films.
Describing herself as a "Preschool teacher by daytime and porn babe by night time" in her very "Not Safe For Work" Twitter account, the brunette said what she does in her spare time does not stop her being a good teacher.
"I'll probably find another school to work at that's more accepting in that sense," she previously said when she came clean about her secret night job.
Senior teachers at her former unidentified pre-school argued her sex work went against the school's religious values, and moved to have her fired, Fox 11 reported.
"They were really trying to pull me away from staying in the industry," Ms Skye said.
"They just really wanted me out. They offered help and advice, but I don't really want out.
"It goes against their views of fornication, like sex before marriage and that's what I'm doing."
"I guess some people are really tied by that moral code. There's a really big stigma associated with it, and how our society views it, but that's not how I am… I'm really open-minded. Super open-minded and not judgmental."
The sacked teacher admitted money was a big drawcard when it came to becoming involved in the porn industry.
"It is easy money. For my very first scene, I just did a regular boy girl scene and I got paid US$2500 [AU$3355] on the spot," she explained. "I'd never had that much money ever just handed to me in my life."
Would you be uncomfortable knowing that your child's teacher was a porn actress? Or do you agree that what she does in her free time does not affect her ability to teach?