The Heartwarming Tale of the Hunt for a Discontinued Dress for a Girl with Autism Has a Beautiful Update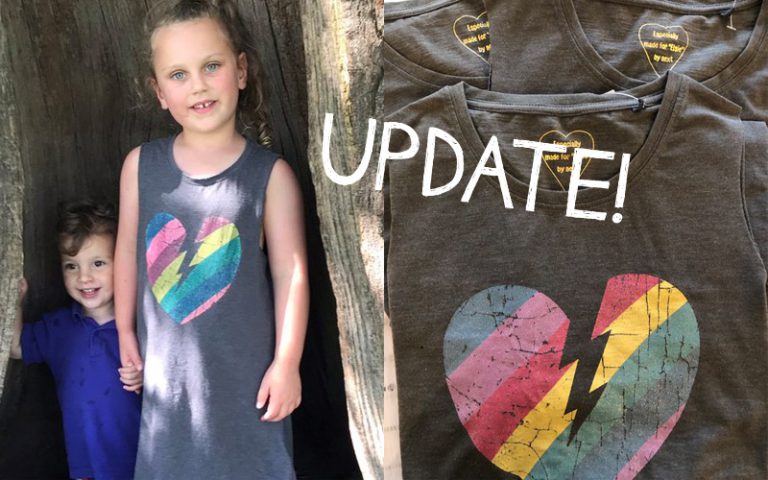 The Heartwarming Tale of the Hunt for a Discontinued Dress for a Girl with Autism Has a Beautiful Update
A couple of weeks ago we brought to you a story about the search for a discontinued dress and we are absolutely delighted to share the most wonderful update.
To recap, a woman named Deborah Price posted on Twitter after sending out a plea for help finding an item of clothing for a young girl with autism.
She claimed that her friend's daughter will only wear one specific item of clothing every day, a long grey dress with a rainbow heart on the front, and as such her mum was hoping to get hold of a few more of them so her daughter never has to be without one.
You can read our original post here.
Now, Deborah has posted a sequel to her viral post thanking everyone who responded and sharing a simply awesome update.
WE HAVE A CONCLUSION!
You remember a while back I sent a tweet out asking for help finding my friend's daughter who has autism a dress because it's the only one she'll wear and I asked people not to judge because in the grand scheme of things it doesn't matter does it.. 1/5 https://t.co/k5G9uPMZ3X

— Deborah Price (@deborahprice1) July 29, 2019
and you'll remember how kind everyone was helping us to find it too. People sent our Twitter plea all over the world and the press wrote about it and eventually other daughters told their mums and dads that they'd like to give their dresses to help Kate's daughter.. 2/5 pic.twitter.com/jNwABmCSoy

— Deborah Price (@deborahprice1) July 29, 2019
Well there was someone else who did something lovely too! @nextofficial (it was a dress from their collection 3 years ago) spoke to their supplier who had a tiny roll of cloth left and they made us some new dresses. 3/5 pic.twitter.com/GjZP27jXg9

— Deborah Price (@deborahprice1) July 29, 2019
Not only that but they ran them up in 3 sizes so that if Elsie continues to love this dress as she grows then she can be happy in her dress & not worry about her dress & therefore the obsession with it may fade away. It doesn't matter though does it because it's just a dress. 4/5

— Deborah Price (@deborahprice1) July 29, 2019
Well, the loveliest thing has happened. The dresses from Next arrived this morning and not only that, they've done something really special – they've printed her name onto all the dresses too and it's absolutely wonderful. 5/5 pic.twitter.com/mnDlj6gGED

— Deborah Price (@deborahprice1) July 29, 2019
Massive thanks to all the people who helped on Twitter and in the press, all the people who gave their dresses and to the "Older Girls Jersey Team" at Next too! It's been a lovely conclusion to a story about the kindness of strangers and a little girl in her favourite dress. pic.twitter.com/3GOXoHDli4

— Deborah Price (@deborahprice1) July 29, 2019
We are so happy that Elsie will continue to rock her beloved dress well into the future if she chooses to. What a wonderful ending to such a lovely story of the kindness of strangers!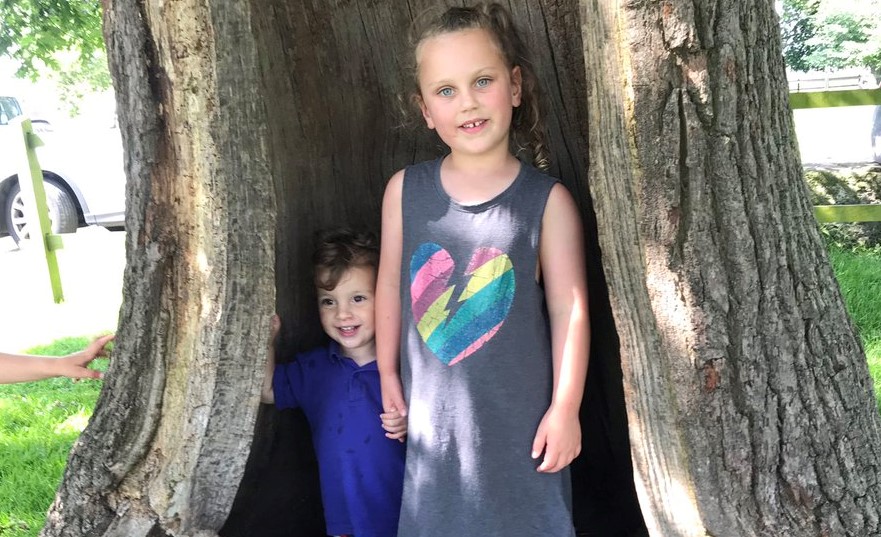 Source: Twitter/Deborah Price