WATCH: Fifty Shades of Bricks – Lego Parody of Fifty Shades of Grey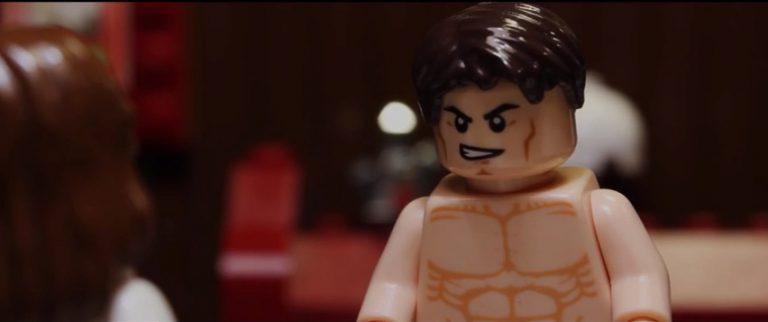 Controversial movie Fifty Shades of Grey will be released across Australian cinema's this Friday – just in time for Valentine's Day.
Whether you loved or loathed the books, it's hard to avoid the hype surrounding the much anticipated movie starring Jamie Dornan as millionaire Christian Grey, and Dakota Johnson as Anastasia Steele.
But one movie trailer that is worth watching is the Fifty Shades of Bricks' a clever parody by Lego enthusiast Antonia Toscano – made entirely of Lego bricks.  Toscano's attention to detail makes for comical and awkward viewing – as Christian Grey's sexy six pack, and chiselled features get the Lego treatment.  We even catch a glimpse of his so called 'sexy face' – twice!
Filmaker Toscano is quick to point out on his Youtube channel (which by the way is well worth checking out!) that the
Lego Group is not even remotely involved in this video, except for the fact that I have bought a lot of their products during my life. Universal Picture is not involved in this, this video is not at all part of a promotional campaign for the movie, I am not getting any money for it and I don't care at all for this movie to be an audience success or not. This video and all the others on this channel are just made for fun in our free time, whether they involve Tony Stark or Christian Grey. If you come here looking for fun, maybe you can find some. 
You can watch the Fifty Shades of Bricks below.