Spice up Your Sex Life: 5 Reasons Why You Should Keep Coconut Oil in the Bedroom and Not the Pantry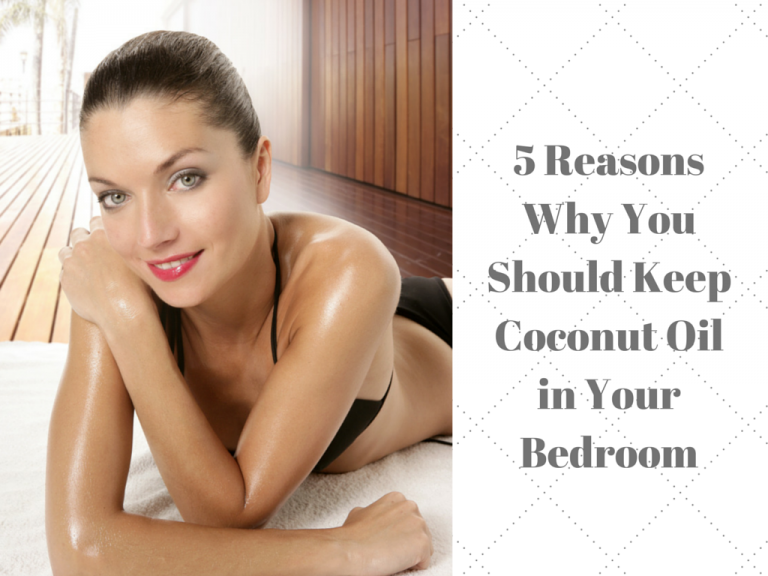 You've no doubt heard about the amazing health benefits of using and consuming Coconut oil, including everything from aiding weight loss, and lowering cholesterol levels, to skin and hair care.
But have you ever thought of taking that jar of wonder oil out of your kitchen pantry and taking it into the bedroom?
Aussie model Miranda Kerr when asked about her obsession with coconut oil in an interview for Elle responded, "I think everyone should have coconut oil for more reasons than one. You can use it in your hair, you can use it as a make up remover, you can cook with it, you can use it in the bedroom.'
Mind-boggled?
Here are 5 ways you can use coconut oil in the bedroom
Increase Your Libido
Experts suggest adding 3 tablespoons of coconut oil into your diet each day to increase your sex drive. This theory has been given weight after a research team at the University of Santo Tomas who were studying the effect of coconut oil on lowering cholesterol also noted an increase in libido in their test subjects.
Trying to swallow 3 tablespoons of coconut oil on it's own may not be the most palatable way to get it into your diet though. Instead try cooking with it in the place of your normal cooking oil, or add it to smoothies, soups, or tea.
Massage Oil
There is nothing quite like a sensual massage to help you unwind at the end of the day, relieve stress, and set the mood for intimacy. Use coconut oil as a substitute for your usual massage oil – not only does it smell divine, it'll leave your partners skin feeling soft and supple – and a major bonus – won't stain the bed sheets!
Personal Lubricant
Free from harmful chemicals and synthetic preservatives, coconut oil makes a safe and inexpensive lubricant.
However it is important to note that some oil based lubricants can break down the latex in condoms – so opt for polyurethane condoms when using coconut oil as a personal lubricant.
Body Paint
Want to spice things up in the boudoir? Try this super easy edible chocolate body paint recipe.
Yeast Infections
Okay – so maybe not quite as sexy as the other 4 suggestions, but a useful tip nevertheless. Coconut has powerful antiviral, antifungal and antimicrobial properties making it a great natural remedy to help ward off an embarrassing and uncomfortable bout of thrush. It can be used topically (similar to the massage oil/personal lubricant), or internally, by ingesting a few tablespoons a day (as with the libido booster).
If symptoms do not improve within a week, it is recommended that you seek medical advice from your GP or local chemist – as over the counter medicine may be needed in combination with the coconut oil to fight the infection more effectively.
Although allergy to coconut is rare – we advise that you take care to ensure that you do not have an allergy before proceeding with any of the ideas above.