Wife Wants To Treat Husband's Sunburn With Her Breastmilk And He Thinks It's Weird!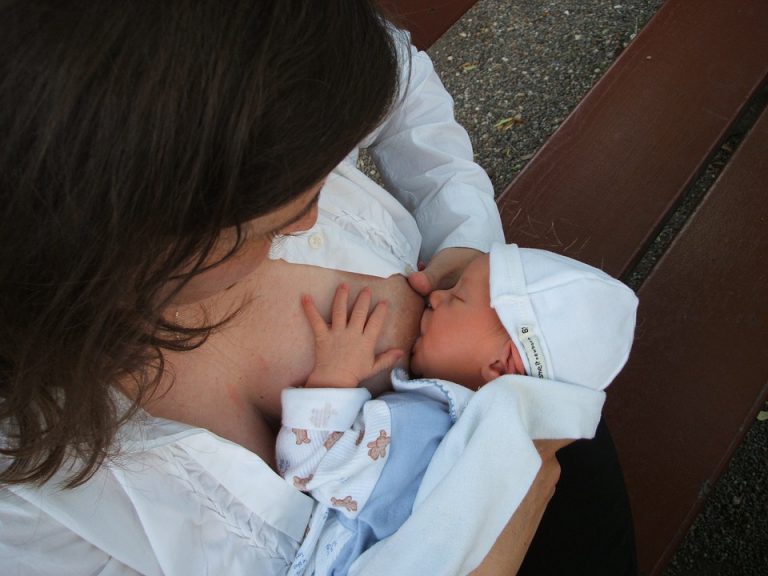 Wife Wants To Treat Husband's Sunburn With Her Breastmilk And He Thinks It's Weird!
If you believe everything you read, then breastmilk is a miracle liquid guaranteed to cure any ailment! From cracked lips to dry skin to dandruff, some people believe it's good for all sorts of conditions. Jump on any parenting forum and there you'll find all sorts of recommendations on what you can use breast milk for…other than the obvious!
One man found himself in a spot of bother recently when he came back from a day in the sun burnt to a crisp. Faced with the prospect of peeling and blistering skin he turned to his wife to ask for some relief. The wife was about to reach for the aloe vera like the husband requested but then remembered something even better….breast milk!
Yes, she had read recently that breast milk was great for treating sunburn and was keen to try it out on her husband. Except he wasn't keen at all. In fact, he thought it was totally weird and requested the aloe vera once again.
That's when the wife took it personally and accused him of being 'anti breast milk.' Which to be honest I didn't even know was a thing until now. The poor husband seemed confused by this reaction and is now wondering whether he was too harsh on his wife and her breast milk. Writing into REDDIT he asked for advice from fellow commenters on how he should approach the situation.
He says although he loves his wife and is super proud of her breast feeding their 8-week old daughter, he would prefer a more tried and tested method for treating sunburn.
"In one of the forums she was told breast milk will heal my sunburn so she said she wanted to put it on my burn instead of aloe," he wrote. "I refused and asked that she just put the aloe on."
That's when his wife got angry. "She started getting mad and insistent and when I still refused she then accused me of being against breast milk," he continued. But that wasn't the issue. "I just do not want her putting the milk on me. I am not comfortable with it because I want a scientifically backed remedy not something a lot of mums believe in," he added.
Now he's left wondering if he was too harsh on his wife and whether he should've just put the damn milk on in the first place. Some people online didn't blame the dad for being weirded out.
"Wife and I joked about breast milk a lot, but it does fix a myriad of issues," one said. "Even our old-school doctor told us things it works on. Wildly enough it does work on some. BUT I would not want the smell of milk that's gone bad being all over my back and chest. That coating on you will soon within hours smell like a dumpster."
"Just put the aloe on yourself and explain it with her when you've both calmed down I think," another commenter added. "It's not a huge issue."
"You choose what goes on your body," a third said. "It's REALLY weird the wife got so defensive about this. Def not worth a fight."
While others thought he should give the liquid gold a try. "I don't think YTA however it is true that breast milk will heal a sunburn," one commenter wrote. "You can use it for SO many different things such as acne, pink eye, stys, ear infections and various skin irritations. There have even been studies done to show breast milk being used to treat colon cancer patients. I breastfed three babies and always gave away a few ounces of breast milk to family members to use on themselves and their dogs too!"
"It works. It's fun. You're the one being a baby about a self inflicted wound," another commenter wrote.
While the funniest comment goes to this person who stated the facts in black and white. "You two have swapped spit, gotten genital juice all over each other who knows how many times. Breast milk has to be cleaner than all that."
Hahaha! So true! In the end, the dad later wrote that he ended up going to the hospital and getting burn cream for his sunburn.
"My wife isn't upset at me anymore for not using [breast milk] but she is still claiming it would have worked if I would have been open minded enough to try it," he wrote. "I think a big problem was not just her mommy group but the absurd number of major new publications who have put out stories about this saying it works. The doctors we spoke to about my burn definitely said aloe was the better choice lol."
Images: Reddit and Pixabay