Worried Mum Makes Hilarious List of Rules for 18-Year-Old Son's Schoolies Holiday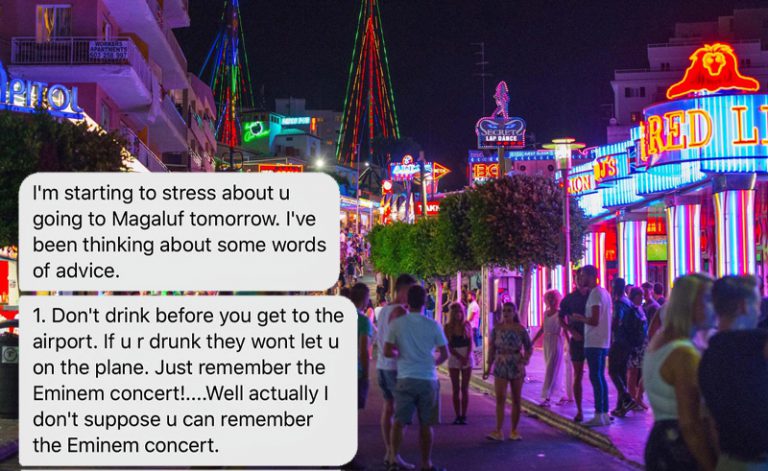 Worried Mum Makes Hilarious List of Rules for 18-Year-Old Son's Schoolies Holiday
A worried mum from Scotland has issued her 18-year-old son a hilarious list of schoolies rules for his upcoming lad's holiday to Magaluf, the infamous party resort on the Spanish island of Majorca.
Concerned that her son Finlay would be too drunk to board his flight, lose his passport, contract gonorrhea, drown in a pool and get a regrettable tattoo, Lisa Brockie sent several text messages to her boy chocked full of mum advice.
Sharing her texts with all of Twitter proved to be a great move as they are pure gold, and we're sure you'll agree:
It sounds like these two have a fantastic relationship!
Fans of Lisa's rules responded to the string of messages saying: "This is the best thing I've ever seen, Lisa is one of a kind."
Another said: "I live for these tweets", while someone else branded Lisa the "best mum ever".
We hope Finlay has a blast in Magaluf, and that he manages to remember his wise mother's words.
Ma maws rules fir maga👍🏻👍🏻👍🏻 pic.twitter.com/ZcLJTP9uHp

— Finlay Brockie (@FinlayBrockie1) July 2, 2019
Source: Twitter/Finlay Brockie