We Will Remember Them – Until The Money To Maintain The Digger's Grave Runs Out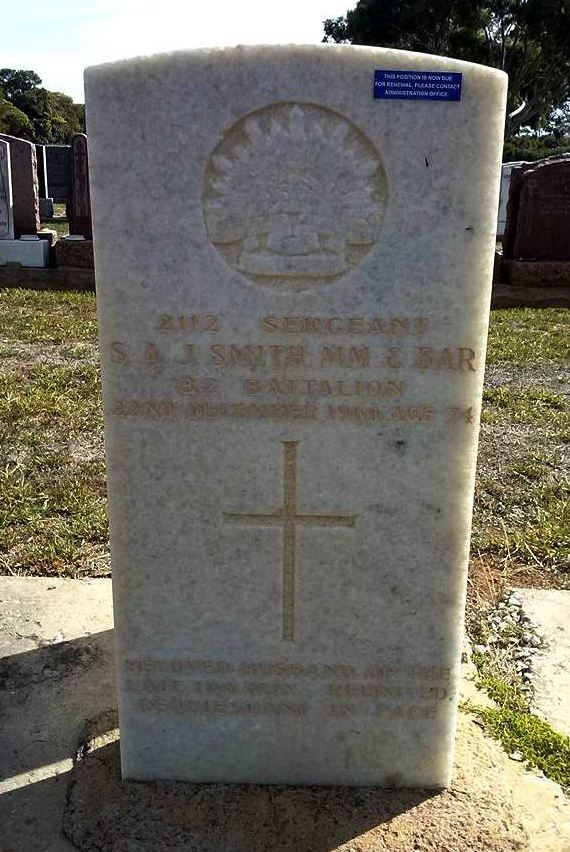 With Anzac Day celebrations being organized in anticipation for this year's commemorations, a Facebook post has been shared over 3700 times sharing the sad predicament of a World War I digger's grave that has been put up for sale.
The post written by Linda Gay Emerson asked friends and family to share the fate of this digger's resting place.
The headstone is situated in Centennial Park Cemetery in Adelaide. It belongs to Sgt Sydney Alexander James Smith from Minyip Victoria with the rank 32Bn 1st AIF.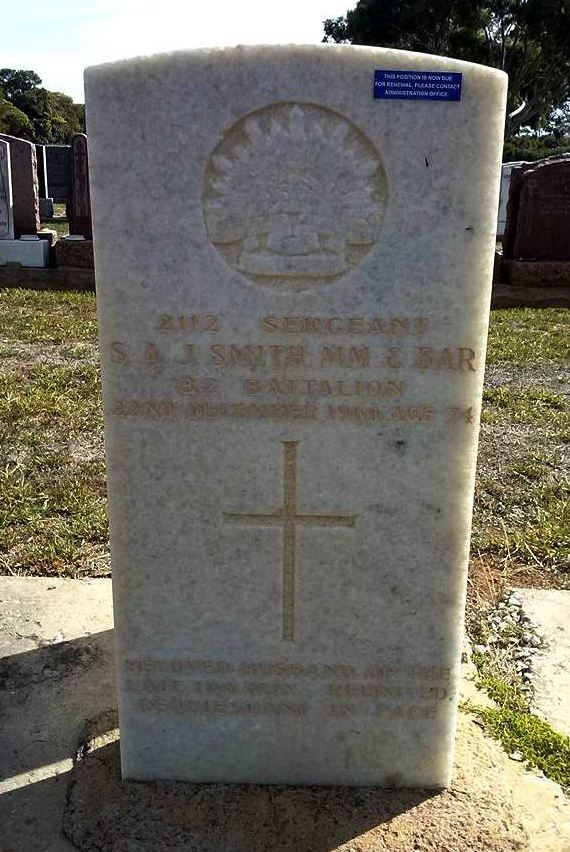 The Sgt was awarded the Military Medal twice on 13th March 1919 and 18th May 1919.
Sgt Smith died on 22 November 1960 age 74.
His final resting place will be put up for sale unless someone comes forward to extend the tenure of his grave. The blue sticker on the headstone reads "This position is now due for renewal. Please contact administration office."
If no one hands over money to extend his grave, Sgt Smith's headstone will be removed, his remains will be exhumed and buried deeper on the plot which will allow for the sale of a new burial. Sgt Smith's headstone won't be re-installed and his memory will be wiped from existence.
The question has been raised on how this can be allowed as it makes a mockery of Anzac Day commemorations and the sacrifices made by those that fought in the world wars.
We stop in silence and reflection on Anzac Day to remember the sacrifices by those who went to war. Surely their graves should be left as a way to honor the sacrifice they made all those years ago?
It also begs the question of how many other diggers have had their graves exhumed and put up for sale?
In further comment on the viral post, Linda explained Sgt Smith is buried in a recognized war cemetery but because he died after the war and not of war wounds the Commonwealth War Graves Commission (CWGC) only offer the upkeep and maintenance of the grave for 25 years. After this all responsibility is passed to the local cemetery trust who can decide on what they do with the grave site.
We want to know what you think? Should all diggers – no matter how they died – have their graves left alone or should cemeteries have the power to do what they like with the plot if no one comes forward to pay for the grave's tenure?
The full Facebook Post can be read here.