Woman Angers Relatives By Requesting They Get Flu Vaccine Before Visiting Newborn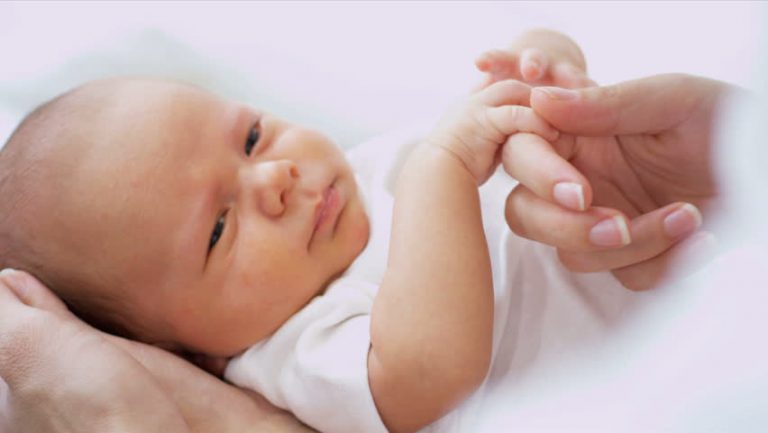 Woman Angers Relatives By Requesting They Get Flu Vaccine Before Visiting Newborn
A woman caused quite a stir on Facebook recently after saying she refuses to get herself and her family vaccinated against the flu before visiting her brother's new baby.
The Sydney woman says she's gutted that she can't meet her baby niece as her sister in law demanded everyone get the jab before meeting the bub.
The dilemma the woman faced was shared on a Sydney mother's Facebook this week, asking the members if she was being selfish by not vaccinating her family against the flu before meeting her brother's new baby.
She says her sister in law shared the announcement to friends and family reminding them to get vaccinated before coming to meet her little one. It stated that any friends and family wishing to visit the new family to "see your doctor for info about receiving the whooping cough and flu vaccines".
"If you can't or choose not to, that's cool!" the note read."Little Miss will be waiting to meet you after her immunisations. Please don't visit if you are sick," it added.
The aunty-to-be made sure to mention that all her family was up to date with their immunisations except for the flu vaccination which they've decided not to get this season. She said she was devastated that she wouldn't be able to meet her brother's child for almost two months.
"I am becoming an aunt for the first time and my son is so eager to meet his new baby cousin," she wrote. "Now we're being told we can't meet (her) until the six week mark."
Describing her disappointment, the woman also mentioned that the relationship between herself and her brother is quite good whereas her sister in law tends to be "quite controlling over the decisions they make about the baby".
"I was thinking of texting my brother to say: 'We have chosen not to get the flu vaccines and that's our choice but have had all the others. If you still don't feel comfortable with us being around then we respect that'," she wrote.
According to the anonymous woman she says that while she respects her brother's decision, she can't understand why they are being so strict about a simple flu vaccination.
"My brother was welcome at the hospital when I had my son and held him and bonded with him," she said. "I feel like I should have the same experience. I'm absolutely gutted."
In all honesty, the sister in law and brother have every right to restrict who visits their newborn baby. Especially before she's had any of her vaccinations making her susceptible to all sorts of diseases and ailments. Plus, if the aunty really wants to meet her niece but doesn't want to get the flu vaccination then why cant she just wait six weeks and then go visit?
The woman's post asked the question of whether or not she was overreacting or being selfish. This of course prompted hundreds of responses, with the vast majority siding with the SIL.
"I completely support your sister-in-law and I think you need to be more understanding that she wants to protect her newborn, and more importantly: keep them alive," one wrote.
"If you really want to meet your niece as soon as they're born, then get the flu shot," another woman wrote.
"Their baby and their choice, just as it's your choice not to get the flu vax," another said.
"You need to respect their wishes. Just because you weren't worried about the flu vax and didn't enforce it for your bub, doesn't mean they have to do the same."
What would you do in a situation like this? Would you respect your sister-in-law's request and get the vaccine or would you just wait the six weeks before visiting their baby?
Images: Pixabay