Woman Discovers Plant She's Been Watering For Two Years Is Actually Plastic!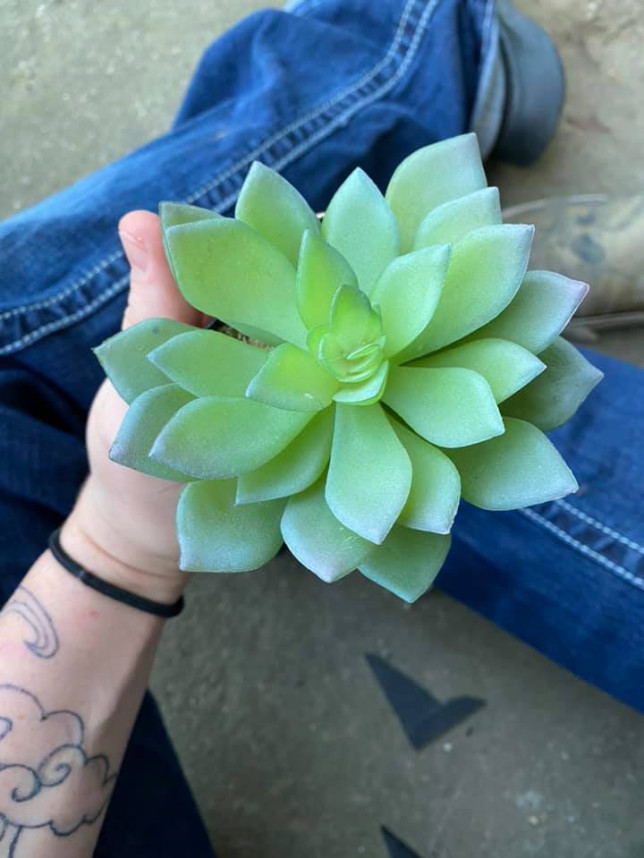 Woman Discovers Plant She's Been Watering For Two Years Is Actually Plastic!
If you're a plant lover, then you'll know the satisfaction that comes with not killing them. Especially when you spend so much time nurturing those little suckers and making sure they stay healthy. But what happens when you discover you've been watering a plastic plant instead of a real one for two years?
This is exactly what happened to Caelie Wilkes who had been diligently watering her plastic plant for years. In fact she only realised it wasn't real when she went to repot it. In a hilarious Facebook post about the mixup, Caelie said: 'I've had this beautiful succulent for about 2 years now. I was so proud of this plant. It was full, beautiful coloring, just an overall perfect plant… 'I had a watering plan for it, [and] if someone else tried to water my succulent I would get so defensive because I just wanted to keep good care of it.'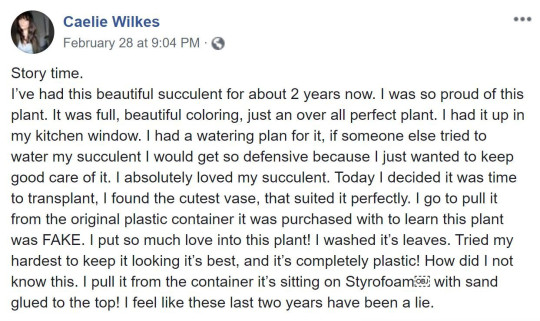 She then goes on to say she'd found the perfect new vase for her plant but upon taking the original pot away from the 'soil', she realised it had actually been sitting in Styrofoam and sand the whole time. 'I put so much love into this plant! I washed its leaves,' said Caelie.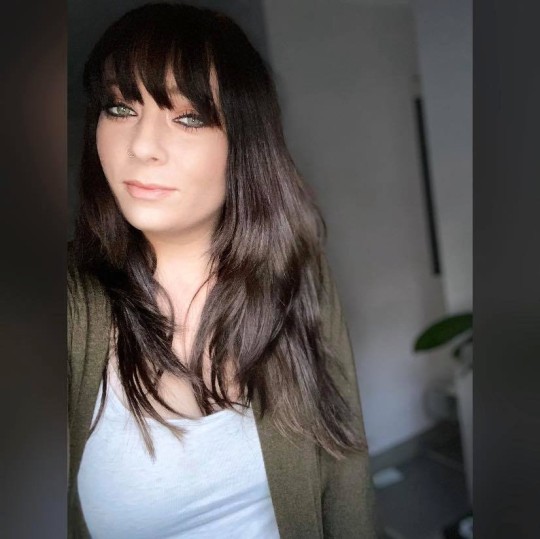 "Tried my hardest to keep it looking it's best, and it's completely plastic! How did I not know this? 'I pull it from the container it's sitting on Styrofoam with sand glued on top. I feel like these last two years have been a lie," she said.
Upon hearing of the story, Home Depot took the opportunity to send Caelie some (real) plants that she could try to keep alive. No word yet on how they're going!
Images: Caelie Wilkes