Woman Says Only Guests Who Bring A Gift To Her Baby Shower Can Eat!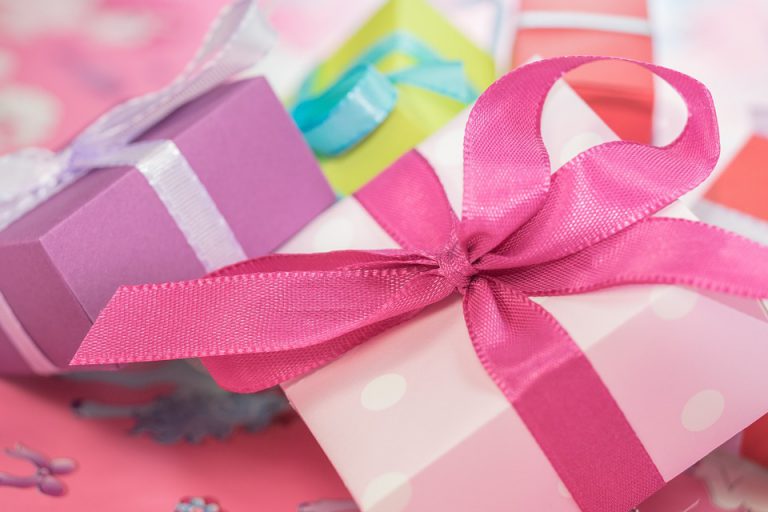 Woman Says Only Guests Who Bring A Gift To Her Baby Shower Can Eat!
Planning a party can be quite stressful and overwhelming for some people so it's no surprise that they can bring out the worst in some of us.
I mean think about it? You need to choose a venue, organise food for everyone, drinks, sweets, plan activities, the music… the list goes on and on! Baby showers in my opinion are probably the second most difficult party to plan as you're dealing with a very hormonal woman who just wants that baby out so she can knock back some cocktails herself! (The first is of course a hen's night because bridezillas!)
One pregnant mum-to-be decided to enforce a rather unusual rule for her upcoming baby shower. She sent out a tweet saying she's only letting guests in if they have a wristband and there's only one way to get a band. BRING A GIFT!
In a tweet republished on The Shade Room on Instagram, the mum went on to say that if guests came with no gift then there would be no wristband issued to them.
"Whoever has a wristband on gets a plate; no wristband, no food," she wrote. "Cause wtf you coming to a baby shower for with no gift? To see me open everyone else gift and eat!" she joked. The point of it is to shower my baby with gift not freeload," she continued. "My mama said I'm petty."
Hahahaha! OMG this is gold! Surely we don't need to spell out to people that they need to bring a gift to a baby shower do we? I mean seriously, isn't that just etiquette? Even if you don't have a lot of money buy some nappies for God's sake and stick them in a gift bag.
Commenters were quick to stand up for the pregnant woman saying she had every right to expect a gift for her unborn baby.
"I think it's smart. Ppl can still come by if they want to show love n congratulate, but they ain't gonna eat / drink for free with no gift," one person wrote . "These kind of parties are an investment, the end goal is to profit n be set with everything they might need. So this system is genius."
Another said, "You shouldn't want to come to a baby shower empty handed any ways .. if I'm broke I'm not coming period."
"You hate to see it 😂😂😂 but na this facts, everybody who saying this wrong are the same ones who attending the baby showers or kids party with NO gift in hand," a third person commented.
While others questioned what the point of a baby shower is. Is it to receive gifts or is it to 'support' the mum-to-be by just turning up for the free food and booze?
"It's petty but I see her point," one woman wrote. "But she's worried about gifts instead of ppl coming to just support her. People have bills and lives first so sometimes that week they don't have it and they still wanna show love."
"Well a baby shower is to CELEBRATE the new life coming NOT to receive gifts….seems like you aren't ready for the baby yourself…." said another.
While one person noted that you shouldn't really depend on baby showers to get gifts for your baby. "If you depending on the baby shower to have things for your baby then you don't need to be having a baby. HONESTLY," she wrote.
Okay Sharon, well if we're not depending on gifts for a baby shower then you shouldn't be depending of a full spread of food and drinks when you get there!
Do you agree?
Images: Pixabay