Woman Transforms Her "Boring Beige Home" Into a Rainbow House That Is Sure to Give the Neighbours a Migraine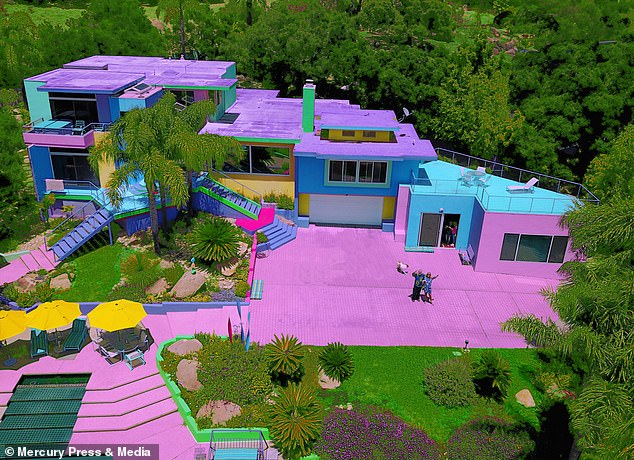 Woman Transforms Her "Boring Beige Home" Into a Rainbow House That Is Sure to Give the Neighbours a Migraine
They say that beauty is in the eye of the beholder, and that certainly rings true in the case of this artist who transformed her "boring beige home" into a colourful rainbow house with a stunning colour scheme that is turning heads everywhere.
While most of her neighbours enjoyed their neutral-toned Mediterranean-styled houses, renowned artist Jane Gottlieb spent two months transforming her sea-view home in Santa Barbara, California.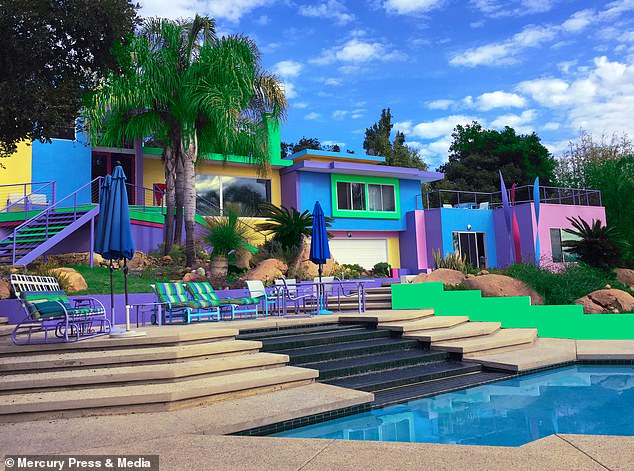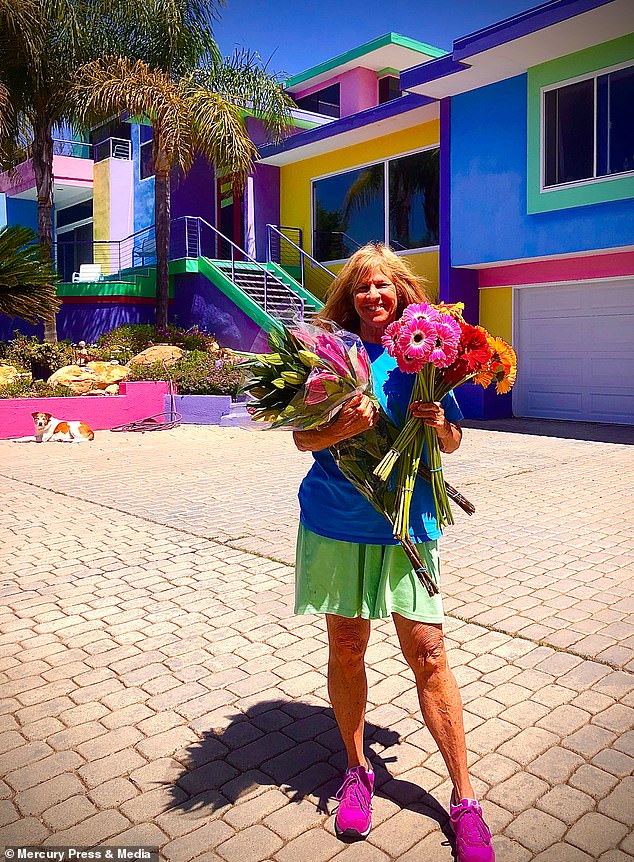 Opting for the vibrant colour scheme of blue, green, purple, yellow and pink, the 70-year-old artist spent approximately $5,000 USD ($7,500 AUD) on the paint job. She explained that the paint needs to be redone each year in order to prevent the vivid colours from fading in the bright sun.
Jane's biggest work of art features nine different shades on it's exterior alone, and dozens more inside.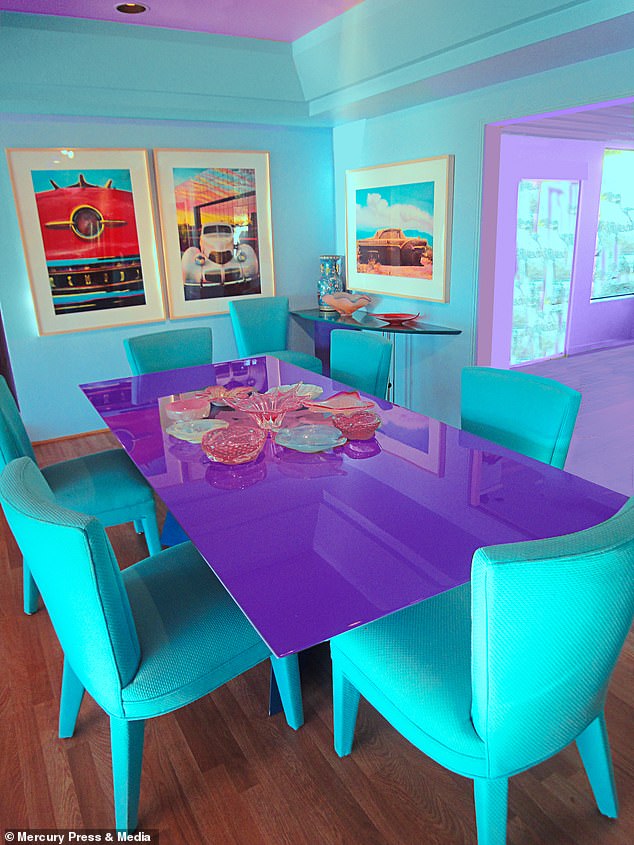 While I admire her use of colour and how she has personalised her home to suit her unique tastes, this is not something I would choose for myself.
I can honestly say that I feel a headache coming on.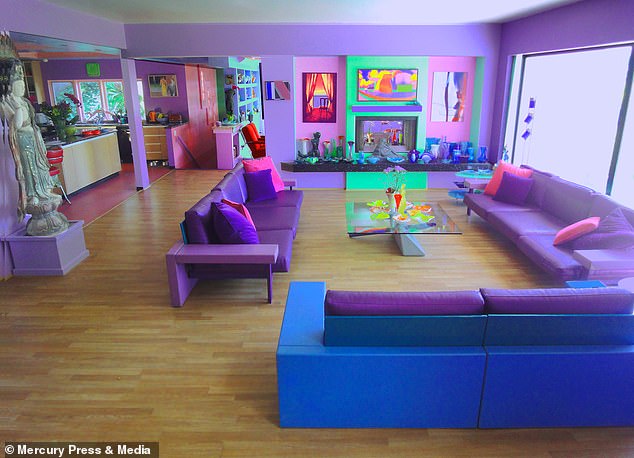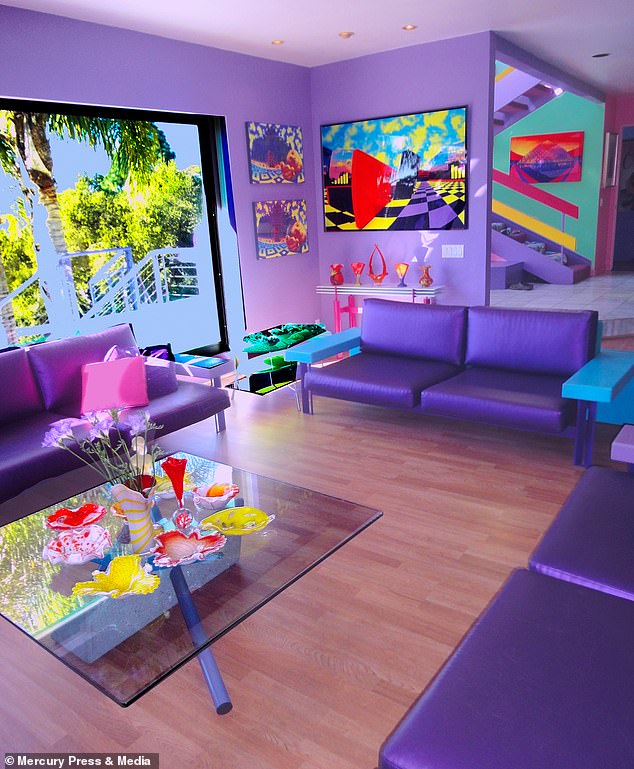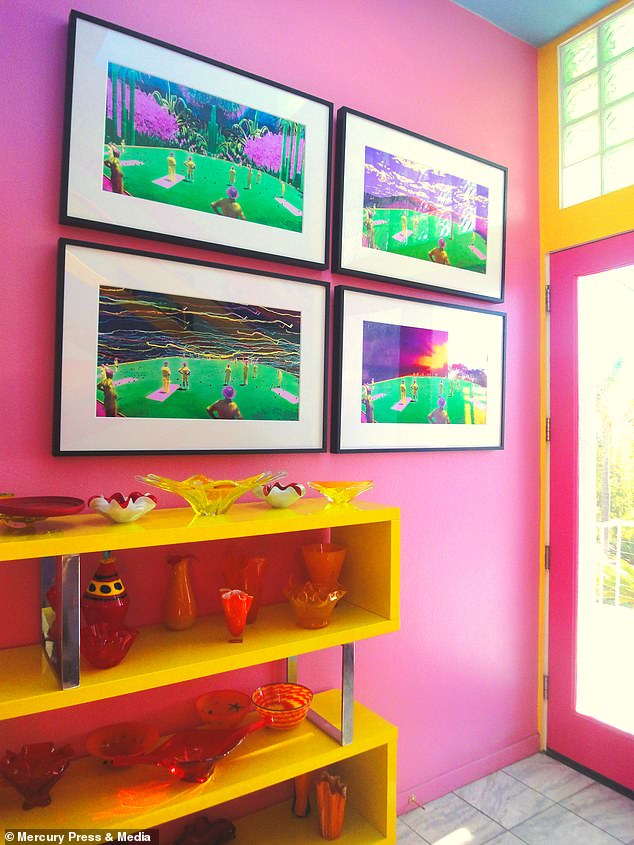 Her art is truly stunning though, and her use of colour is amazing. Seriously, props to Jane for her incredible collection of simply gorgeous things.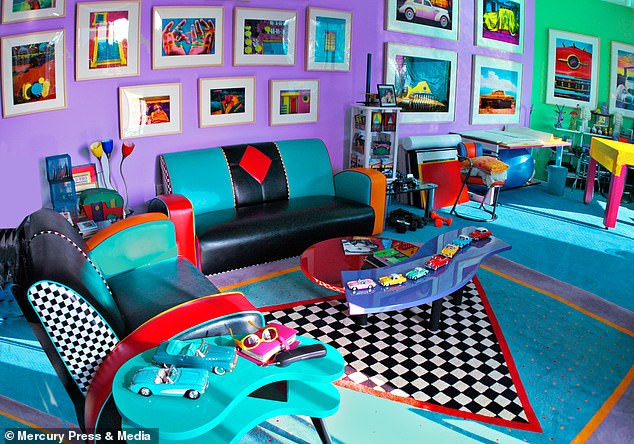 She said: "When we first moved in it was beige and brown with the beige carpet and all these truly awful and ugly built-in parts. There isn't any room that has the original colours that they were when we got here.
"It was originally built in 1977 and it was a very modern and unusual house for Santa Barbara because they are usually Mediterranean houses around here."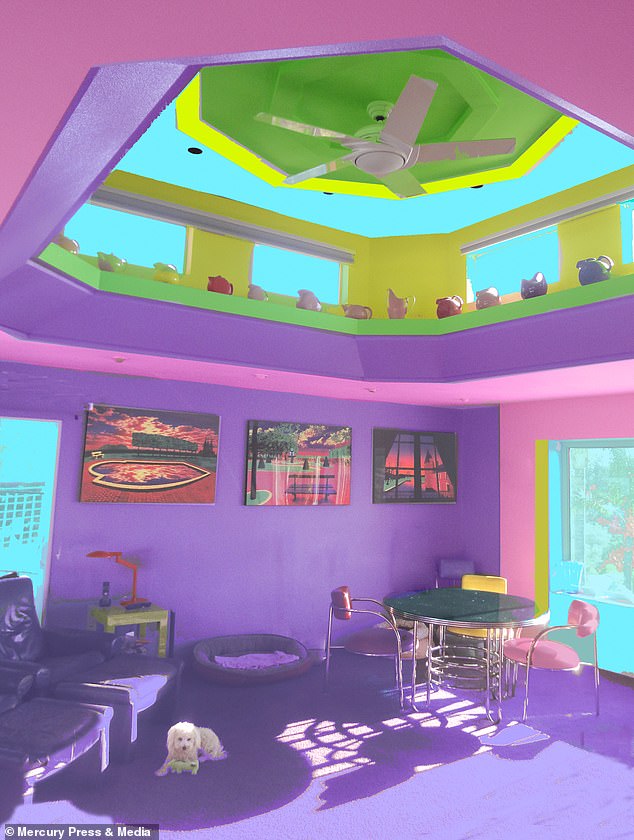 Jane said: "When people come that have never visited before they just instantly smile, they are instantly happy because they've never seen anything like it.
"They say 'oh my God, this is amazing'.
"I hear the same thing all the time – 'you can't be unhappy in this house'.
"I don't understand this obsession with beige and brown, I just don't know why that is such a popular colour combination for the world.
"I'm attracted to colour, when I see anything that is bright or colourful I want it."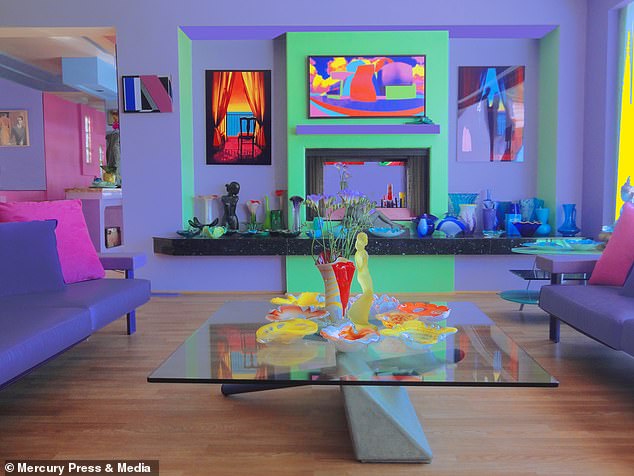 "Nobody in the neighbourhood really likes it because they all have these beige Mediterranean houses and I have this bright fanciful art piece," said Jane.
"Some people call it the colour house, the rainbow house or the Easter house and when I tell people where I live so many people have already seen it."
To be fair, it's not like they could easily miss it.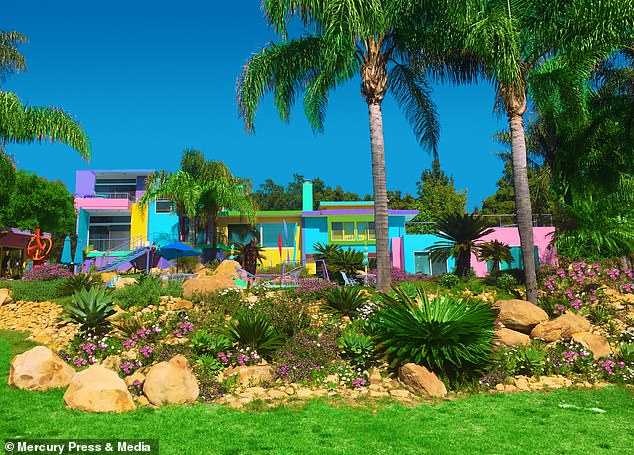 Is it just me, or does her home look like something from The Simpsons?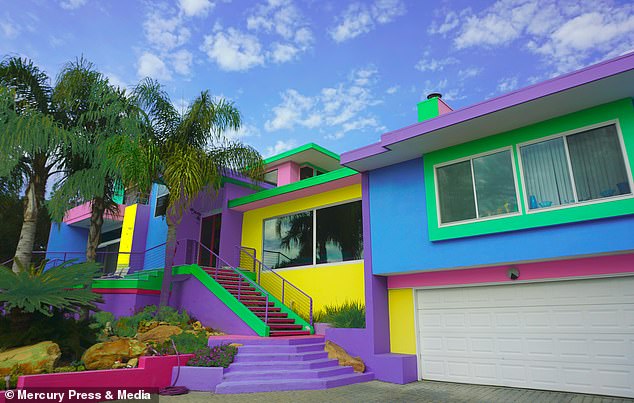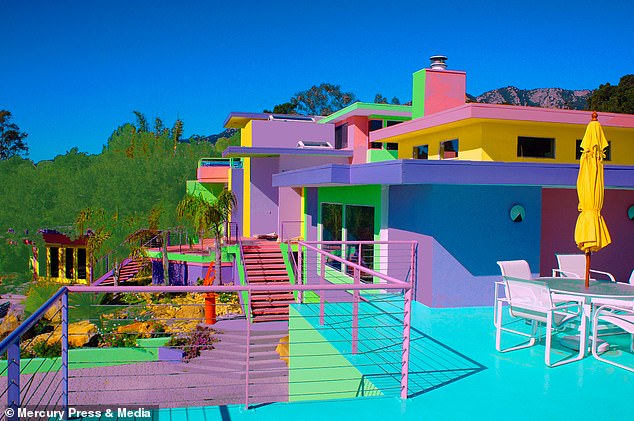 She said: "Purple and blue are the dominant colours but outside alone there are three pinks, two purples, one blue, one yellow and two lime greens.
"Inside my favourite room has got to be either my studio or my purple living room because it looks out onto the pool and the ocean.
"We've decorated it with colourful Italian furniture and my artwork.
"I don't even know how many colours there must be on the inside.
"It's my 3-D art piece filled with my art and I'm really proud of it, I love living here, it's a great place."
And honestly? That's all that really matters.
Source: Mercury Press & Media