Male Worker Slams Bosses After Being Told to Take off His Make-Up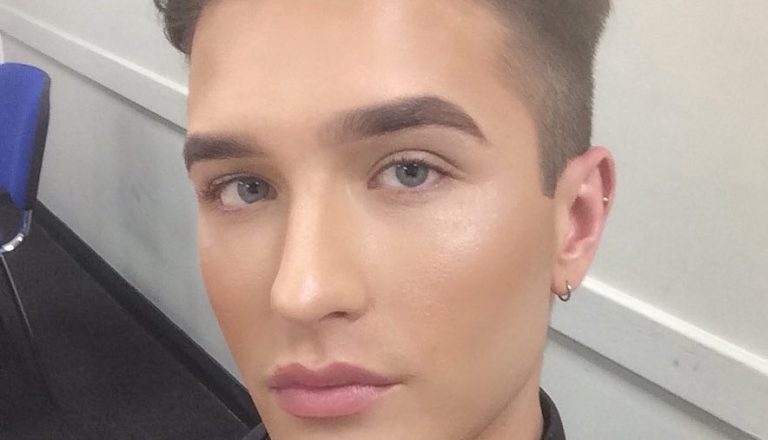 Male Worker Slams Bosses After Being Told to Take off His Make-Up
A male retail worker in the UK has slammed his employers after he was reprimanded for wearing make-up at work.
Scott Laplanche says he has turned up to work 'as his fabulous self' since starting his job at the electronics store over eight months ago.
But the 20-year-old claims he was left feeling discriminated against after he was suddenly asked by his new managers to take off his make-up at work.
Scott argued it was a sign of double standards from his bosses in a furious Facebook post, pointing out that his female colleagues were able to come to work as 'their fabulous selves' – and wearing as much make-up as they like.
He does make a point. A very very beautiful point.
"Earlier on in the week I came to work as my fabulous self and was told to take off my makeup," Scott writes on his social media posts that are gaining a lot of attention.
"I was quite shocked… After I refused, I'm getting told to tone it down? Excuse me? Tone it down? You can't tone down a masterpiece."
"I might understand if my hair was dyed bright red (oh which some of my colleagues have) I might understand if I had bright blue eye liner on (oh which some of my colleagues do) I might understand if I came to work with bright green lipstick on (I'd be worried if any of my colleagues did)
"But guess what, this is 2017, a time of year where we celebrate Pride throughout summer and I look hella hot so deal with it! It's wrong to blatantly discriminate for whatever reason that may be."
Personally, I think he looks STUNNING. He is clearly looking after himself and has a great deal of pride in his appearance. If it is okay for his female colleagues to wear makeup, why can't Scott?
We make a big deal (and rightly so) for female gender equality in the workplace, and this shouldn't be a one-way street.
Sure, his look isn't for everyone, but it is for him. Let him be.
As long as his look is in line with the dress standards set for all employees, then there should not be a problem with a male employee wearing make up if he wants to.
Damn, Scott! You are one gorgeous human being with insanely awesome makeup skills. Keep being your fabulous self!
Source: Facebook/Scott Ayton-Laplanche and Instagram/Scott Laplanche