Worrying Statistics Rank Australian Students As the Worst Behaved Among Developed Countries!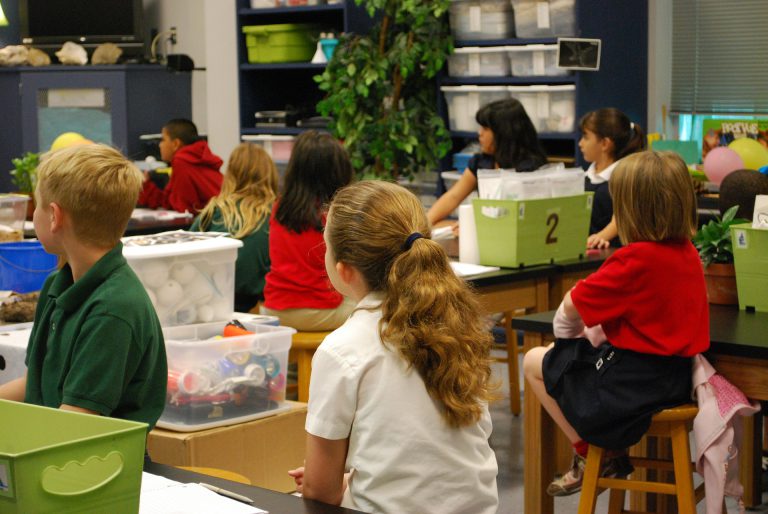 Worrying Statistics Rank Australian Students As the Worst Behaved Among Developed Countries!
Australian students are falling behind in discipline and maths according to two reports published today.
The reports examine in greater detail the factors behind Australia's disappointing performance in the Program for International Student Assessment (PISA) which tested 15-year-olds in maths, science and reading in 2015, and the Trends in International Mathematics and Sciences Study. TIMSS looked at the skills of Year 4 and 8 students in 2015 in maths and science.
The results indicate some teachers are failing to update their own knowledge of maths and science which is directly impacting their students.
Australia is also ranked amongst the highest in terms of worst behaved students. Education Minister Simon Birmingham has called for a "zero tolerance approach to bad behaviour'' and said improvements were needed to improve our reputation and return Australia to the top of the international rankings, Labor's deputy leader, Tanya Plibersek, said "disadvantage is the biggest thing holding Australian schoolkids back''.
If we examine the the table below, we see Australia continues to sit below the OECD (Organisation for Economic Cooperation and Development) average for classroom discipline.
Senator Birmingham said that spending more money on education doesn't necessarily equal a better learning environment.
"This research demonstrates that more money spent within a school doesn't automatically buy you better discipline, engagement or ambition,'' he said. "Ill discipline or a bad attitude doesn't only hurt the outcomes of the student who brings such an approach to school but can infect entire classrooms of students.''
The report revealed roughly one-third of the students in affluent schools, and about half of those in disadvantaged schools reported that in most or every class there was noise and disorder, students didn't listen to what the teacher said, and students found it difficult to learn.
Birmingham said the OECD had highlighted that for the majority of countries there was essentially no relationship between spending per student and PISA outcomes, and what mattered was the allocation of resources as well as the differences in education policies, cultural norms and professional practices.
While the government says it's focused on improving discipline in our schools we are left to wonder why this has even happened in the first place?
Finland has the lowest number of undisciplined children and their education system has long been regarded as one of the best in the world. In fact their schools are rated amongst the top of all developed countries. But why?
I believe certain aspects of their educational practices are very forward thinking. Children receive no formal academic training until they are seven. Before that they are just encouraged to play. Once they are in school, hours are short and homework is light. Kids have a lot of free time to play outside and are encouraged to question and explore.
Finland doesn't waste time with standardised testing. Instead students are assessed every day through direct observation and informal quizzes. The classroom atmosphere is warm and encouraging. There is a motto that says "Let children be children. The work of a child is to play."
But perhaps the most important piece to this puzzle is the fact teachers in Finland are the most trusted and admired professionals next to doctors. To be a teacher in Finland is something to aspire to. It takes a master's degree in education with specialisation in search and classroom practice. Getting into university to study teaching requires one of the highest scores- unlike in Australia where it is seen as one of the 'easy courses' to get into.
Educators in Finland are the ultimate experts and authorities on education, not the politicians who sit in parliament all day and have never set foot inside a classroom.
Parents respect their child's teacher and in turn the child has respect for them also. They are revered and admired for the crucial role they play in educating future generations. Australia may have a problem with discipline at schools but I question whether the issue has anything to do with the classroom at all.
Perhaps the the reason students feel it's okay to talk back and disrespect their educators is because they do not value their profession as they should. Unfortunately we live in a society where we worship football players and pay them an obscene amount of money while we don't consider teachers to be worthy of the same accolades.
Until we start treating our teachers with respect and pay them the monetary value they deserve we're not going to attract the right quality of educators. Teaching, just like in Finland, needs to be treated as one of the top professions in the country. A vocation our children should aspire to and respect. Not a course a student does just because they weren't able to get into their first preference. Until then, nothing will change.