Let the CarryMaster Take the Strain Out of Your Shopping Experience (PLUS DISCOUNT)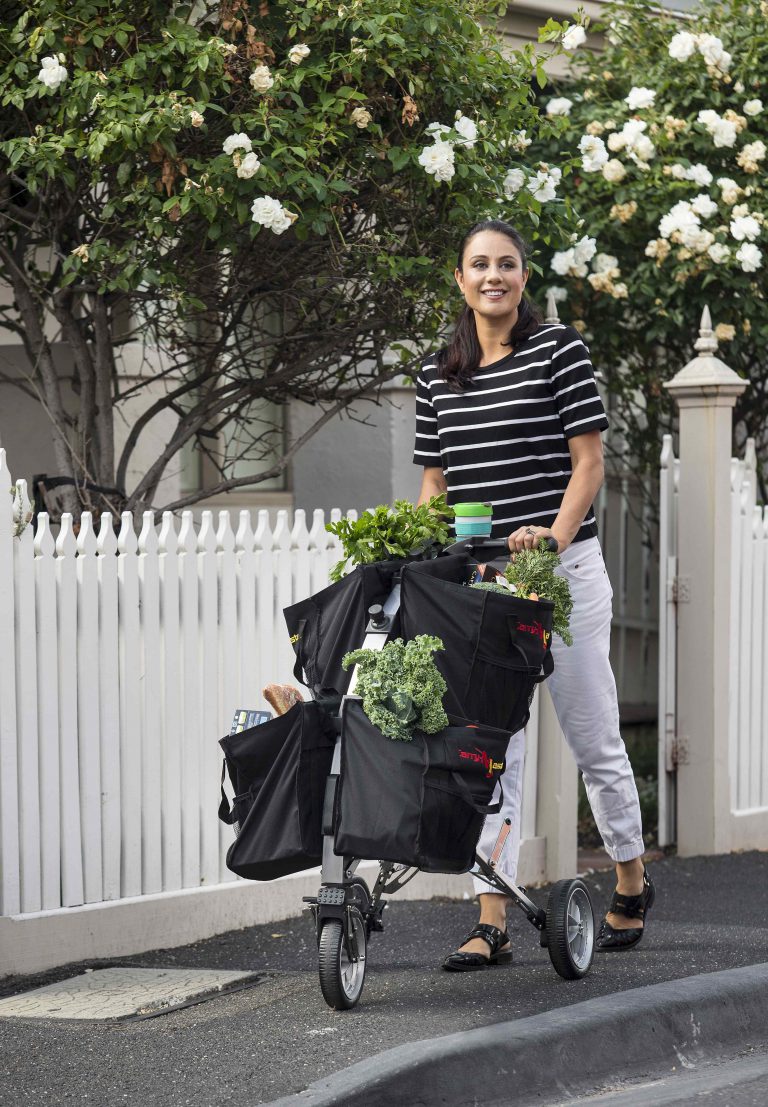 Sponsored post
Grocery shopping can sometimes feel like Groundhog Day. It's a necessary task that never really ends. Anything that makes shopping easier or more enjoyable gets the thumbs up in our book.
The CarryMaster shopping trolley can do the carrying for you. A huge leap forward from the traditional jeep, the CarryMaster comes with four shopping bags that clip into the frame allowing you to spread your shopping out so you don't have to worry about squashing your tomatoes or bruising your apples.
This trolley is even helping busy parents to incorporate a bit of exercise into grocery shopping. Where once you might have driven to your local shops because you couldn't carry all your shopping home, this clever trolley makes walking there and back possible. It takes the weight for you. All you have to do is push it.
Or if you do need to drive to the supermarket, this trolley makes it easy to get your groceries from the boot of your car to the kitchen bench in one go. It's great for those living in apartments.
The nuts and bolts:
It feels solid and sturdy
The four bags clip into the holders on the frame
It's comfortable to walk with
It actually holds a lot of groceries in the four bags
A shelf at the back will carry a large item like a bulk toilet paper pack
You won't need to use plastic bags, easing your impact on the environment
It's easy to steer and glides effortlessly
It packs down so it can fit in your boot or be stored under a bed
A drink bottle or coffee holder makes for an even more enjoyable shopping experience
Because the CarryMaster trolley does the carrying for you, you won't hurt your back or your fingers any more. In fact it's quite a liberating way to shop. It's particularly good for farmer's markets.
Check out the CarryMaster in action.
Mum's Lounge readers are welcome to a 10% discount at the checkout. Use the code MLOUNGE.
Get your CarryMaster trolley at carrymaster.com.au.
Disclosure: This post is sponsored by CarryMaster.