Scrummy Blueberry Muffins Recipe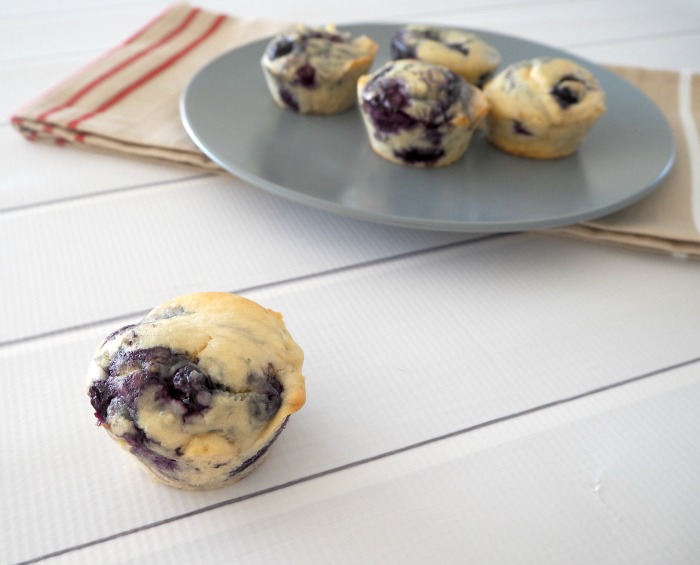 There is nothing better than the smell of cakes or muffins baking in the oven and these Blueberry Muffins are so easy to put together that there is no excuse not to make them!
This is a great recipe to also make with the kids as there is sifting and mixing involved.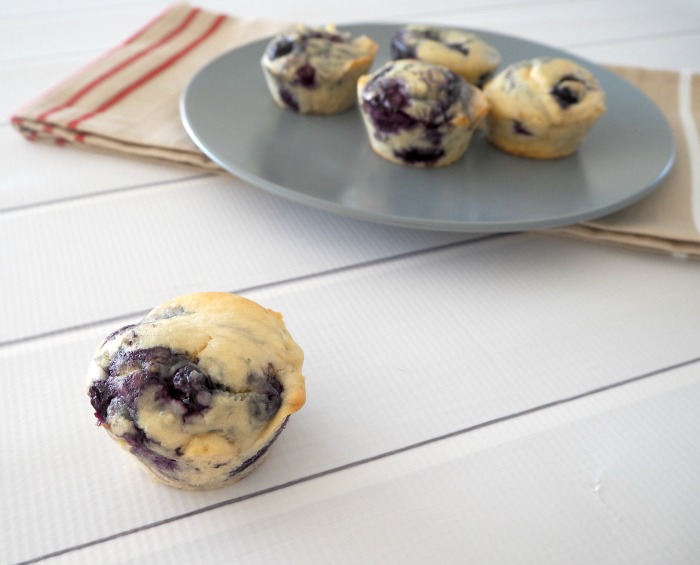 Scrummy Blueberry Muffins Recipe
Ingredients
2½ cups of self raising flour
½ cup of caster sugar
1½ cups of milk
2 eggs - lightly beaten
1 teaspoon of vanilla essence
150g butter
300g of blueberries - fresh or frozen
Instructions
Preheat oven to 200 degrees and lightly grease 2 x muffins trays.
Place the butter into a microwave safe bowl and cook for 30 seconds or until melted. Set aside to cool down until needed.
Sift the flour into the bowl and add the sugar before stirring to combine and make a well in the centre.
In a large jug, combine the milk, eggs and vanilla essence.
Pour the mixture from the jug into the well and add the cooled melted butter. Gently fold the ingredients together until the mixture has just combined.
Add the blueberries and gently fold through - make sure you don't over mix as they blueberries will bleed (if using frozen) and overworking the mixture will give you a dense muffin.
Spoon the mixture into the prepared muffin tins and place into the oven to bake for 18 minutes or until cooked through when tested.
https://mumslounge.com.au/lifestyle/food/blueberry-muffins-recipe/
You can use either frozen or fresh berries for this recipe, or you could even substitute the blueberries for raspberries or strawberries – yum!
What is your favourite muffin flavour?