Color Me Rad Hits Australia! (Plus Giveaway)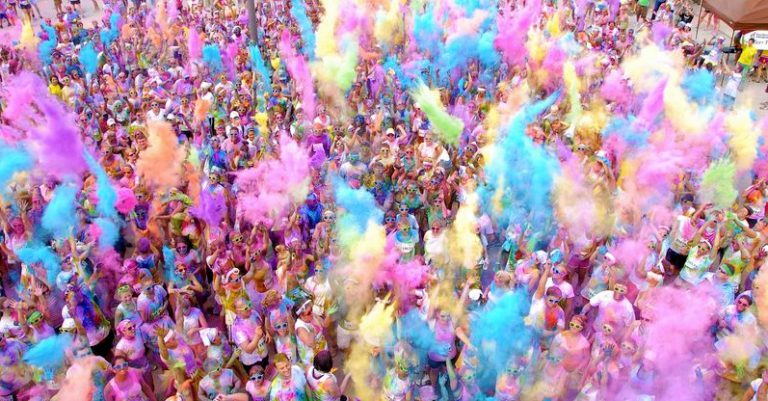 Sponsored post
Like many of us, I'm guessing you made a handful of New Years Resolutions on New Years Eve, and well…you've just been a little too busy, too tired, too… (insert other excuse here) to keep it. Am I right?
Well if your New Years resolution was anything to do with spending more time with friends, finding time to do something for YOU, getting off the couch and doing some exercise, or worrying about the future less and living in the moment more…I think I may be able to help you!
Color Me Rad Hits Australia – the 5k fun run with a difference.
According to the Color Me Rad website:
You'll start off with a shirt as pure and white as your granddaddy's dentures, and throughout the run, we'll coat your chaffing thighs with Color Bombs of blue, green, pink, purple, and yellow until you come out like a tie-dyed hippy on the other side.
Each section of the run adds a new explosion of color to your clean, painter's palate until you cross the finish line into a final blitzkrieg of color.
Inspired by the Hindu Spring Festival of Colour – also known as Holi – Color Me Rad is the fun run that encourages people to embrace the brighter side of life, and get their happy on!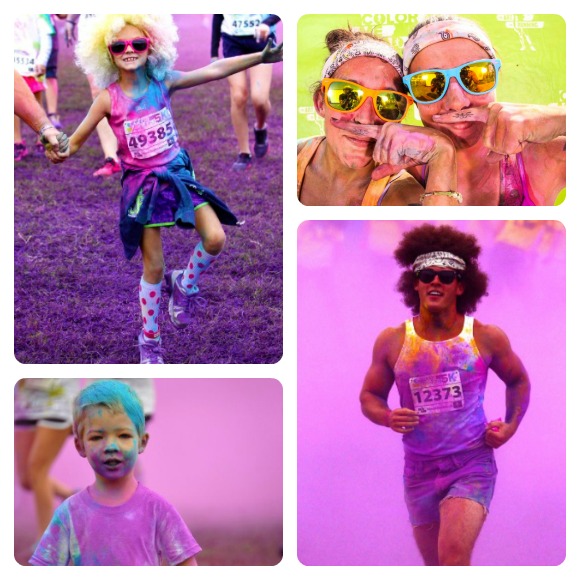 Run with your friends, or rope your whole family in for a day of rainbow coloured memory-making. Kids aged 7 and under can run with an adult free (although they won't receive the t-shirt, sunglasses or participant number). Heck, you don't even have to run! There is no time limit or prize for getting over the line, so people of all fitness levels can participate.
What's more, if exrecise-fulled-endorphins and getting color-bombed isn't quite enough to put a smile on your dial, you'll be glad to hear that you'll be running not just to get your cray-cray on, but to help others in the community in need.  Color Me Rad nominates an official charity partner for each race event.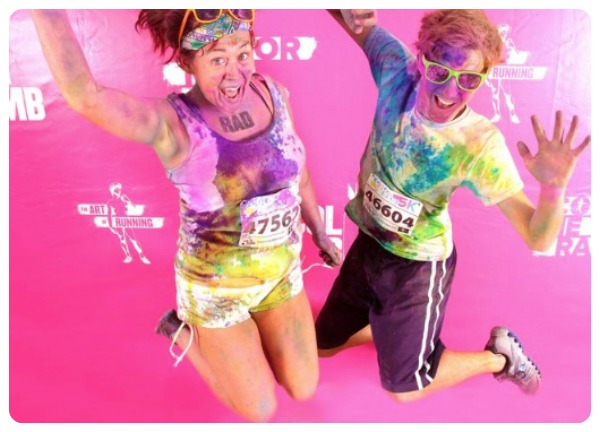 So, no more excuses, okay?
Grab 2014 by the techni-coloured cannons (so to speak) and sign up for a Color Me Rad race coming to a town near you.
Dates:
Sydney Motorsport Park
Deakin University Waurn Ponds
For more details and locations visit Color Me Rad or join the Color me Rad mailing list to pre-register for a spot. Color Me Rad will then notify you when you can register for a race in your area. 
Color Me Rad are giving Mums Lounge readers the chance to win 2 x tickets to the Sydney race on 23rd February, and 2 x tickets to the Geelong race on 8th March. That's one ticket for you, and one for a friend!
To enter follow the instructions on the entry form at the bottom of the page. Good luck!
Disclosure: This is a sponsored post.  However all thought and opinions expressed are my own…and YES!  I willbe participating in the Melbourne Color Me Rad run in November 2014.  That shoudl give me some time to blow the dust off my running shoes!