Glow Party Cabbage Patch Kids – Glow-in-the-Dark! (Giveaway)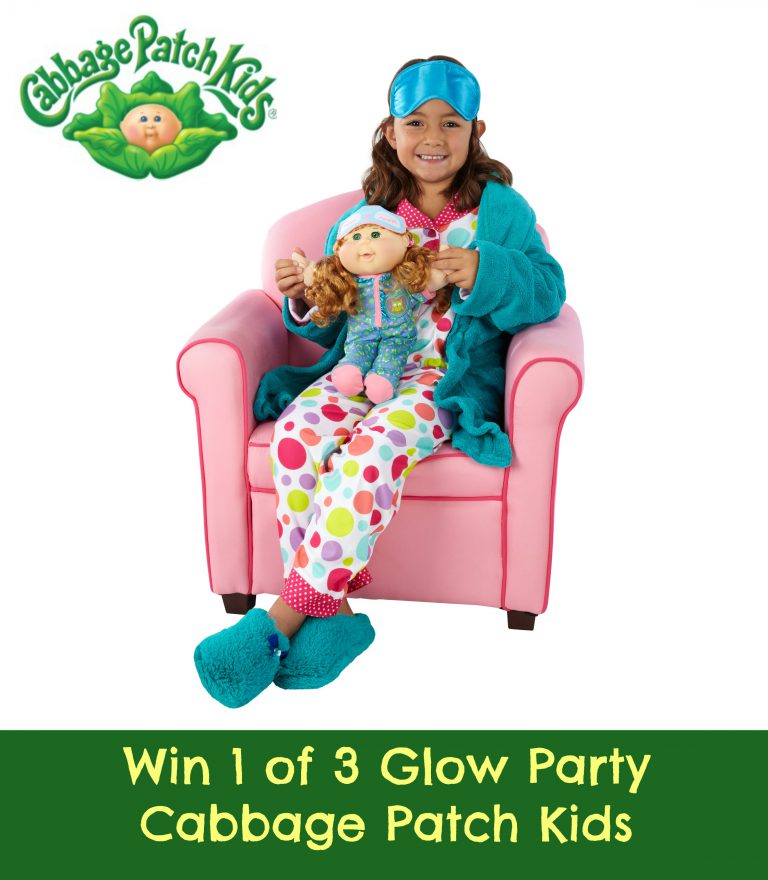 Glow Party Cabbage Patch Kids
Cabbage Patch Kids fans young and old will be excited to hear about the newest delivery to the cabbage patch. The Glow Party Cabbage Patch Kids feature cute Pj's and sleep masks that glow in the dark, perfect for keeping your little one safe and sound after the lights go out.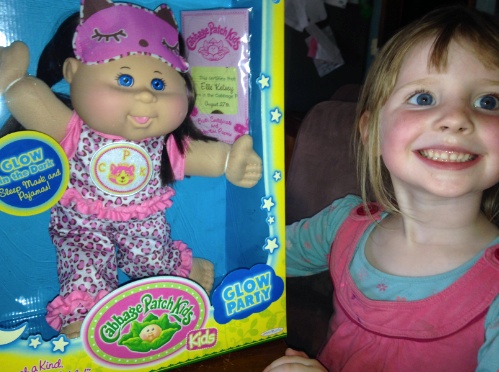 Four year old Bubble was lucky enough to have the opportunity to adopt her very own Glow Party Cabbage Patch Kid recently. I think you can see how excited she was when little Elle Kelsey arrived at our door, with her own birth certificate, ready to be adopted. (And yes, she has that distinct baby powder scent that I remember my sister's Cabbage Patch Kid having back in the 1980's. Funny how a smell can bring so many memories flooding back in an instant!)
To activate the glow feature, we simply hold the CPK (or Elle as Bubble insists I refer to her) about 12-15cm from the light for between 30 and 60 seconds. When the lights go out, the material on her PJ's and mask glow in the dark without having to worry about replacing batteries!)
Glow Party Cabbage Patch Kids will be available April 2014, from all major retailers and other independent toy stores. RRP $69.99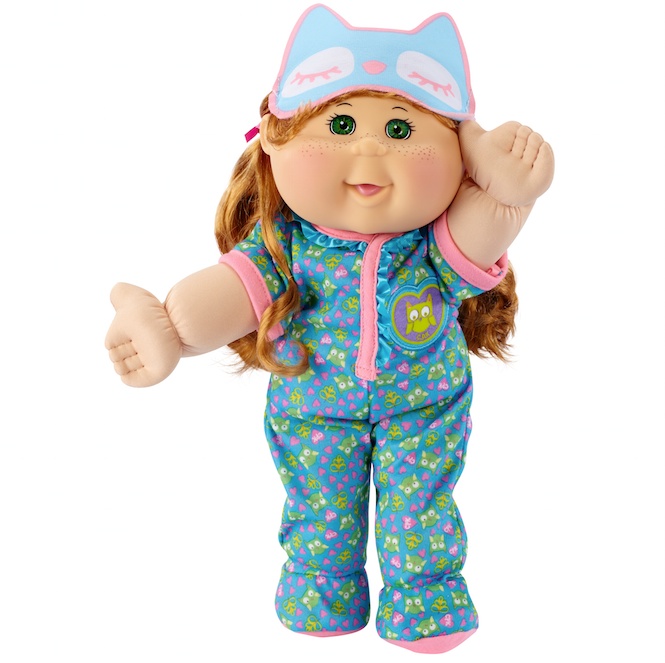 Mums Lounge have 3 x Glow Party Cabbage Patch Kids (ready to be adopted and become part of your family) to giveaway. To enter, simply complete the entry form below. Good luck!