Offspring Season 5 – Birth, Re-Birth and The Power of a Mother's Love (Plus Giveaway)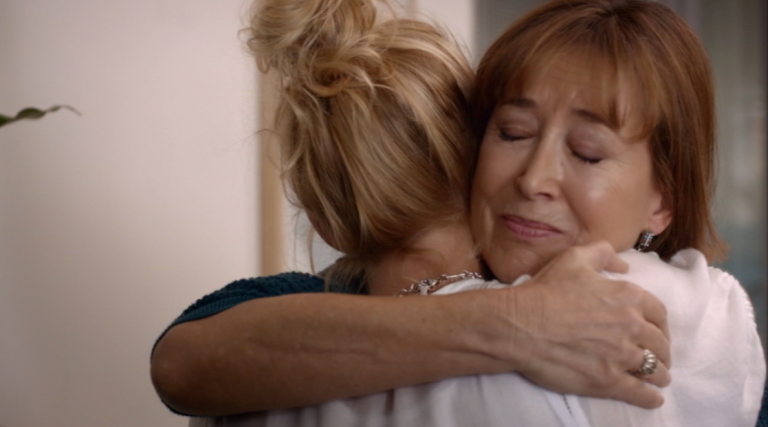 Sponsored post
Offspring Season 5 – Birth, Re-Birth and The Power of a Mother's Love
You'd be forgiven if you thought that Season 5 of Offspring couldn't possibly be worth watching without Patrick. His untimely death left us all reeling in shock-horror at the end of Season 4, and even though we told ourselves over and over 'it isn't real, it's just a show,' we couldn't help but scream 'Noooooooo! Not Patrick, not Pa-a-a-a-a-trick….whhhhhhy?' into a handful of tear drenched tissues. (Oh come on, admit it. You totally did it too!)
But Season 5, set six months after Patrick's death, still comprises of all the elements Offspring fans have come to expect from the unconventional Proudman family; namely drama, humour, hope and hilarity all mixed together with a generous serving of messiness; despite Nina's grief. Indeed, contrary to our initial doubts regarding a Patrick-less season, and Nina's introduction to motherhood marred by the loss of her partner, Season 5 proves to be an uplifting one in which many of the relationships are strengthened. The Proudman's, despite their hardships, come together, and Nina finds herself surrounded and supported by her nearest and dearest as she muddles her way through grief and life as a new mum.
Nina and Patrick's daughter Zoe, of course represents new beginnings and renewed hope. She is what Nina now has to live for, but it isn't always easy, and we see Nina's struggles with her new identity, which could only be compounded by finding out that her dad isn't in fact her biological father.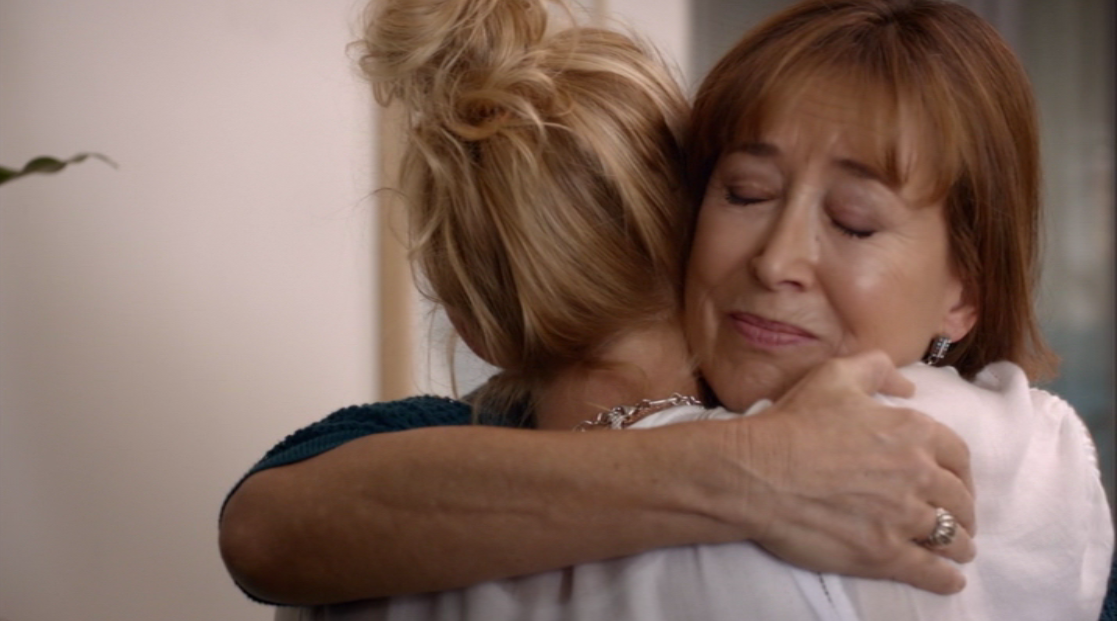 Whilst Nina is busy doubting her own capabilities as a Mum (particularly when Zoe wants her sister Billie instead of her), the relationship that Nina and her mum Geraldine share, leaves viewers in no doubt that Nina will be okay.
If death overshadowed the last season of Offspring, Season 5 celebrates Nina's re-emergence into the world, and the important role women play as the givers of life. This is never as poignant as in episode 7, when little Alfie is diagnosed with liver failure and needs a liver transplant to survive. Only Nina and Geraldine are a match, and the episode provides the usual tear-jerkers, alongside the feel-good moments, as we witnesses the full extent of a mother's love.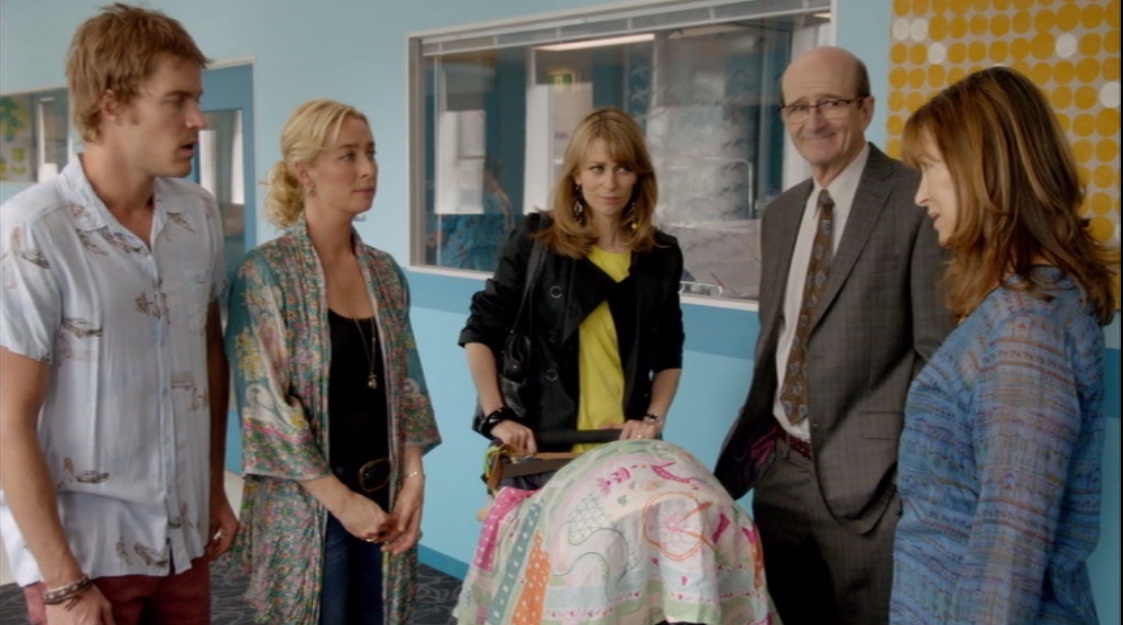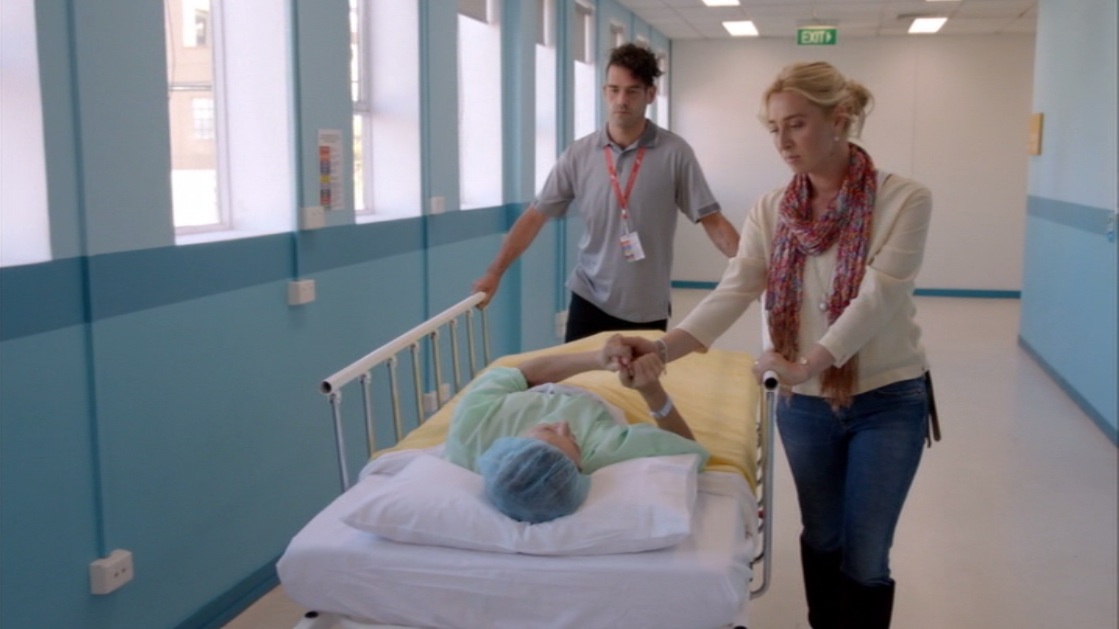 There is nothing a mother won't do to protect her children – be it giving part of their liver to save their grandchild, or taking revenge on their daughter's cheating partner with the aid of some beans. Suffice to say we love Geraldine just a little bit more by the end of episode 13, if that's possible!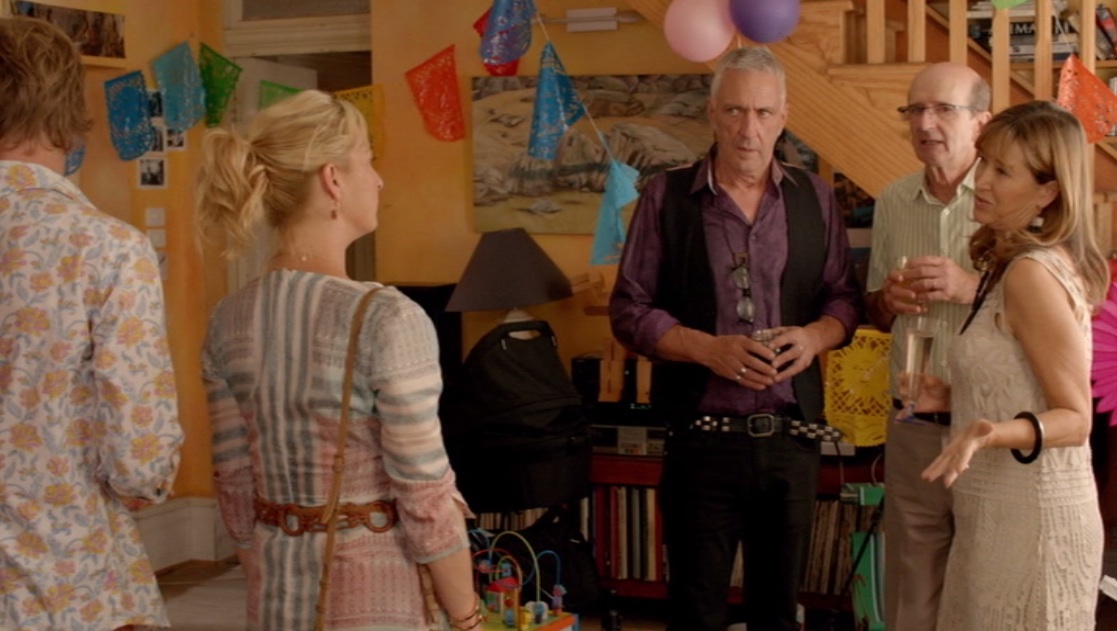 Oh, and for those of you still mourning the death of hunky Dr Patrick – you'll also be pleased to hear that he features several times in Nina's characteristic dream-sequences – so you can still get your Patrick-fix! He may be gone, but he certainly isn't forgotten!
Whilst we are left hanging in the lurch waiting to hear whether or not there will be a 6th Season of Offspring, Nina fans will be pleased to know that they can now re-live all of their favourite moments from Season 5. Madman Entertainment has released the complete Season 5 on DVD.
Available from JB HI Fi and all major retailers RRP $49.95
The Giveaway
Madman Entertainment is giving Mums Lounge readers the chance to win the Offspring Season 5 DVD boxset. We have 3 up for grabs!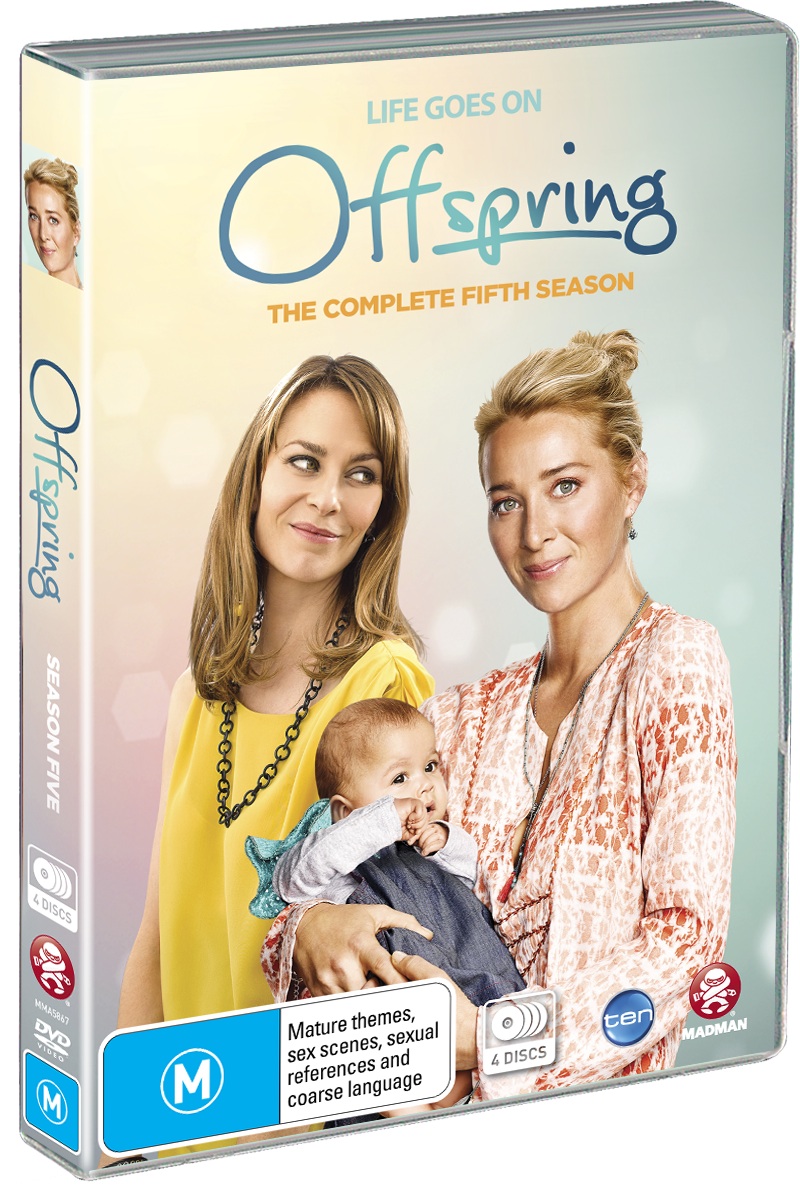 Disclosure: This is a sponsored post. However all thoughts and opinions are my own.