Remote Control Porsche 911 Carrera for iPod, iPad or iPhone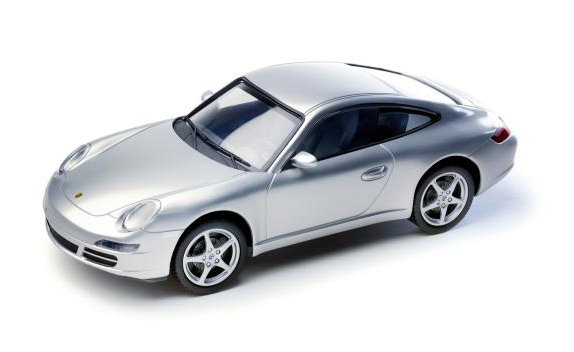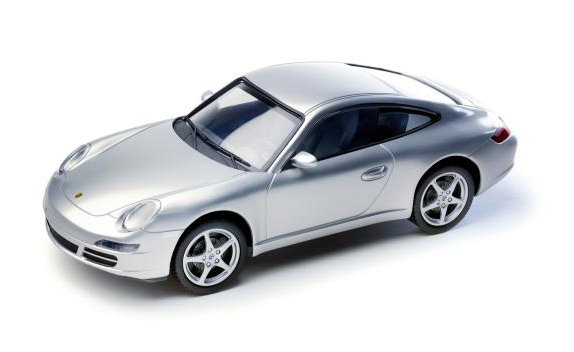 I think it's pretty safe to say that all of us know someone who would like to get their hands on this bad boy remote control car, whether it is Dad, the kids or Grandma. (And I should know because my family and I have been having a hoot with this officially licensed Porsche 911 Carrera).
Besides the fact that it is modeled on a luxury car, and is equipped with 2 headlights, 2 brake lights and 4 signal lights, the feature that makes this car stand out is the fact that you can control it using you ipod touch, ipad, or iphone.
Getting started is super-easy. You just pop the 4 AA batteries (included) into the car, download the free Silverlit Porsche app from the app store, turn on Bluetooth on your device and voila! You're paired and ready to ride! Pretty cool, huh?
There are two options for controlling the vehicle:
Full gesture – which in layman's terms means tilting and turning the device in your hand to control the car, which is actually harder than it sounds, and may be more suited to more advanced drivers.
Virtual joystick – a joystick for each thumb that allows you to move backwards and forwards, left and right and to integrate two movements at the same time to for example turn acorner. Personally I found this a more instinctive way to control the car, and although the age on the packaging recommends 8+, with supervision, my 4 and 6 year olds were able to master it without too much difficulty.
For a full list of devices the Silverlit Porche 911 Carrera is compatible with please visit www.iworld.com.au
Also available in the range is a red Enzo Ferrari, and a black Mercedes Benz SLS AMG. Nice!
RRP: $89.95
iWorld Australia would like to give one Silverlit RC Porsche 911 Carrera to giveaway to one lucky Mums lounge reader. To enter simply follow the instructions on the rafflecopter widget below. Good luck.
Disclosure: I received this product free of charge for the purpose of the review. However all thoughts and opinions expressed are my own.