Review: Cool Clutch Handbags PLUS Giveaway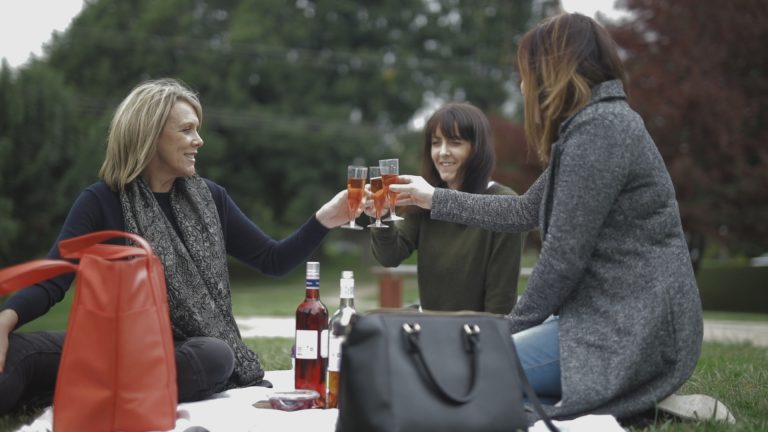 Review: Cool Clutch Handbags PLUS Giveaway
Sponsored post
Every now and then I come across a product that is so amazing that I just want to shout it from the rooftops, because I know that almost everyone needs one (even if they don't know it yet!) I recently discovered Cool Clutch handbags and I cannot even begin to tell you how excited I've been. I raved about them to everyone who would listen in the hairdresser salon last week, and I've been telling all my girlfriends too, and I'm not generally one to get so worked up over accessories. Don't get me wrong I can appreciate a beautiful handbag as much as the next woman, but I'm usually happy having just one or two on rotation (until one of my kids puts crayons into one on a summer day and it can't be salvaged and I have to buy a new one to replace it.) Yep that's happened…twice!
So what could be so amazing about a handbag, right?
You may need to sit down for this!
Cool Clutches are super stylish handbags that also double as cooler bags!
I'll let you take a minute to absorb that and think about all the things you carry around with you at any given time that would benefit from being kept cool. Just think about it! Food…wine…makeup…drinks…wine….medication…your phone…more wine…the possibilities are endless!
Eskies and cooler bags are excellent inventions, but sometimes…(almost always) wouldn't you rather carry around something more stylish?
I was recently introduced to Cool Clutch and was so impressed with the products on the website that I interviewed the owner – founder Suzanne to find out more about her story of how and why she started Cool Clutch. More to come on that soon!
Fortunately, Suzanne also offered me the opportunity to review Cool Clutch handbags for myself so that I could see if they live up to expectations (and report back to you good people). Suffice to say, I have already purchased an extra three as gifts for friends, that's how much I LOVE them. In fact, if you and I are friends, I have probably picked out the perfect size and colour Cool Clutch for your next birthday present. Cool Clutches for EVERYONE!

How about I stop rambling and get on with it, eh?
The Cool Backpack
The Cool Clutch backpacks are fantastic for travelling or taking to work. There is plenty of room to keep your lunch, drink, make up or even medication cool whilst travelling. I chose this one for when I travel interstate with my kids to visit their grandparents so I can pack their snacks and drinks and save a fortune on food when we are on the plane. But it has come in very handy for everyday use. It is stylish and comfortable to carry for almost any occasion.
It features the removable 3mm insulated pocket for your cool items, leaving lots of space for all of the everyday items you need to carry such as your purse, phone, book etc (all safe and separate from any items that may have condensation on them).
The Cool Clutch Wine Cooler Handbag
Seriously! Who doesn't love wine?
The Cool Clutch Wine Cooler Handbag is designed to hold and keep the bladder of a cask of wine cool. The polyester interior is like any other designer handbag and has two main compartments, side zipped pocket and 2 side open pockets. However, the Cool Clutch Wine Handbag also has a unique zipped pocket with a 3mm insulated wall and waterproof aluminium foil lining (like the backpack above) and can hold and keep a wine cask bladder cool completely incognito!
There is a very nifty side pocket that conceals the hole where the tap pokes through that can be fastened with the press studs, so no one will ever guess!
The Cool Clutch
This is one of the ones I bought for a friend (and desperately want to keep for myself. (I bought another in black for another friend – it's just gorgeous!) This is a Cool Clutch and is the very first bag creator Suzanne started with (and where the ideas for all of the other different types of bags has sprung from). It is perfect for carrying a bottle of wine or bubbles in style to a party (but obviously can adequately carry other similar sized things if the mood so takes you!)
The Cool Collection
Lastly, I chose the Crystal box clutch from the Cool Collection because a) I wanted to show you what a diverse range the Cool Clutches come in (seriously there are so many more you NEED to check out and b) I fell in love with it the minute I saw it on the website. And let me tell you – I was not disappointed! It is even more beautiful in real life.  My photographs don't do it nearly enough justice…but let's take a look!
The Cool Collection range is stunning on the exterior (as you'd expect from a box clutch) but as you'd expect by now from a Cool Clutch they have the same 100% waterproof lining and insulation. Can you believe that something this beautiful can also double as a handy little cooler bag for your makeup, phone, medication etc?
Mind blown, right?
So, on the ever so slim-to-absolutely-impossibly chance that you didn't see something here that you immediately fell in love with, let me suggest that you head straight to the Cool Clutch website without delay! There are over 70 different colours and styles to choose from. (Be warned, you may have a list of wants longer than your arm before you leave though!)
Giveaway
Well, it just so happens that I'm not the only lucky one around here because Cool Clutch want to giveaway 2 handbags! One to one lucky winner, and one to a friend of their choice!
For your chance to win, all you need to do is head to the Cool Clutch website and have a really good look through their range. Then come back here and complete the entry form below.
a Rafflecopter giveaway