Safe-n-Sound Maxi Rider AHR Easy Adjust Car Seat Review and Giveway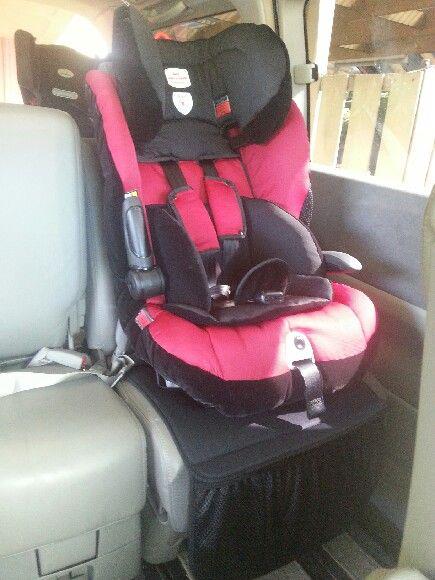 There is no doubt, that our children are the most precious cargo we will ever carry in our cars, so it really pays to do your research when it comes to buying a car seat for them. According to the CREP website (Child Restraint Evaluation Program) it is estimated that every year in Australia 28 children aged 10 years and under are killed and 2773 are injured in car crashes. Therefore, choosing a restraint that provides the highest level of protection and is used correctly every time is paramount to the safety of children travelling in cars.
That may sound obvious, but recent research has found that approximately 60% of children are incorrectly restrained in their seats. Common mistakes include the seat belt being incorrectly threaded or not buckled, tether straps not being connected and the anchorage being used incorrectly.
For the past few weeks my family and I, have been trialing the new Safe and Sound Maxi Rider AHR Easy Adjust valued at $529.
The Important Stuff
(This is what I like about this seat).
This restraint is forward facing and suitable for children aged 6 months to approximately 6-8 years – so although it may be more expensive than other seats on the market it represents great value for money in the long run as it grows with your child.
The new Safe and Sound Maxi Rider AHR Easy Adjust has made it easier for parents and carers to install by making it possible to thread the seatbelt through from the front. Simply lift the trim and lower the centre panel flap to reveal the seatbelt path. See Youtube video below for a short demonstration on just how easy it is). Ease of installation is not only a great time-saver for parents, it also increases the likelihood of the restraint being fitted correctly.
As part of ensuring that their seats are used and fitted correctly, Britax has developed the new easy adjust headrest. When it is time to re-position the shoulder straps the easy adjust lever allows parents to automatically move the seat into the correct height position while the seat is installed. There is no need to take out the seat, and unthread and rethread the harness. You've got to love that!
For those of us with limited car space, or multiple car seats in a row, the new 30mm slimmer design will be very appealing. (The internal width however has not been modified so your child will still have the same amount of room). Whilst it is slimmer, it has also gained an extra 80mm in height, making it safer for taller children for longer.
The Fun Stuff
(This is what Bubble likes about her new seat…apart from the fact that it is red and 'so priddy!')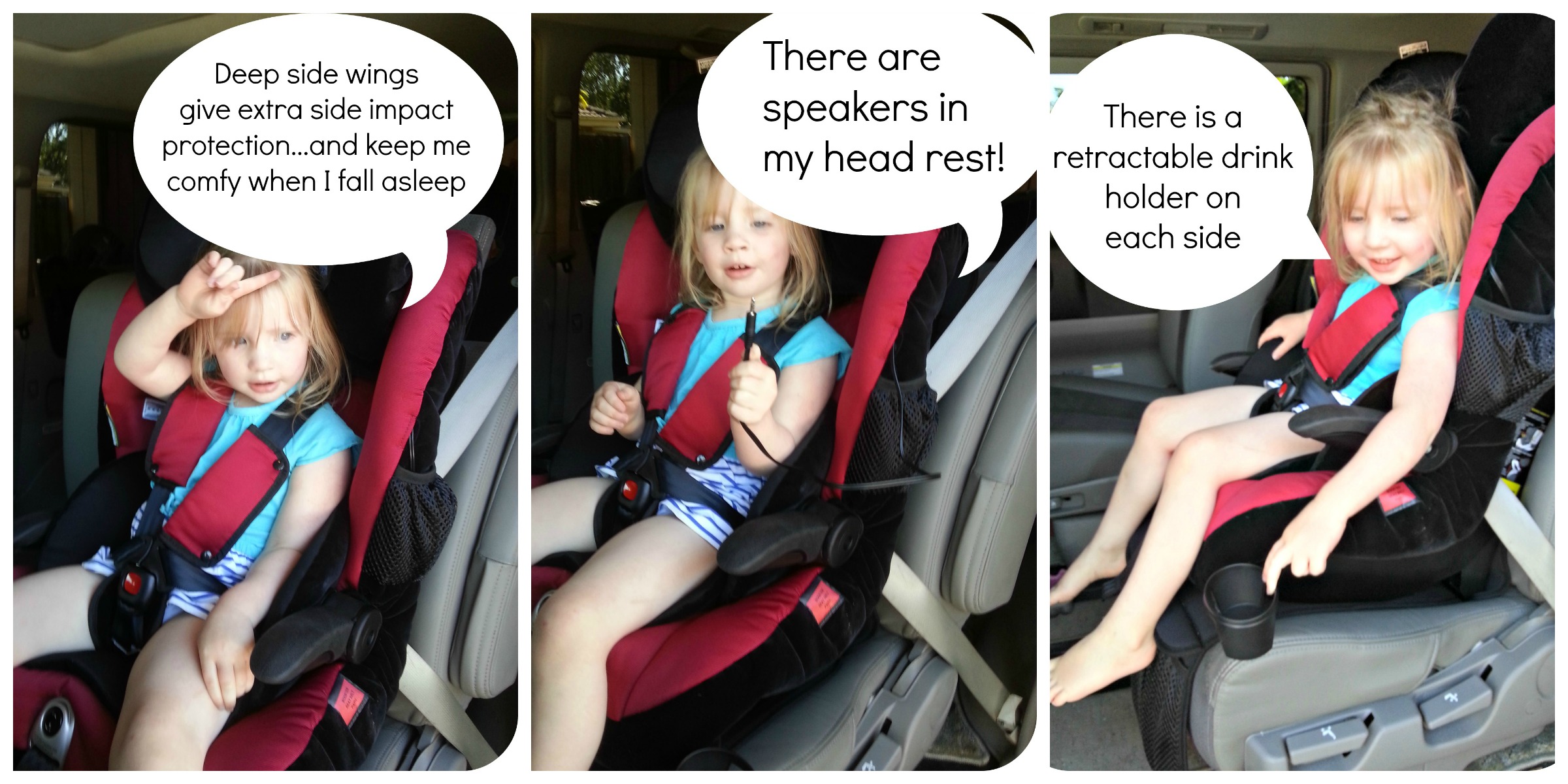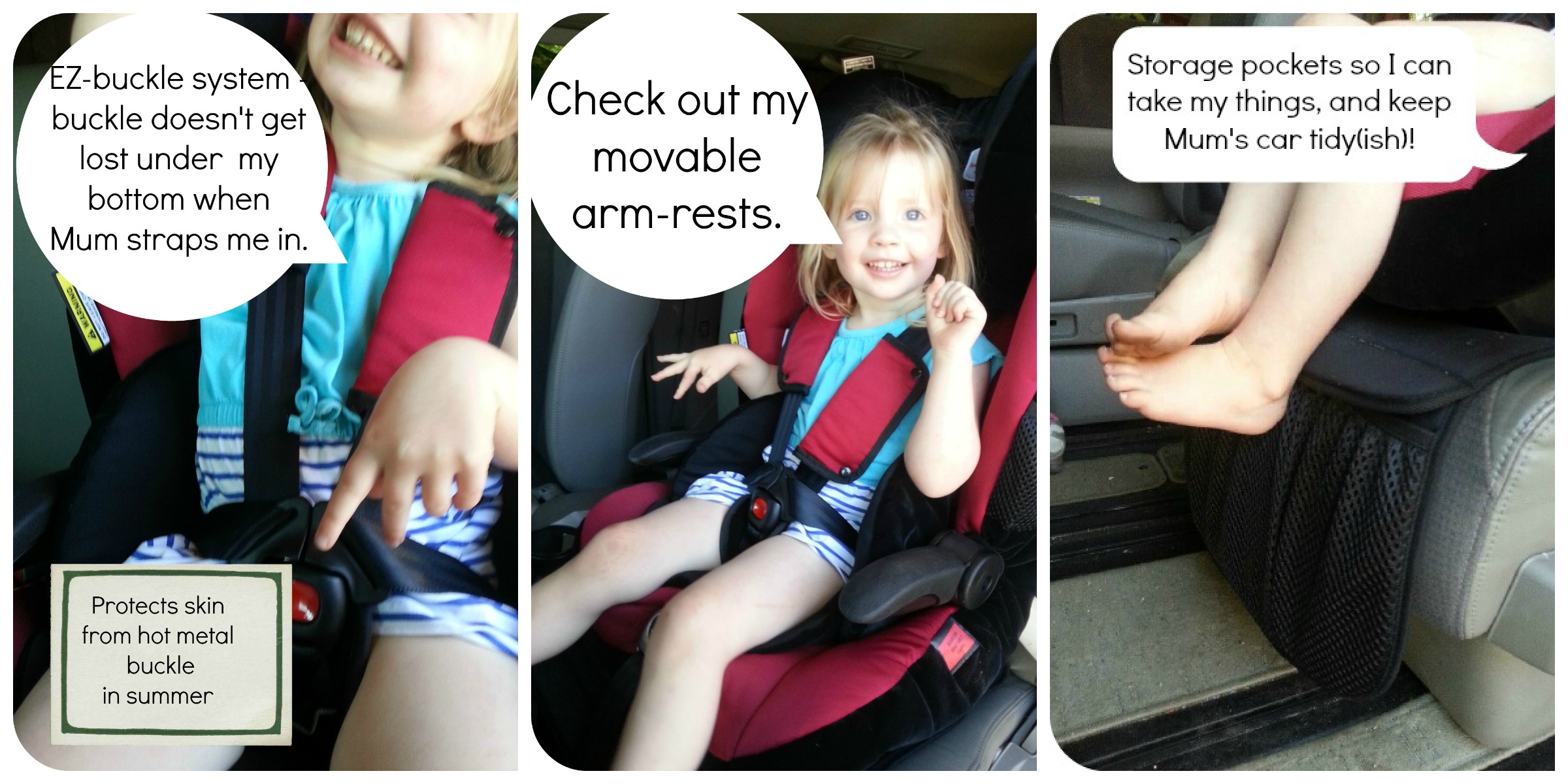 The Safe-n-Sound Maxi Rider AHR Easy Adjust is available in five colours.
Disclosure: I received this product free of charge for the purpose of review. However, as always, all thoughts and opinions expressed here are my own.
Britax are generously offering Mums Lounge readers the chance to WIN a Maxi Rider AHR Easy Adjust car seat!
To enter simply follow the instructions on the Rafflecopter widget below. Good Luck!