Share Your Fabulous Mess for a Chance to Win With ENJO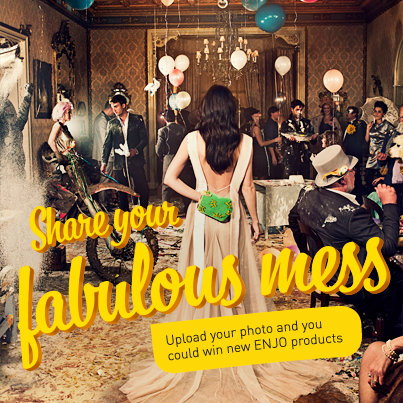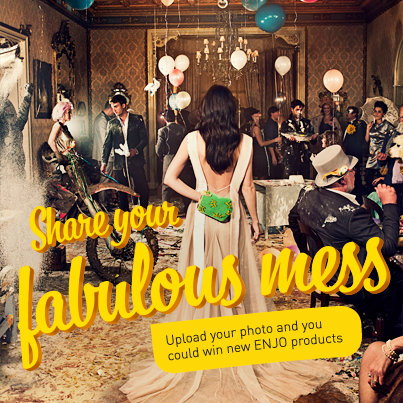 Sponsored post
As every mother knows, life often equals mess.
Whether we are preparing a meal, doing a craft activity with the kids, or throwing a party for a loved one, there is inevitably mess. But it's not necessarily a bad thing. We want out children to experience life to the full, and as the saying goes, 'you can't make an omelette without breaking a few eggs!'
ENJO Australia are encouraging every domestic goddess to embrace fabulous mess as the sign of a life well lived, after all, cleaning up with ENJO is a breeze. To demonstrate exactly how simple cleaning is with ENJO's fibres, ENJO have created the most fabulous mess imaginable, and have simply demonstrated how to clean up. (The clean up video's are just as much fun as the mess making!)
Share Your Fabulous Mess Photo Competition
ENJO are inviting you to share a photo of your most fabulous mess. The competition will be judged on the funniest, biggest and most bizarre mess. Entrants will be rewarded on a daily bias with prizes being the ENJO products they need to clean up the mess.Entrants can enter via Facebook, Instagram or Twitter. (For Instagram and Twitter please use the hashtag #enjogoddess)
Don't miss this month's online special at ENJO – you can save $72 on their Window cleaning package (up until July 14 2013).