Spring Clean: Detox Your Home with This Bosisto's Healthy Home Prize Pack valued at $200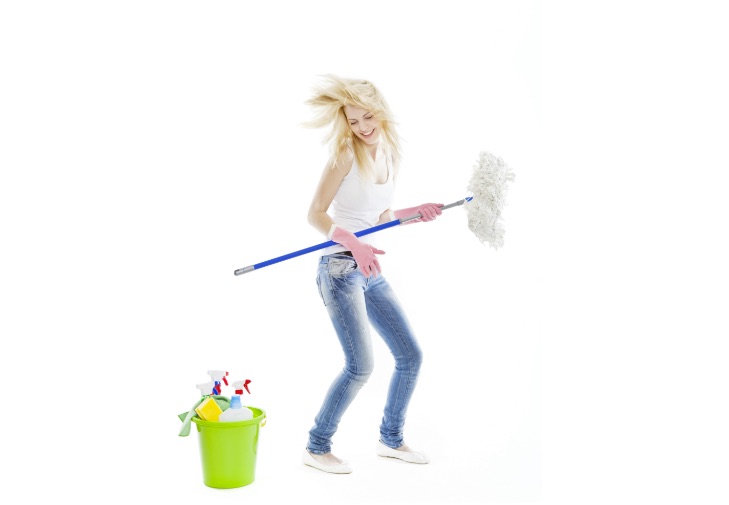 Spring Clean: Detox Your Home with This Bosisto's Healthy Home Prize Pack valued at $200
Sponsored post
For someone who generally (read almost always) loathes cleaning, today I was just a tad excited to give my home back a bit of much needed sparkle and shine. After almost three weeks of caring for sick kids, (seriously one would get better and the next would come down with a fever, like some kind of viral tag team), today I finally managed to pack all three of them off onto the school bus. And yes…I may have waved them off a little too eagerly, but after having to throw all plans for the school holidays out of the window and stay cooped up at home, my house was in need of some serious TLC. It was well and truly time to restore some order, open up all the windows and give it a good airing out and make it smell and look all fresh and clean (and germ-free) again.
For me, you can't get a cleaner, fresher smelling scent than eucalyptus. When I first moved to Australia all those many moons ago, one of the weirder things I noticed was how clean and fresh a lot of people's toilets smelled – and of course it was that lovely eucalyptus smell. I usually buy eucalyptus oil and mix it myself with water to clean my floors because besides the aroma, eucalyptus oil has natural antibacterial properties and I prefer to avoid using harmful chemicals if possible. So trialing the new Bosisto's Floor Cleaner couldn't have been more up my alley!
I also received the new Bosisto's Naturally Strong multi-purpose spray too so now my whole house looks and smells amazing (and germ-free), just the way I like it!
Unlike some other multi-purpose sprays and floor cleaners, Bosisto's rely on the antibacterial power of real eucalyptus oil not synthetic fragrances and harmful chemicals. They have no ammonia, chlorine, phospates or sulfates. So for those with babies and little people that are crawling or toddling around and whose hands come into contact with the floor on the regular, this floor product is a fantastic option. It cleans beautifully, no streaky or sticky residue and you can relax knowing its safe for your whole family, pets and babies included.
Similarly the multi-purpose spray is also 'food prep safe' – so it is safe to use where children eat and play like high chairs and on toys, and on surfaces where you prep food such as  kitchen benches and even chopping boards. You'll be pleased to know too that it kills common household germs such as E.Coli and Salmonella. Bleurgh! The plant based formula is also free from harsh additives and won't irritate those with sensitive skin who come into contact with it.
For those of you who are also interested in the environmental impact of the cleaning products you use around your home – both the Floor cleaner and the Multi-Purpose spray have biodegradable active ingredients, so they are safe for grey water and septic systems.
And did I mention it smells amazing? Oh right…just a few times, then!
My home feels fresh and detoxed! I love it!
It gets a couple of extra thumbs up too for being Australian made and owned!
If you also love the fresh eucalyptus scent and love products that allow you to clean your home without the need for harsh chemicals, you REALLY need to give this new Bosistos range a try!
Bosisto's Floor Cleaner and Multi-Purpose Spray are available in the cleaning aisle of Woolworths, or direct at Bosisto's online store.
Bosisto's Multi-Purpose Spray and Bathroom Cleaner will be available in Coles stores at the end of November so keep an eye out!
Win a Bosisto's Healthy Home prize pack valued at $200
Bosistos are giving Mums Lounge readers the opportunity to detox their home with this amazing prize pack of their cleaning products worth $200.
The prize pack contains:
Bosisto's Eucalyptus Oil
Bosisto's Eucalyptus Spray
Bosisto's Eucalyptus Solution
Bosistos Tea Tree Oil
Bosistos Tea Tree Spray
Bosisto's Tea Tree Solution
Bosisto's Lavender Oil
Bosisto's Lavender Spray
Bosisto's Lavender Solution
Bosisto's Multi-Purpose Spray
Bosisto's Bathroom Cleaner
Bosisto's Floor Cleaner
Bosisto's Sensitive Laundry Liquid 1 Litre
Bosisto's Handwash (Eucalyptus and Lime)
Bosisto's Pre-Wash
Bosisto's Antiseptic Spray
'Eucalyptus Oil – Australia's Natural Wonder' Handy Hints book
Soft Toy Parrot
Red eco-bag
For your chance to win complete the entry form below.  Good luck!
For more information visit…. Or follow Bosisto's on FB or Instagram
Bosisto's Website  
Bosisto's Eucalyptus Facebook page
Bosisto's Instagram