Tips to Make Your Family's Easter Road Trip As Stress Free and Safe as Possible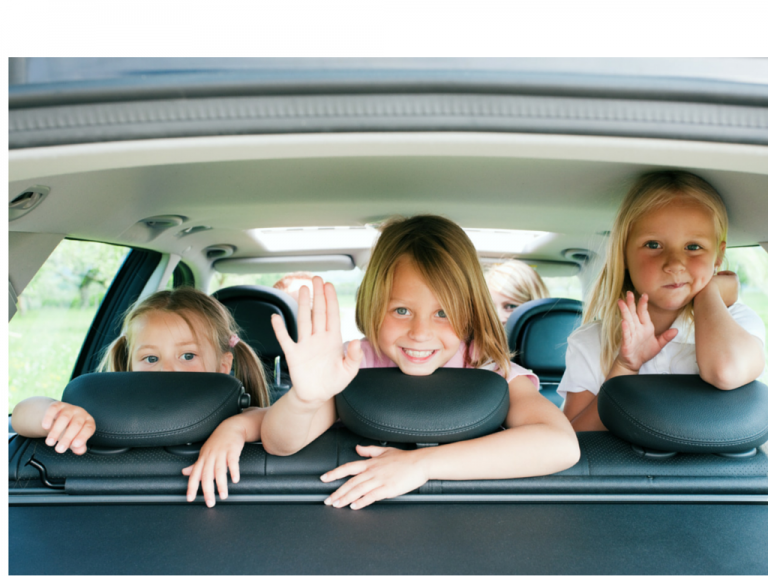 This post is sponsored by Allianz Global Assistance  (AGA Australia Pty Ltd)
Tips to Make Your Family's Easter Road Trip As Stress Free as Possible
What could be more Aussie than packing your family into the car these Easter holidays, and going on a road trip. It's the stuff family memories are made of – but if you don't forward plan and prepare, being in an enclosed space with tired, bored, or hungry kids can turn into a nightmare of stress-inducing proportions!
Follow these tips to minimise road-trip related stress these Easter holidays:
Take Your Car for a Service
Has your car had a recent service? Be sure to check your tyre pressure, battery, and change the oil etc, in the lead up to your journey. No one want to be stuck on the side of the road due to an auto-mechanical failure – least of all with a back seat of kids asking "Are we nearly there yet?"
Be Prepared for the Unexpected
It is sensible to have a back up plan should something go wrong with your vehicle when you are on the road. Taking out roadside assistance before you head off on your family adventure can help give you peace of mind when travelling with your family – whether it's on a road trip around Australia – or on your weekly trip to the local supermarket.
Allianz Roadside Assistance provides you with Roadside Assistance from as little as $79 per year – 24 hours a day, 365 days a year, throughout Australia.
With two levels of cover available: standard and platinum – you can choose the assistance to suit your family's budget and needs.
They don't just do fuel top ups and battery replacements when you breakdown – they get you where you should be. They will try and fix your car wherever it is so that you can drive home, but if they can't, they'll help you and your family get home with the knowledge that you car is in good hands.
Music
Can you imagine being stuck in a car for 8 hours, only to realise that the only CD you brought was your 4 year old's Frozen soundtrack? For those of you not into self-torture, packing some light-hearted, relaxing music in the car is a good idea. It can help you stay positive and calm if you get stuck in particularly frustrating traffic.
Family favouritesalso work well.. Nothing can get you in the mood to spend some good quality family time together quite like belting out your favourite songs together – particularly when your destination is in sight!
Pack Plenty of Quiet Activities
Whilst allowing children to play iPads and watch movies for hours on end isn't something we'd ordinarily advocate – they've certainly earned their place on road trips. Keeping kids occupied in the car with quiet activities also allows the driver to concentrate on the road ahead without distraction. I always insist that my children travel with their headphones on – there is nothing as annoying as listening to three competing movies or games pinging away in the backseat.
Colouring books, travel games, and DVD's are also good to have on board to keep little people engaged and entertained.
Engaging the children periodically in activities that take their eyes off their tablets or screens can be helpful in avoiding travel sickness also. Play eye-spy or encourage them to read out the names of the different towns you pass through from the road signs.
Leave Early
Do you have to be at your destination by a certain time? Give yourself a few extra hours to complete the journey – it'll ease the stress. The chances are that you'll have to stop a few more times than you bargained for. Kids are great at deciding that they need to go to the toilet just 20 minutes after you left the last designated rest stop….and they are always desperate by the time they tell you!
Likewise, leaving in the early hours of the morning when it is still dark, can mean that kids go back to sleep for a few hours, (if you're lucky) and you may even avoid some of the traffic. However, only consider this if you are well rested.
Avoid Driver Fatigue
Take regular breaks to avoid driver fatigue, and break up the journey. Somewhere that the kids can stretch their legs and let off a bit of steam – like a playground is ideal.
If possible – consider sharing the driving with another adult.
Snacks, snacks, snacks!
Regular, healthy snacks can help to ward off boredom and travel sickness. Fruit is ideal as it won't make a mess, as are muesli bars.
From personal experience, I recommend avoiding yogurts or milkshakes especially if your child is prone to travel sickness – let's just say I always keep a few sick bags handy in the car these days – just in case.
Pack plenty of water to keep everyone hydrated.
So there you have it – our top tips on having a safe, and enjoyable road trip with your family this Easter. Plan, prepare and pack!
Don't let the unexpected ruin your holiday plans. Visit Allianz today for more information about their Allianz Roadside Assistance or call 13 1000
Win a $500 Visa Gift Card to Spend with Your Family This Easter
Allianz are giving Mums Lounge readers the opportunity to have an extra special Easter by giving away a $500 Visa gift card to one lucky family.
To enter simply complete the entry form below.  Good luck!
Disclosure: This post is sponsored by AGA Assistance Australia Pty Limited (Allianz Global Assistance). However all thoughts and opinions expressed here are my own and not those of Allianz Global Assistance.
The full terms and conditions of the Visa Gift Card competition see the entry form above.
Allianz Roadside Assistance is provided by AGA Assistance Australia Pty Limited. See website for applicable terms and conditions.