Win a Funky Backpack and Matching Lunchbox from Woddlers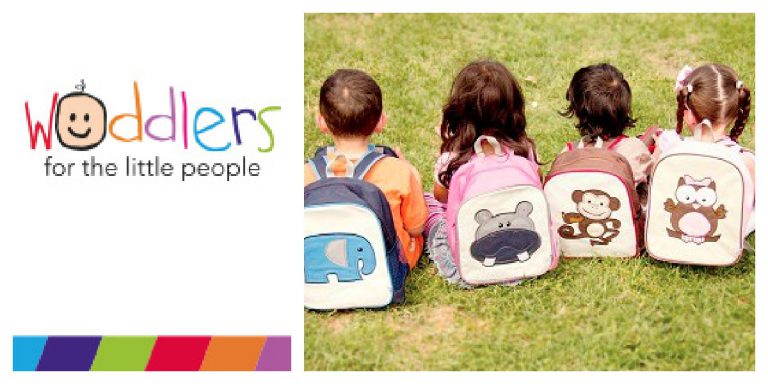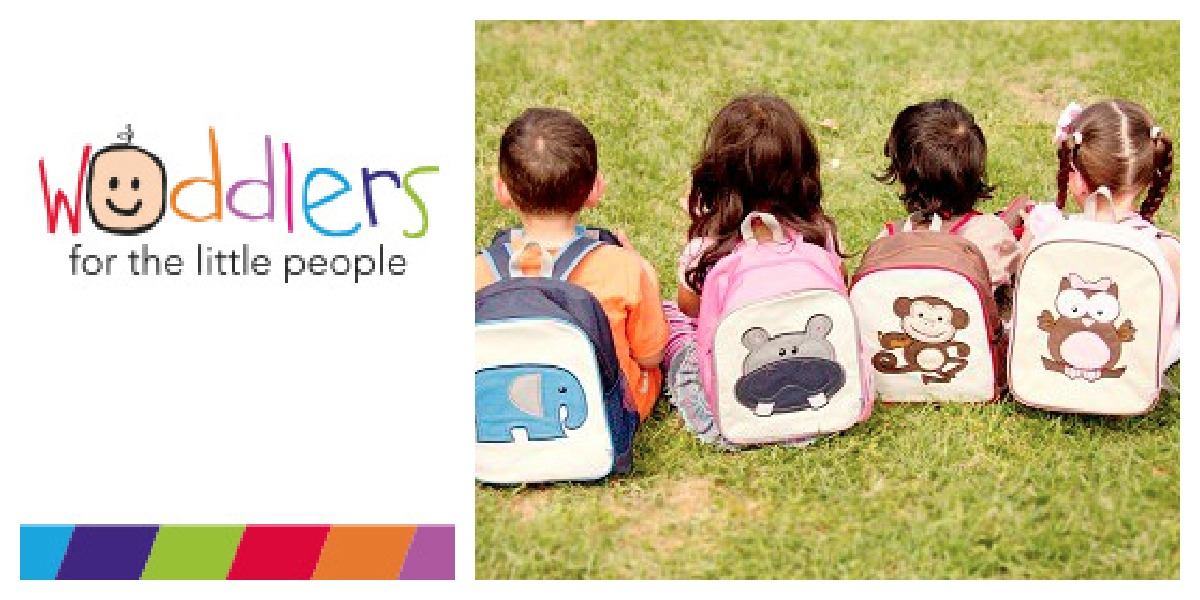 Next year, Bubble will be starting three year old kinder. After spending the last year dropping The Woo at school, and Foghorn at kinder, she is simply dying to be a big-girl and do the things her brothers are doing.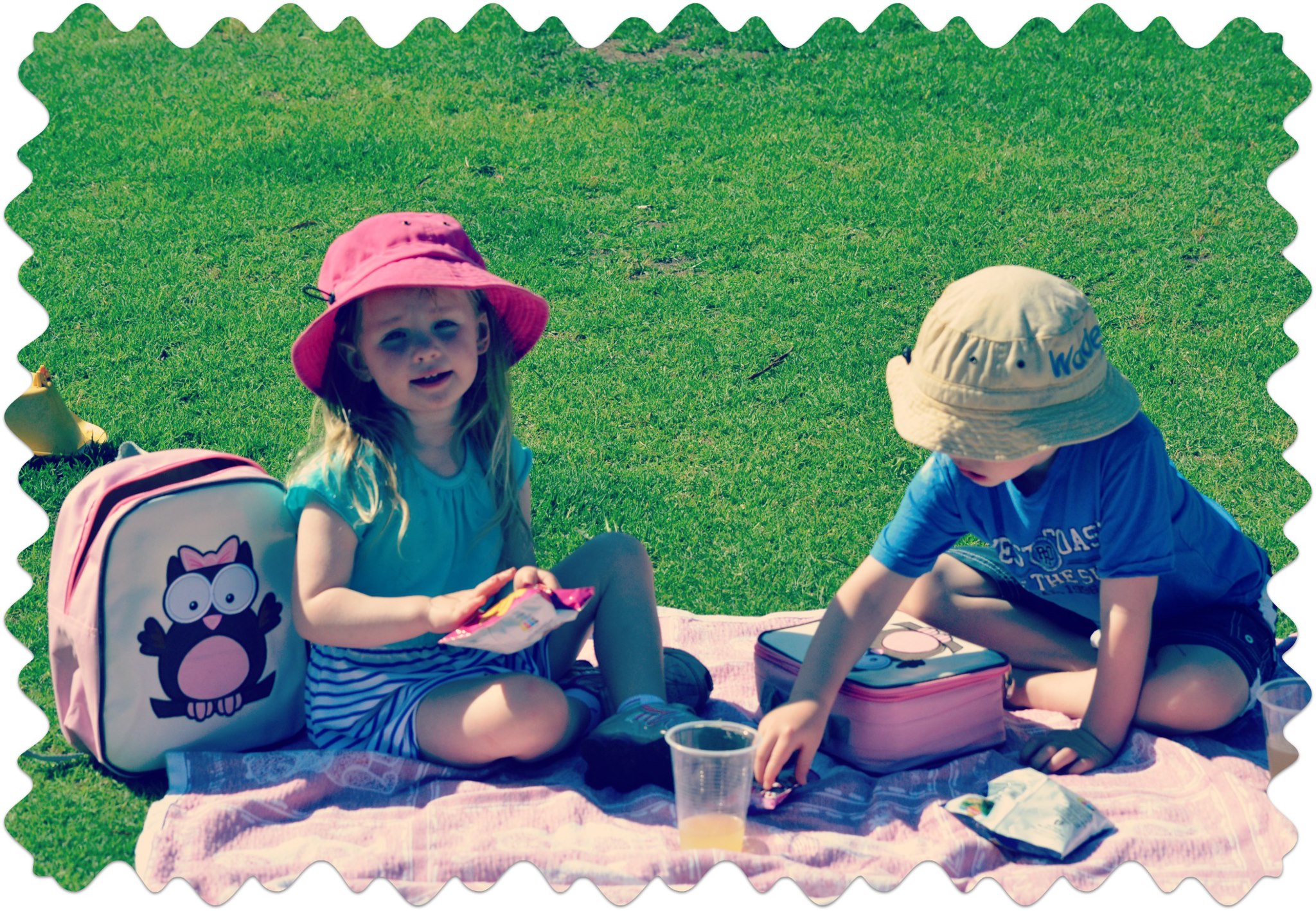 One of the most exciting things for her it seems, about starting kinder, (apart from being with other children and the prospect of being able to get her little mitts on playdough more regularly) is being able to take snacks in her own little lunchbox. So when she was given the opportunity to pick a backpack with a matching lunchbox from the Woddlers range her little eyeballs almost popped out of her head with delight (and a very long drawn-out perusal of the website ensued as she would squeal "Oh, I want that one!" until she'd spot the next one change her mind and squeal – "No I want that one!"
We did…finally settle on the Olive the Owl bag, (even though I was trying to steer her towards the Happy Hippo set) and she has insisted on wearing it everywhere we go since it arrived. The morning it arrived in the post, she was so excited that she asked me to pack her and Foghorn some snacks so they could have a picnic in the garden.
In addition to having lots of modern, distinct designs to choose from, the thing that sets them apart from some other brands for me personally, is that their products are PVC free – being made from nylon and laminated canvas materials.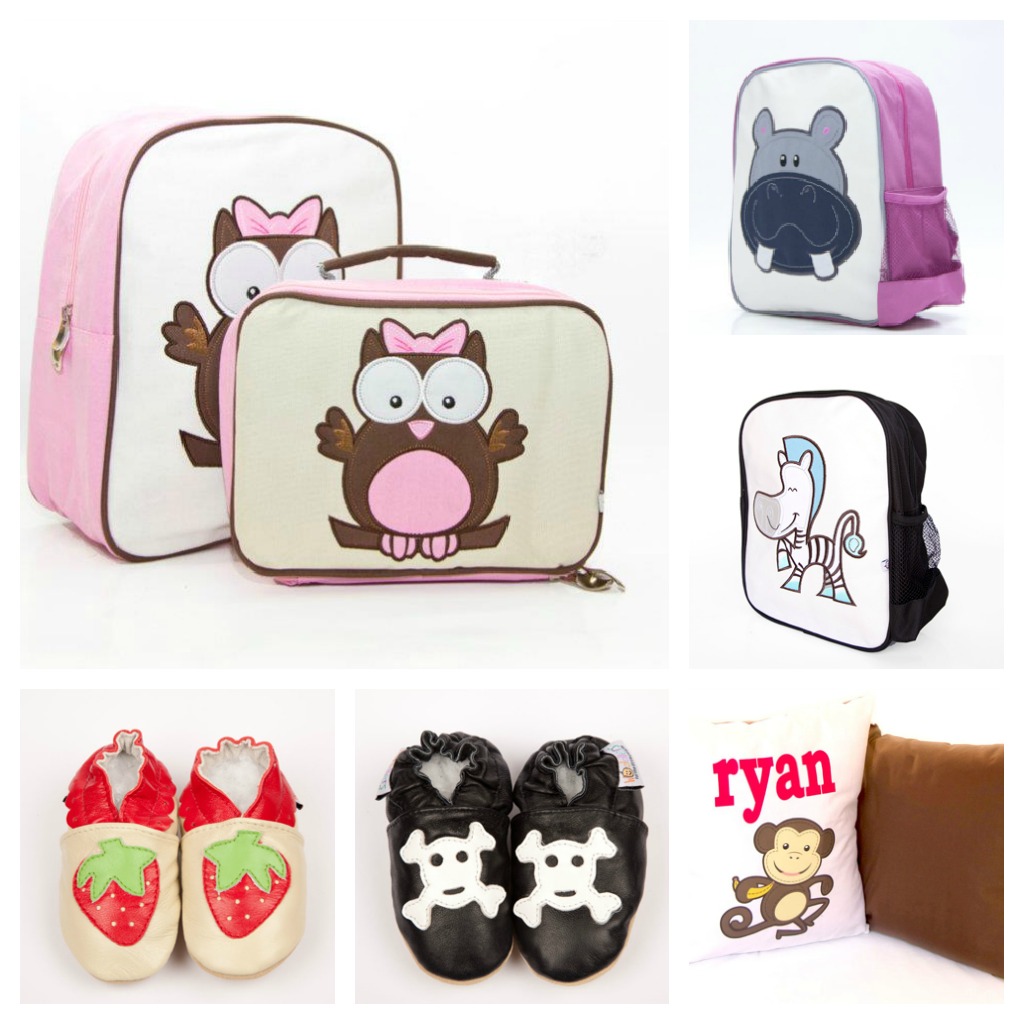 Woddlers is a gift boutique for 0-5 year olds, and although the company was originally started when owner Meegan Cassell created her gorgeous 100% eco friendly soft soled leather baby shoes, over the last 12 months Woddlers has continued to grow, and have now introduced personalized cushions, toddler backpacks and lunchboxes to their range which are proving to be very popular. (I have a pair of the soft soled shoes each for my neice and nephew wrapped up under the Chritsmas tree! Shhhh! They were just too cute to resist and a girl has to get her fix of buying cute baby stuff somehow!)
Christmas Special: 40% OFF Woddlers Toddler backpacks and lunchboxes during December 2012*
10 Gorgeous designs to choose from. Simply use the coupon code xmas40 at the checkout. www.woddlers.com.au
*subject to availabilty
Woddlers are offering two Mums Lounge readers the chance to win a toddler backpack and matching lunchbox of their choice! To enter simply follow the instructions on the Rafflecopter widget below.
Good luck!