Win a Gorgeous pair of Aleeyas Sandals valued at $180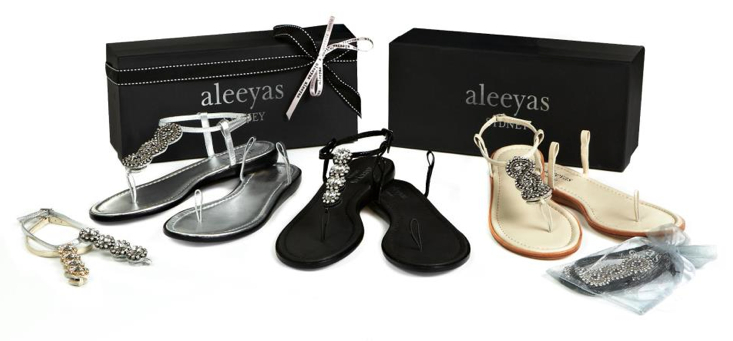 Disclaimer: I was gifted a pair of Aleeyas sandals for the purpose of this review. However, as always, all thoughts and opinions expressed are my own.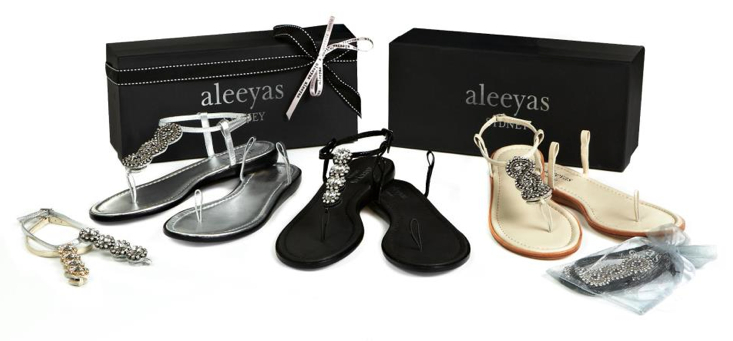 It's no secret here on the internet, that I am a shoe lover from way back. I'm not talking about those architecturally designed sky-scraping types. I love beautiful, functional, stylish shoes that aren't going to break the bank (or your neck!)
So when I came across Aleeyas on Facebook by accident one evening, I was in instant shoe-lust. I mean what could possibly be better than a pair of beautiful sandals with exactly the right amount of bling?
I'll tell you shall I? A pair that secretly offers double the bling!
I'll explain. Aleeyas handcrafted leather sandals come with interchangeable uppers, encrusted with stunning, sparkly Swarovski crystals allowing you to customize a single pair of shoes to match your outfit or mood. The spare uppers come in a secure pouch ,which can be carried in your handbag, making them ready to swap and go quickly and easily.
To see exactly how quick and easy they are to change you can watch their youtube video which shows you how they work.
Aleeyas sandals come in three colours – black patent, glimmering silver or sparkling champagne, with three different sets of embellishments to choose from – desire, glamour or romance. They are currently available in AU sizes 6-10.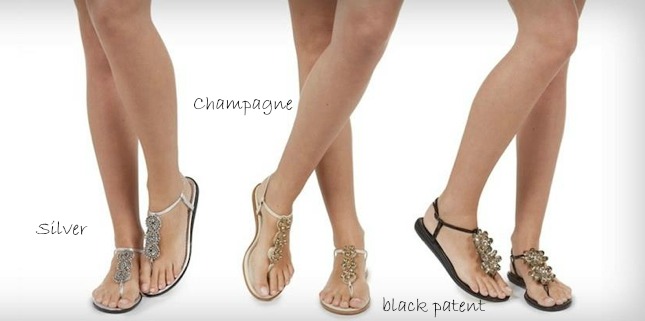 The versatility, exquisite quality and simple elegance will have you pulling these sandals out of the wardrobe (and if you are lucky into your suitcase) summer after summer for many years to come!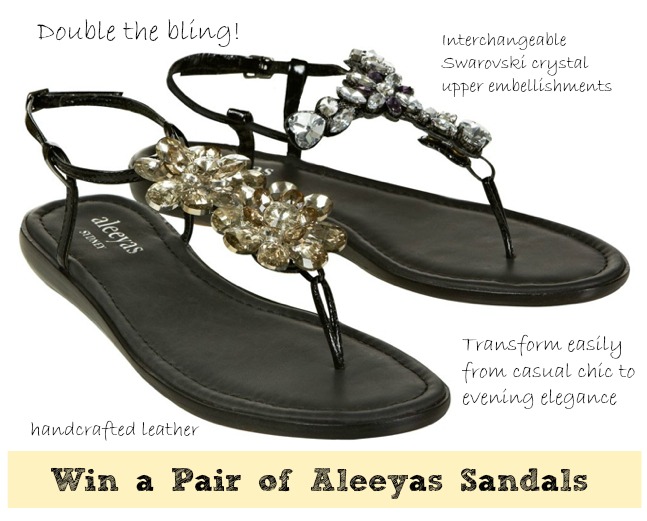 Aleeyas would like to giveaway a pair of their unique, super-versatile sandals (valued at $180 to one very lucky Mums Lounge reader. (Fist pump! I'm excited! Can you tell?)
To enter, simply follow the instructions on the rafflecopter widget below.
To visit the Aleeyas website to find your favourites click here