WIN an Inkless Print Kit and a Recordable Card from Bellyart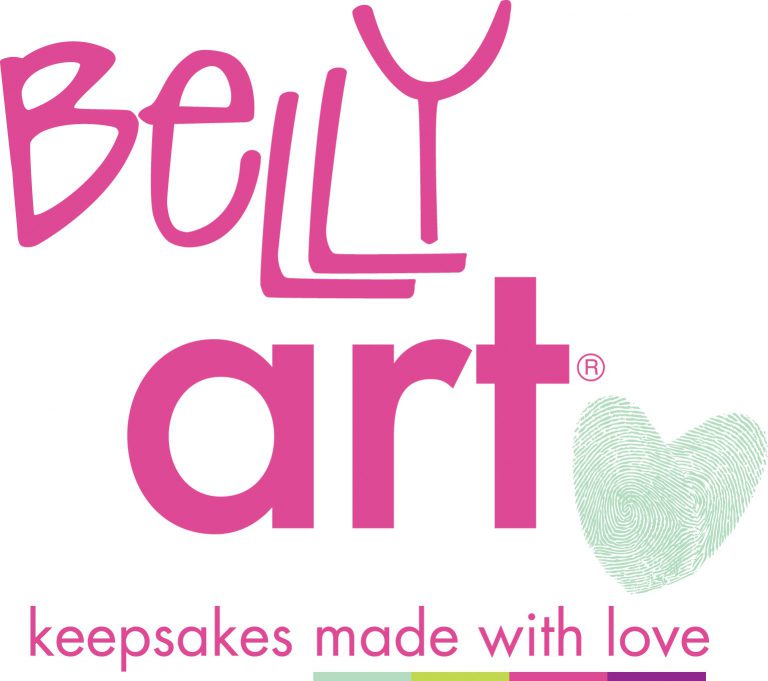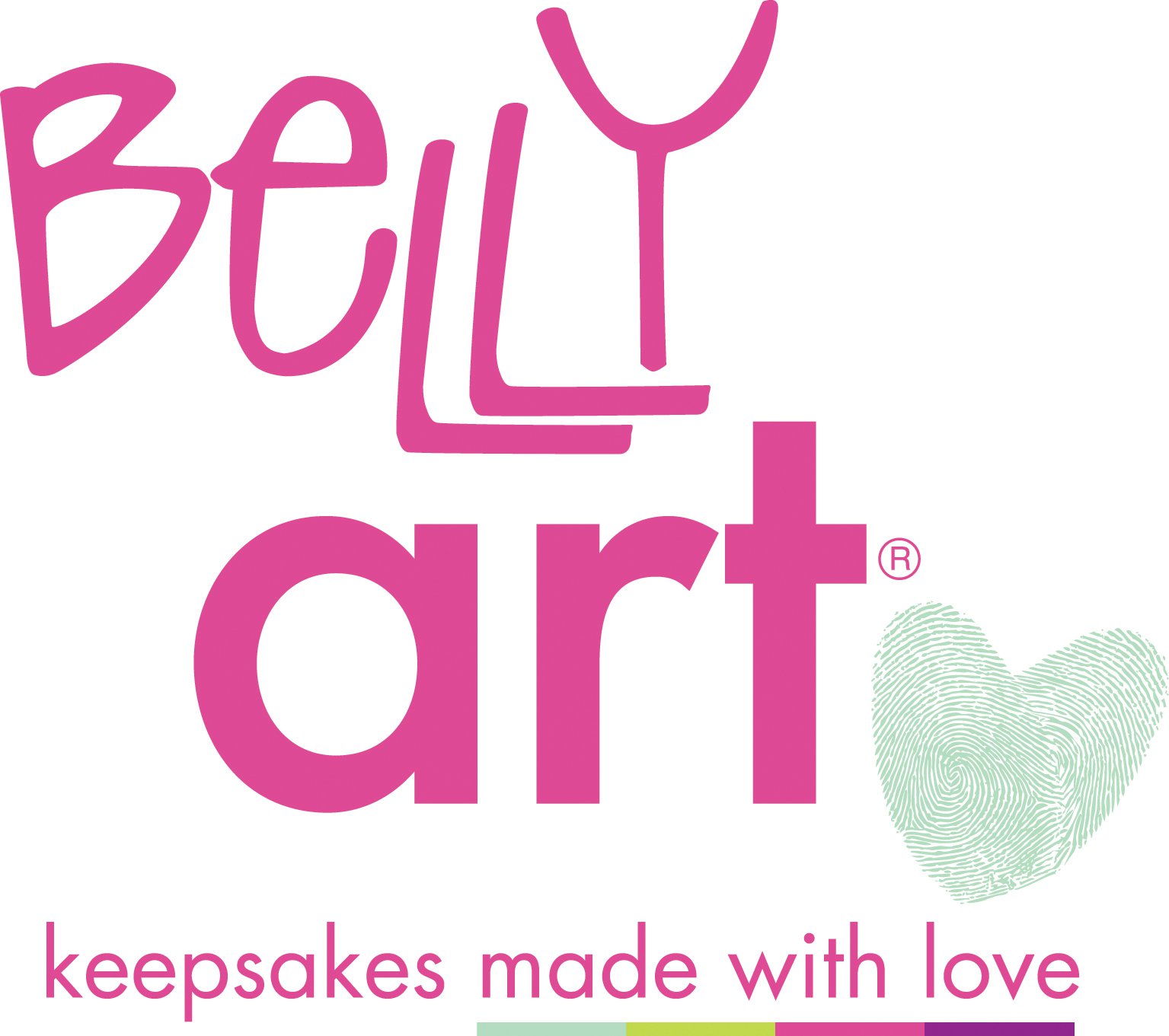 I don't know about you, but when it comes to my children, I'm very sentimental. I want to preserve all of those special moments and memories and tuck them all away safe somewhere.
It is little wonder then that I was so excited to receive my parcel this week from Bellyart, that I almost tore the postman's arm off in my haste to get at it.
Gimme, gimme, gimme!
I wasn't disappointed either.
Inside was their Baby Inkless Print Kit and three of their recordable cards. Oh joy!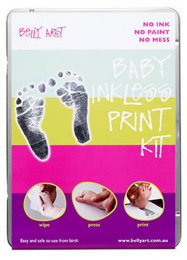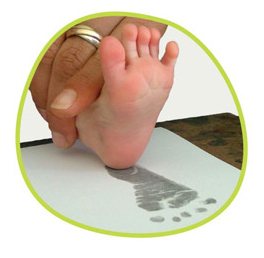 Baby Inkless Print Kit
Now this product is all kinds of fabulous and is safe to use from birth. Taking your child or babies footprint has never been so easy…or (and this is the bit that I love) – mess free!
So how does it work? A non-toxic inkless wipe is rubbed across the skin of your child's hand or foot and then gently pressed onto the magic paper. Within seconds a detailed and permanent print magically appears. No fuss, no mess!
Each kit contains enough paper for you to make 4 sets of prints. Then all you have to do is decide what to do with it. The prints can also be digitally scanned and used to make other keepsakes for loved ones, such as mugs, stubbie holders, keyrings etc
The inkless Print System is safe and easy to use from birth and is used in maternity hospitals across the USA for newborn identification.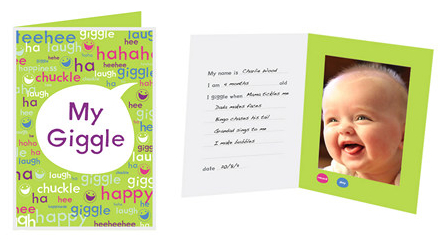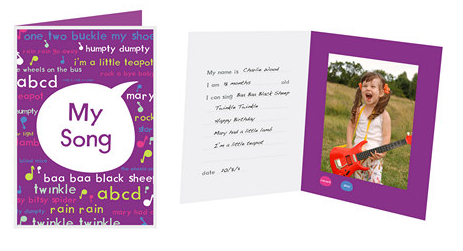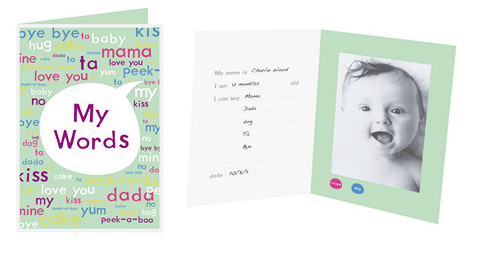 Recordable Cards
My children and I have had so much fun with these cards, and I now know what all the grandparents (and my husband) will be getting for their birthdays in the future!
The recordable cards come in three different designs and capture 20 seconds of your child's giggles, words or songs. The great thing is that you are able to re-record over and over until you get the message you want, and the battery can be easily replaced so there is no fear of losing your recording.
Inside the card is a clear pocket to insert your favourite 6×4 photo, and sufficient space to write your child's details or to write a greeting. They make perfect gifts to send to family and friends overseas or interstate, or fabulous keepsakes to keep for yourself or your child. (I am going to use one of mine to put a photo of my son on his first day of school next week, and then record him saying something about his day. I can't wait!)
The good news is that we have an inkless print and a recordable card from Bellyart to giveaway to one lucky Mum's Lounge member.
To enter simply follow the instructions on the rafflecopter widget below.
Good luck!