WIN 'The Complete Vegie Smugglers Lunchbox Planner' ebook.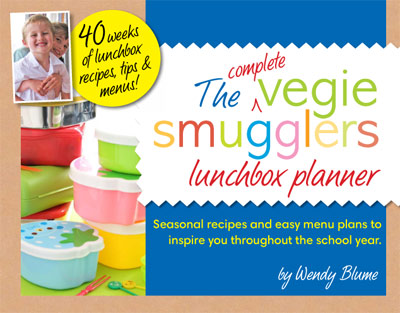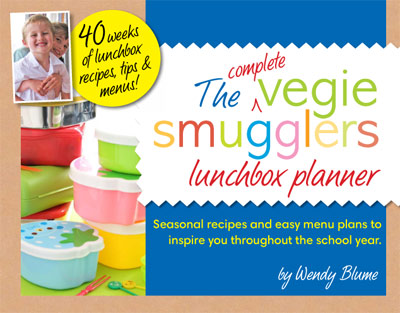 Within six months of my daughter starting school I was in a lunch box rut.
The thought of spending the next 10 years making the same sandwich every morning for the next 10 years filled me with enough fear to set off on a journey to find some serious lunchbox inspiration!
Realistically, modern life leaves little time to put towards this tedious (but important) part of parenting. So my aim with these planners was to create simple menus with food the kids will eat, supplemented with seasonal produc and an easy weekly recipe that helps to break the monotony.
~ Wendy Blume, author of
'The Complete Vegie Smugglers Lunchbox Planner.'
If you too have been suffering from the lunchbox blues, or are on the lookout for healthy and delicious recipe inspiration look no further than 'The Complete Vegie Smugglers Lunchbox Planner.'
It is a beautifully presented planner, broken down into 40 weeks of tips, menus and seasonal recipes, so you can take advantage of the freshest, tastiest produce on offer throughout the year.
This week my family and I are going to try this recipe for cheese puffs.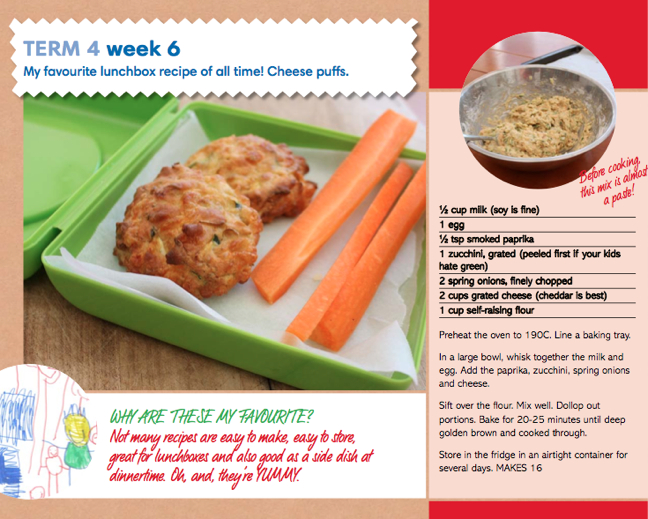 I particularly love how each recipe contains information regarding how long it can be kept, and whether it can be frozen.
'The Complete Vegie Smuggler Lunchbox Planner,' ebook is available online from the Vegie Smugglers shop for $14.95. A free sample is also available for download, so you can try before you buy!
Author and expert Vegie Smuggler,Wendy Blume, is giving one tasty lunchbox planner ebook to 3 lucky Mums Lounge members. To enter simply follow the instructions on the widget below, and good luck!