Since When Was a Midwife a Status Symbol?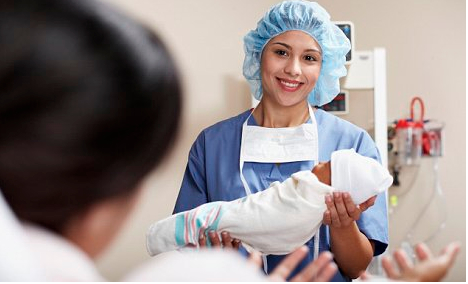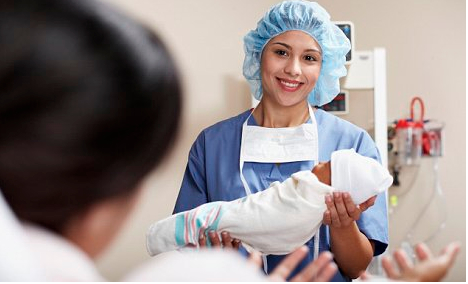 An interesting article on midwives appeared in The New York Times the other week in the Fashion and Style section of all places. "Are midwives becoming trendy, like juice cleanses and Tom's shoes?" the journalist ponders. And according to Dr. Jacques Moritz, director of the gynaecology division at St. Luke's-Roosevelt in New York, "The perception of midwives has completely shifted, it used to be just the hippies who wanted to go to midwives. Now it's the women in the red-bottom shoes."
Well, I think it's just fabulous that those fortunate few who can afford to walk around in Christian Louboutin's (although I kind of cringe thinking about pregnant women wearing those spine-crushing instruments of torture!) are turning to midwives for their prenatal care, but since when were midwives relegated to caring only for the crunchy granola earth mothers out there – or in the case of this article, the entertainment elite?
It's a very sad reflection on modern obstetric care that the very people who are most highly trained in normal, physiological birth are considered fringe dwellers, while obstetricians, who are trained in the pathology of pregnancy and childbirth (i.e. all the things that can go wrong) are considered the norm when it comes to standard care in pregnancy. Although midwives have a relatively high degree of autonomy in Australian hospitals, most women have been conditioned to believe that they can't possibly give birth safely if an obstetrician is not present as well – their own or otherwise.
We have been so successfully brainwashed by the mass media into believing that we can't birth our babies without pain medications, anaesthesia, and all sorts of other interventions in labour.
This type of article and thinking is not only annoying, its detrimental as it creates a mental barrier to midwifery for many women who can benefit most from the care of midwives.
The reality is…. midwifery is best for ALL women. Even "high risk" women can benefit greatly from midwifery care. Midwives provide more compassionate holistic care. They decrease interventions and have lower caesarean section rates. Midwives have longer appointment times than obstetricians and take care of families and communities not just pregnancies.
While overall it is a good thing that midwives are finally beginning to get the recognition they have so long deserved, it's a shame that the message got blurred in an article that trivialised what is without doubt, one of the most incredible and important professions in the world.
Tanya Strusberg is a Lamaze Certified Childbirth Educator (LCCE) and teaches prenatal education to pregnant women and their partners in Melbourne.
She and her husband Doron have two beautiful children, Liev and Amalia.
To learn more visit www.birthwellbirthright.com
Facebook: https://www.facebook.com/birthwellbirthright