How To Set A Fitness Goal You'll Really Stick To!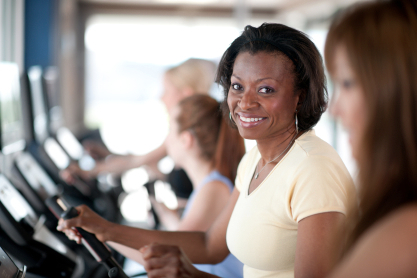 Today we are going to talk about creating your training goal.
I don't mean anything so generic as 'lose fat', or 'get stronger'. I do think it's fine to have a general workout goal like that, but I also think it's crucial to take stock at least once a year and define why you train in more detail.
The purpose of this is to enable you to harness the passion and drive you need to exercise even on those days when nothing seems to be going to plan or you simply don't feel you have the energy or inclination.
As an example, for me, I've realised of late that my main 'underlying reason' for training is actually to train. I know that might sound odd, but I've spent years training for fat loss, or for strength, or to get on stage, but when all is said and done the thing that makes me feel most alive is simply walking out of the gym knowing I 'smashed it'.
It's empowering.
So even though I do train to stay in shape and be fit enough to chase my extremely energetic toddler around, the thing that gets me out of bed early or drags me away from working on my online business is the knowledge of how I'll feel after I train.
Does that make sense?
Here are some ways to determine your training goal. Simply answer the following questions, either in your head or in your journal:
Do you want to change your body? If so, in what way?
What would that change allow you to achieve or feel (hint: the 'why' of anything you want to achieve is the real reason; i.e. feel more confident; feel powerful)
Do you want to compete in something? What is it? Why is it important to you; what feeling would it create?
Think back to some examples of workouts that made you feel amazing. Why was that? Was it the actual session structure (i.e. lifting heavy/busting your lungs), or just a feeling?
Is there something you can't do right now, that achieving a training goal would help you to achieve?
What style of training makes you feel alive; most yourself?
Read through or consider your responses and answer this final question –
If you had to summarise all of that down to just one or two things, what is the number one accomplishment or feeling you'd like to see yourself achieve from your training?
Good. Once you have your training goal established and you know what it really is, the next thing you're going to want to do is find motivation; even on those days when you just can't even bear to think about working out.
This is especially for you if you ever feel as though you simply can't get into a 'real' exercise routine?
Perhaps you hit the gym or your backyard weights every so often but know deep down you're not giving it your all. Maybe you repeatedly give yourself more rest than you need, or leave early.
Or perhaps it's as simple as not quite knowing how best to spend your time and therefore never fully committing.
Do you want to know what the trick is?
It's to stop focusing on trying to find motivation!
If you want to make progress with your fitness goals and ultimately find every-day motivation from within, all you need to do is this.
Promise me – and yourself – that for at least the next 3 weeks you will commit to simply getting started with your training.
That means you promise to do at least 10 minutes a day, even if you then opt to stop after that. In future articles I'll teach you ways to fine-tune your training to your specific goals, but for now just focus on at least 10 minutes of each daily workout, or an archived daily workout.
It's about creating that daily habit so that when you do want to get more scientific about it (if you do!), you have the groundwork already in place.
Do you promise? Let me know!
And remember –
Life is Now. Press Play.
Kat
Kat Loterzo is a writer, speaker and entrepreneur with over 13 years experience as a personal trainer and nutritional coach. You can connect with Kat at www.womanincredible.com and sign up for free blog updates on busy-woman fitness, nutrition and exercise. You'll also receive a free copy of Kat's ebook, The Truth About Female Fat Loss, just for registering!